Working with a recognized design firm is essential for achieving the best villa interior design in Dubai. They can offer personalized design services that are tailored to the homeowner's specific demands and tastes. Unique architectural design with closely linked villa units can also provide a remarkable exterior aspect that is important in interior design. Numerous top villa design consultants in Dubai offer flexible villa design concepts in modern, contemporary, classic, glam, and luxury styles. 
Villa interior design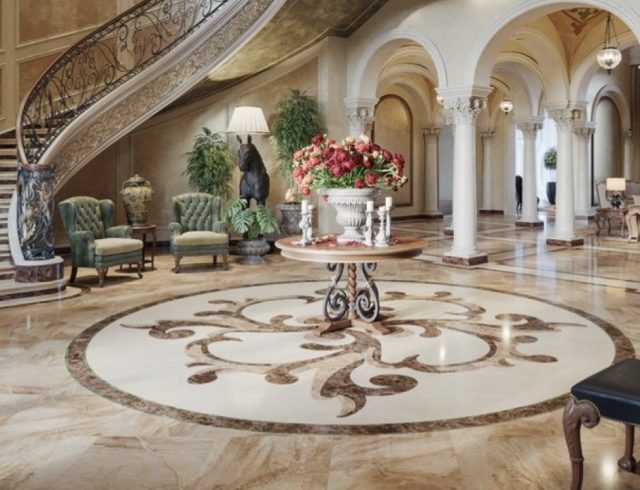 Interior designers create useful, safe, and beautiful indoor places by analyzing space needs and selecting critical and decorative components such as colors, lighting, and materials.
To get the best out of your villa, consider planning and choose what style you prefer, and what colors you like, and set a clear budget for the interior designer to start working.
How does Dubai have the best villa interior design?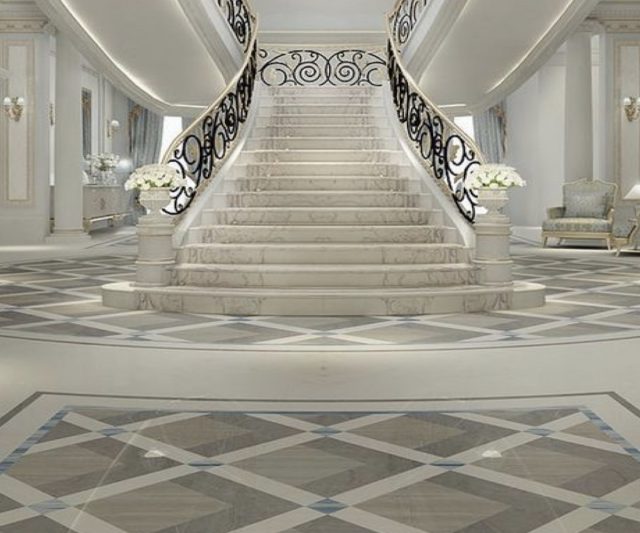 The use of neutral color palettes and minimalistic design is common in contemporary villa interior decores in Dubai. With clean geometric designs and a variety of relaxing hues, this design style produces a clutter-free living area. Top Dubai villa interior design firms specialize in this style, creating sophisticated and elegant homes that radiate luxury and comfort. Planned collections of colorful items can also be used to enhance the overall design.
Another significant trend in contemporary villa interior design in Dubai is the use of natural materials such as wood and stone. Modern furniture in Dubai is characterized by minimalist design with simple, clean lines and neutral color palettes. Natural materials add warmth and texture to the environment.
Tips for mastering your villa interior design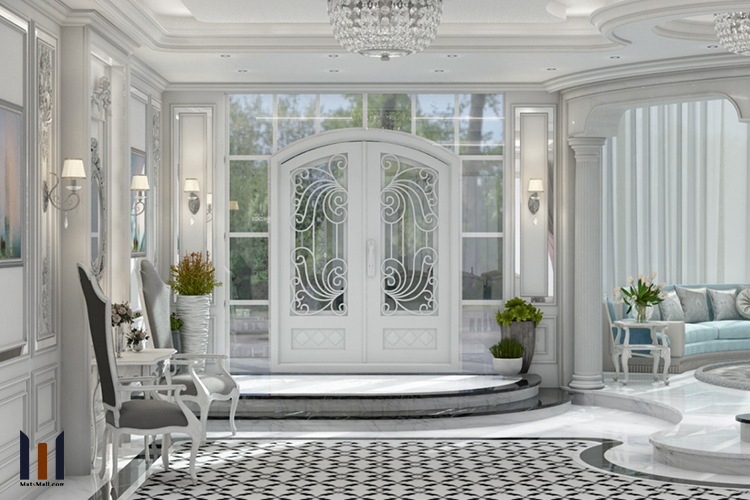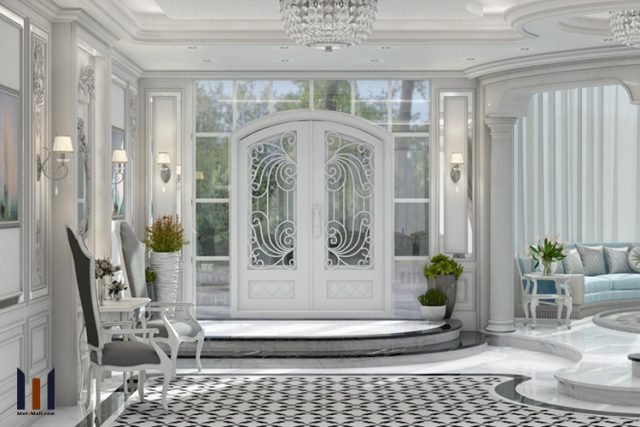 To successfully execute your villa interior design, you must first determine your style and color palette. To build a styled vignette, consider your lifestyle and gather inspiration from several sources. Consider using color psychology to select complementary colors for a unified aesthetic throughout your villa.
Begin by deciding on a color scheme for the house's formal spaces, such as the living room, dining room, and entryway, and then take one or two accent colors from that scheme to use in other sections of the villa. Consider working with a color consultant or interior designer to ensure that your color palette is balanced and harmonious. You can create a unified and appealing environment by choosing your style and color scheme.
Another key component of perfecting your villa interior design is planning your layout and furniture placement. Use graph paper or an online floor planner to draw out the room.
Experiment with alternative furniture arrangements. When placing larger things first, keep function in mind and focus points in mind. Additionally, on both ends of the sofa, utilize end tables as landing spots and a couple of chairs to balance the visual weight of the sofa and optimize sitting.
The final step in establishing your villa interior design is to accessorize with art, lighting, and decorative items. Use these elements to enhance visual interest by adding textures and layers to your environment.
Villa interior design styles
Modern villa interior design 

Classic villa interior design 

New classic villa interior design

Industrial villa interior design.

Minimalist villa interior design.
Classic villa interior design features
The use of rich and luxurious materials is an important aspect of classic villa interior design. Marble, silk, velvet, and metallic gold are examples of such materials. The usage of these materials can create a luxurious and elegant environment by adding a sense of opulence and grandeur to a room.
Leather furniture is another popular choice for classic villa interiors since it adds a gorgeous texture as well as a sense of warmth to the area. When choosing materials for a traditional villa interior, keep durability and quality in mind, as well as aesthetic appeal. 
Classic villa interior design also includes elegant detailing and decorating. Decorative moldings, outstanding carvings, and magnificent chandeliers are examples of such features. These features elevate the space's height and sophistication, resulting in a timeless and gorgeous style. 
Modern villa interior design features
Minimalism is a popular style choice in modern villa interior design. Minimalist design components highlight form and function simplicity, uncomplicated cladding and wall finishes, clean lines, and a neutral color scheme. This design concept produces a clean and simple environment, enabling the attention to be on the architecture and natural light of the house.
Minimalist interior design also features simple decor, allowing each piece to serve a purpose and making the space feel more open and expansive. Using minimalist design components in a villa interior can produce a modern and sophisticated atmosphere.
The use of natural materials is another common element in modern villa interior design. Natural elements like wood, stone, and leather may provide warmth and texture to a room. 
How to own a unique villa interior design?
Everyone dreams of having a spectacular villa interior design in Dubai, but achieving it might be an overwhelming process. To make sure that your villa interior design stand out, stay focused on what what you love, don't follow rules keep it personalized as much as you can. Your personality and decor choices are the main factor of designing a unique villa interior design. 
You can also take a deeper look at the nieghbourhood to see how others design their villas, to keep up with the harmony, after you created an overall look and feel of what your dream villa looks like, you can now contact professional designers of MatsMall to help you in the design process from scratch. 
MatsMall will help you from drafting your villa layout to the furnishing to make sure that the design process satisfies your need and objectives. 
Ready to own your dream villa? 
Contact us now at +971505640902 and get a free consultation.