One of the advantages of villas in interior design is the space; As the large space makes you creative in choosing design and decoration without restrictions. The design experts at Mats Mall have sufficient experience to design multi-space villas in Dubai and the UAE. Continue reading the article to get enough information to help you design your villa.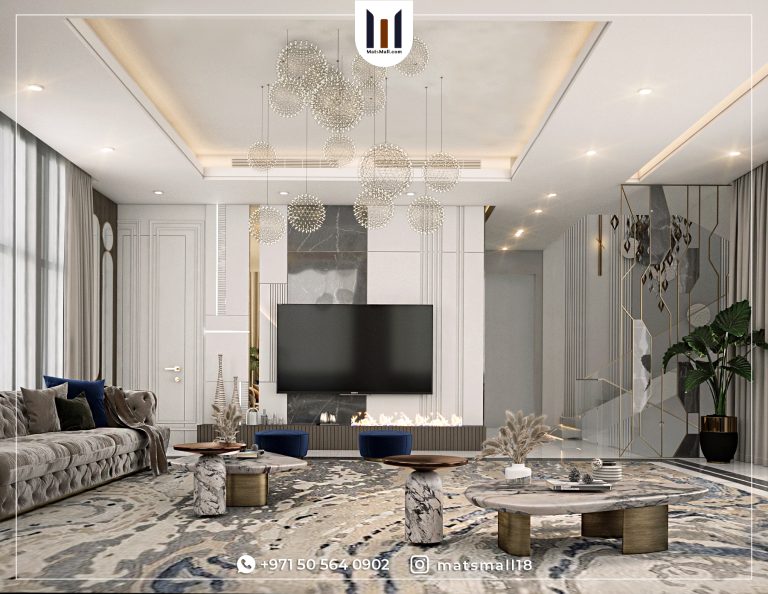 Modern villa designs one floor
The one-story villa has enough space to design spacious separate rooms. Many people prefer the modern style in designing a one-story villa, as it is a practical and simple style that makes you feel spacious and spacious because it is characterized by simplicity in choosing furniture and colors in all available rooms.
You can have a simple modern kitchen open to the living room to enjoy a beautiful family atmosphere, or you can design the dining room with the kitchen to get a larger area.
One floor villa design
There are many ideas that make you enjoy designing a modern one floor villa, get the right design for you now.
Small villa designs
Small villas often range in size from 150 to 300 meters, so their owners prefer to choose simple designs and simple furniture such as the modern style to make good use of the small space. Designing small villas is a challenge for the designers of Mats Mall, as they try to implement all the client's desires in interior design and make good use of the space of the rooms.
We advise you to consult an expert before starting the design to get a preliminary 3D plan of the villa to view it before implementation.
Outside villa designs
The exterior designs of the villa make the villa look more beautiful and attractive, as the exterior design is the first impression for visitors, so the exterior designs must be carefully chosen to match the interior design to match the exterior design.
Before executing the exterior design of the villa, there are several factors that must be taken into consideration:
Natural factors such as weather conditions in the region.

Neighboring house designs

Interior villa style
Exterior style:
Classic style

Modern style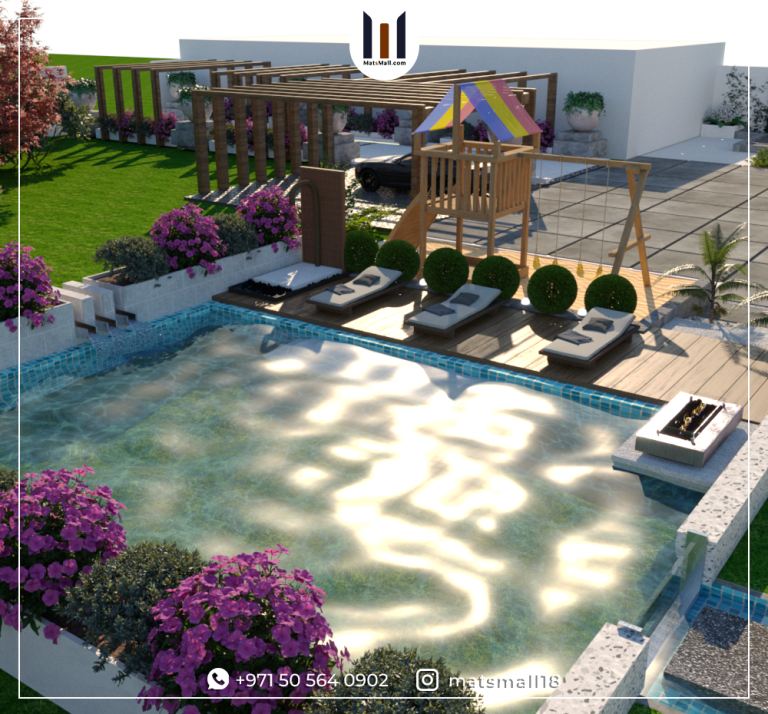 Two-floors villa designs
The two-story villa is characterized by a large area and more rooms, which makes the interior design interesting, as you can vary between designs and choose a different style for each room to enjoy an elegant, different, and distinctive interior design.
Interior designers and villa owners often prefer classic or neoclassical design in large spaces.
Garden design ideas for villas
Interior staircase design ideas


Villa designs from the inside
Choosing interior designs for villas is always a collective work between the interior designer and the owners of the villa or house, as there are those who prefer modern, classic, neo-classical or Mediterranean design.
There are many ideas for designing a villa from the inside, to get the latest ideas, contact us on the company's WhatsApp number at +971505640902