In this article, we will show you home garden ideas that merge luxury and simplicity and will appeal to a wide range of tastes, as well as small home gardens.
When designing external family seating for gatherings and events, you can use the white color of the furnishings, which is appropriate for the summer and complements nature and the green color.
The large area in this design helps you in dividing the private home gardens into multi-use councils.
A simple seating of plastic fits your home garden design and matches with wooden tables and decorations.
Design ideas for stone pathways to facilitate movement between the house's garden and help you preserve plants.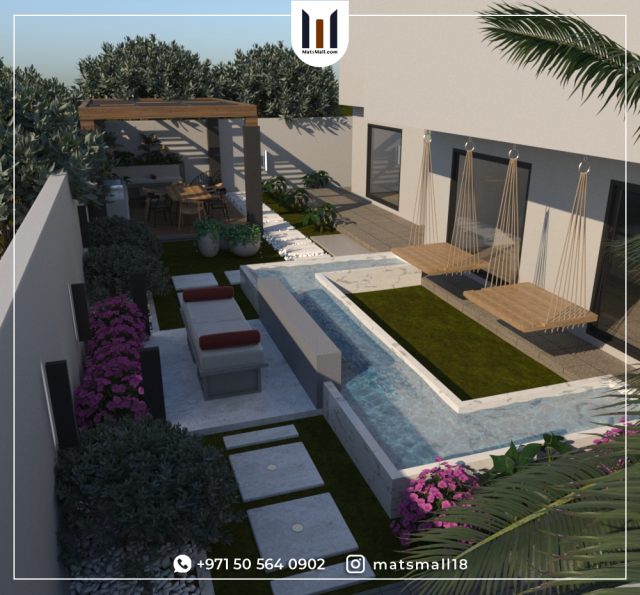 Garden design ideas for large areas.
Having enough space in the middle of the garden to design swimming pools is a luxury found in large gardens.
You can use a wooden pergola to shield the seating from the hot summer sun.
You can choose new wall shapes with some innovative lighting ideas to decorate your garden at night; you can design the yard with natural or artificial stones.
You can decorate your garden with a low-cost idea, such as this swing. It can be used as both decoration and seating for family and friends.
If you like the color black, you can combine it with natural wood to create a modern wooden pergola that allows you to sit outside in any season of the year.
Unique garden wall designs
You can renovate the garden wall with a simple design that combines wood, plantings, and lighting.
On a side note, you should prioritize your home gardens before you begin designing.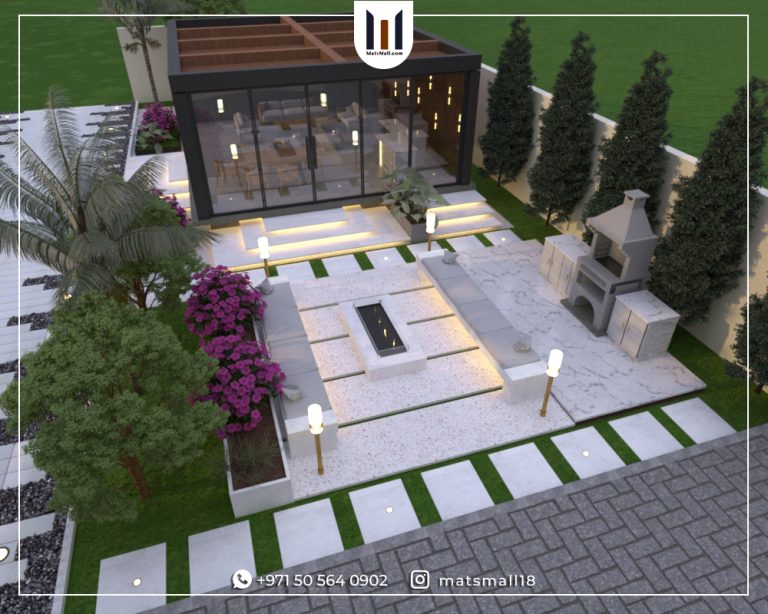 Some people prefer to design a specific corner to decorate waterfalls, but this requires a large area, such as villas or gardens.
The black color can be coordinated in the gardens because it is a sophisticated color that gives you a sense of peace.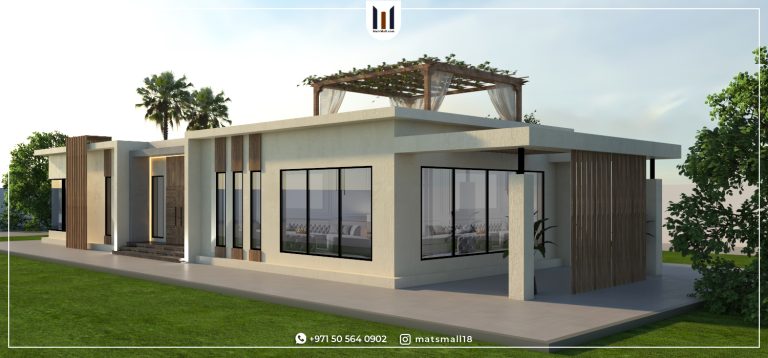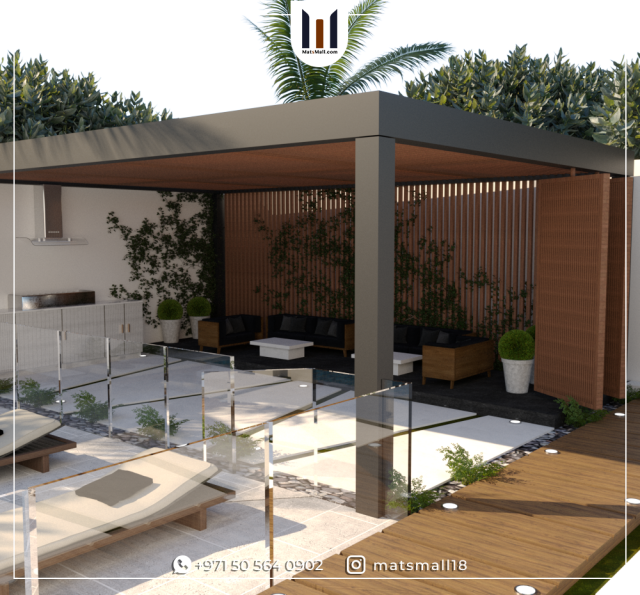 Ideas for seaside landscaping
Plastic chairs look great in coastal gardens, and you can build a wooden pergola to keep your family out of the sun.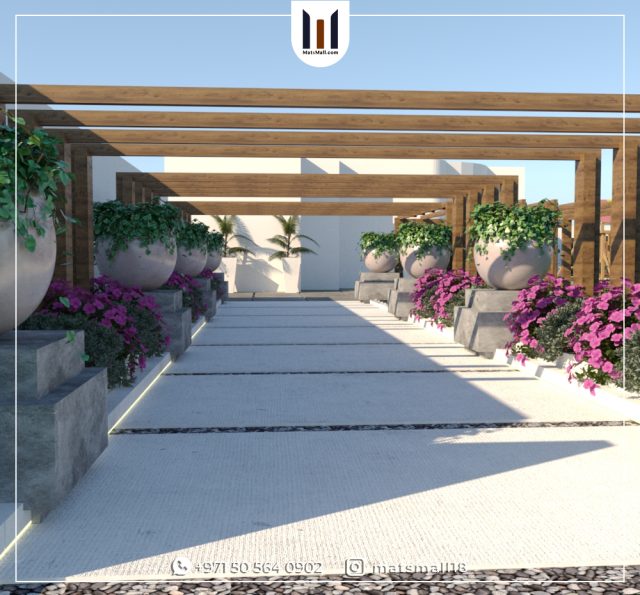 Tips on designing a home garden
1- Choose the design first before actually designing
2- Create a color theme to feel cozy.
3- Choose decorative plants and natural plants.
4- Make good use of the dimensions.
5- Light it up.
If you are looking for a landscaping company in Dubai, contact MatsMall for more innovative designs for small and large home gardens.
Check these topics to answer all of your questions about interior designing and decoration for both residential projects or commercial: