The idea of internal landscape partition design is becoming more and more popular in the world of interior design. It involves using plants and other natural components to define and form partitions inside a room, offering a distinctive and aesthetically pleasing method of doing so. It essentially involves the practice of employing plants, green walls, or other natural components to divide indoor spaces. These walls can be utilized to separate spaces, define parts within a larger space, or just enhance the look of an interior design.
Importance of interior landscape partition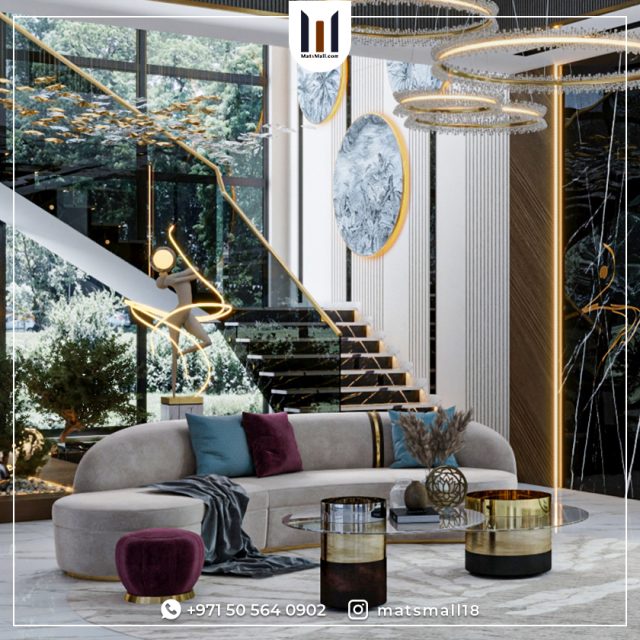 Interior landscape partition design is significant because it may make a place look more attractive and welcoming. Including plants and other natural features in a space can enhance air quality and lower stress levels, making the environment healthier and more inviting. Interior landscape partitions can also be utilized to enhance a room's value in general, enabling greater structure and utilization of the space.
Types of interior landscaping partition design 
Different indoor landscape partition designs are available that can be used to generate varied effects. For instance, tall plants like bamboo or palms might be used to help an area feel private. Alternately, a more understated divider that still allows light and visual flow can be created by using material modifications like glass or wood panels. Additionally, hanging plants can be employed as a partition, adding a distinctive and eye-catching pleasing feature. In the end, there are countless design options for indoor landscape partitions that can be customized to meet the unique requirements and tastes of every location.
10 interior landscape partition ideas
Here is a list of the most used indoor landscape partition ideas:
 Indoor ladder garden

Plant Shelves

Balcony green space

Staircase garden

Decorative plants

 Pipe hanger planter

Iron Grid Pot Planter

 

Vertical Herb Garden

A full room for plants 

Hanging pot
How to design indoor garden partition 
Establishing the function and location of an indoor garden divider is the first stage in its design. Depending on the individual's needs and preferences, the partition's purpose may change. It could be used, for instance, to create privacy and aesthetic appeal or to split a big space into smaller ones. The location of the divider is another crucial factor because it may affect the kinds of plants that can be employed and the amount of available natural light. 
Planters or linear planters can be used to form a physical barrier while sliding doors or curtains can be used to create a more adaptable, temporary separation. The design can be modified to reflect the person's preferences and style by including additional components like lights. People may create an indoor garden divider that is both practical and visually appealing by considering the purpose, location, available space, and lighting circumstances.
Choosing the plants and containers to use in the indoor garden 
Plants that flourish indoors should be used while building an indoor garden partition. Spiderplants, Aspidistra, and Monstera are a few low-maintenance plants ideal for indoor gardening. Indoor flowers can also be utilized to fashion a lovely screen. For instance, to create a beautiful barrier for climbing plants, a metal or wood ladder can be fixed inside a planter box and filled with soil
Jade plant

English ivy

Swiss cheese plant

Pothos

Orchid

Tillandsia

Cast iron plant

Dracaena

Anthurium

Weeping fig

Bromeliaceae

African violets

Radiator plants
Pro tip: It's crucial to take the design and available space into account when choosing containers for the indoor garden partition. While trough-style planters are perfect for installation on top of low-storage furniture, low-level pots can be placed on the ground.
Best places for indoor landscaping design
One of the many creative indoor gardening ideas can enhance every space in the house. Making a modest indoor garden of minimal plants can be a great idea for houses with limited space. Hanging drooping plants from your curtain rod is an ideal option for people with limited space or who want to add some greenery to their decor.
Other ideas include creating a tabletop garden, a sitting room garden, or a relaxing plant area. By applying the principles of outdoor plant design, such as careful arrangement and attention to form, texture, and color, you may create distinctive and beautiful interior gardens.
Choosing good plants and landscape partitions might be challenging; if you want to master your interior landscape partition design, contact Matsmall for professional help.
You can contact us through WhatsApp at +971505640902.