Creating a dressing room that is both tidy and elegant can be difficult, but many creative design ideas can assist in maximizing space and functionality.
Here are some professional tips for choosing the ideal dressing room dimensions.
Storage ideas for your dressing room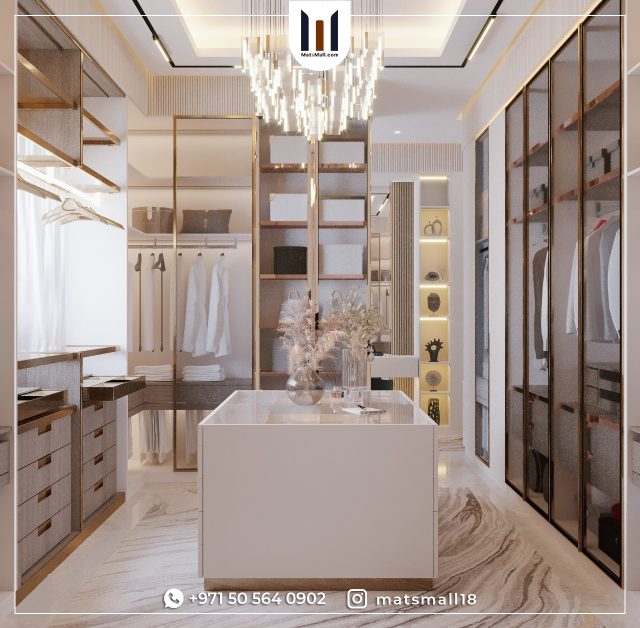 Storage and organization are essential aspects of any dressing room. Clearing out old belongings and assessing the changing room setup can help with the organization. The correct cabinetry can help change the area and make dressing easier. Shelving, drawers, and hanging sections will maximize storage while also keeping the room clutter-free. These simple closet-organizing tips can also help create a more orderly dressing room.
Check your dressing room arrangement.

Choose the right cabinetry 

Invest in closet accessories

Choose a smart dressing room layout 

Seek professional help 
What should a dressing room contain?
There are only five essential elements: a good dressing table, a comfy seat, good lighting, a mirror, and those all-important accessories. These are the foundations of a beautiful dressing room, and if you can choose excellent pieces with timeless appeal, you will have a flawless set-up for years to come.
What is an average dressing room size?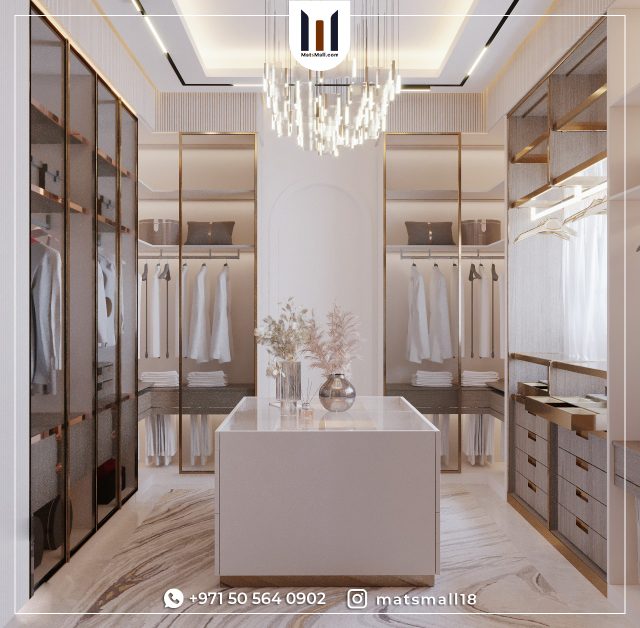 "Dressing rooms work best when combined with a bedroom or bathroom to form a suite." If you are starting from scratch and can choose the size of your dressing room, you should allocate at least 2.4×1. 6m."
Key features to consider while designing your dream dressing room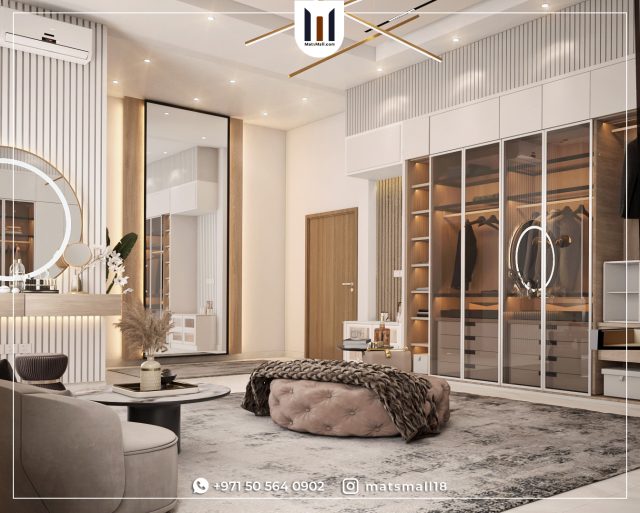 Before you do anything, consider what is required: do you need space for longer items, such as dresses? Do you wish to keep your work clothing in a different area? Do you have room for a large or small mirror? What kind of organizers will you use?
Select the location you will use as a dressing room 

Select a clear budget to work with

Choose the best layout to fit the available dimensions

Separate the dressing room with a wooden or glass door for extra privacy 

Light it up 

Mirrors are a big hit when designing a dressing room

Consider multiple-function furniture

Choose bright colors for walls 
Dressing room design ideas that work in any space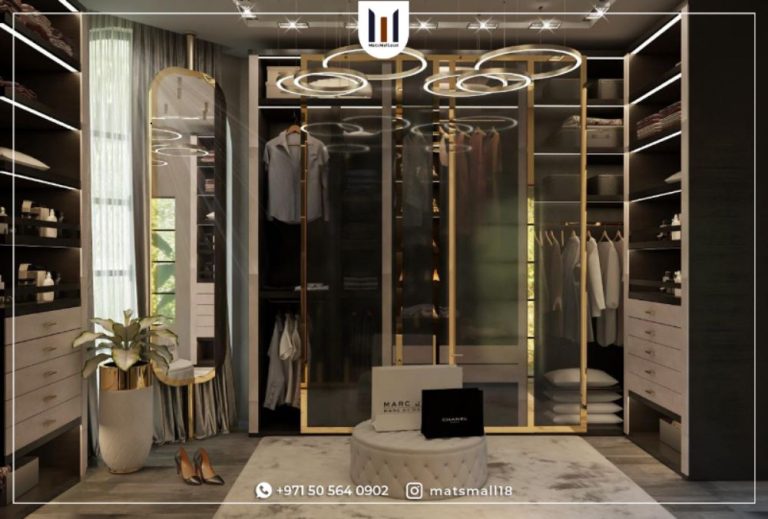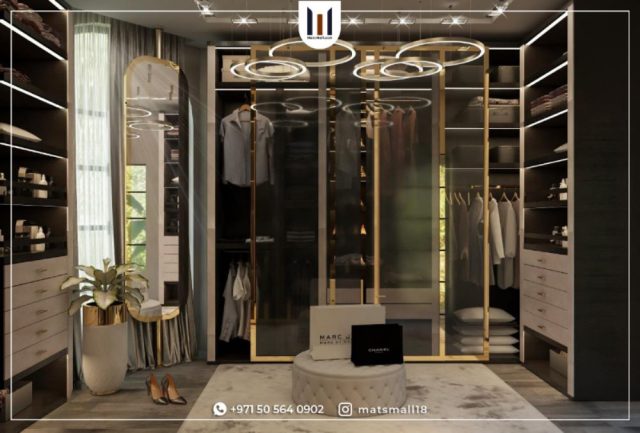 L shape dressing 

U shape dressing 

Parallel dressing 

Walk in dressing

Built-in dressing
Dressing room colors
Bright and neutral colors are the best options for dressing room designs, 
Tips for decorating your dressing room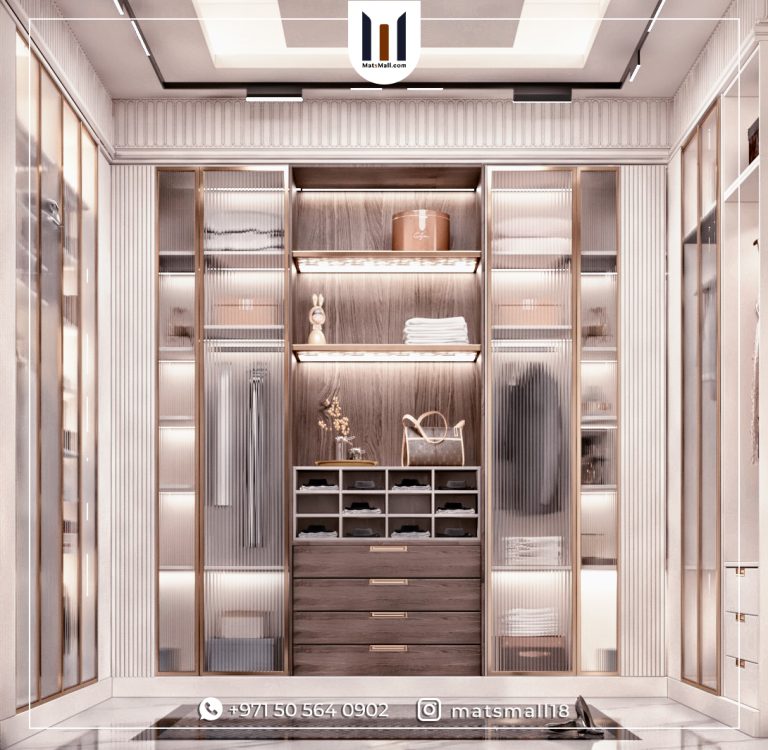 Combining open and closed storage choices can help hide unattractive messes while keeping commonly used goods easily accessible. 

Stylish cabinets can also completely transform the appearance and feel of a dressing room.

Adding a variety of lighting types, such as natural, ambient, and task lighting, can help to create a bright and welcoming environment. Good lighting is necessary not only for seeing what you're wearing but also for emphasizing design features in the room. 

Comfy seating alternatives, such as a plush chair or ottoman, can make getting ready easier.

Adding personal touches with decorative elements is the final step in creating a fashionable and effective dressing room.
See our Luxury Modern Dressing Room Design
How can MatsMall help you choose the perfect
dimensions for the
dressing room?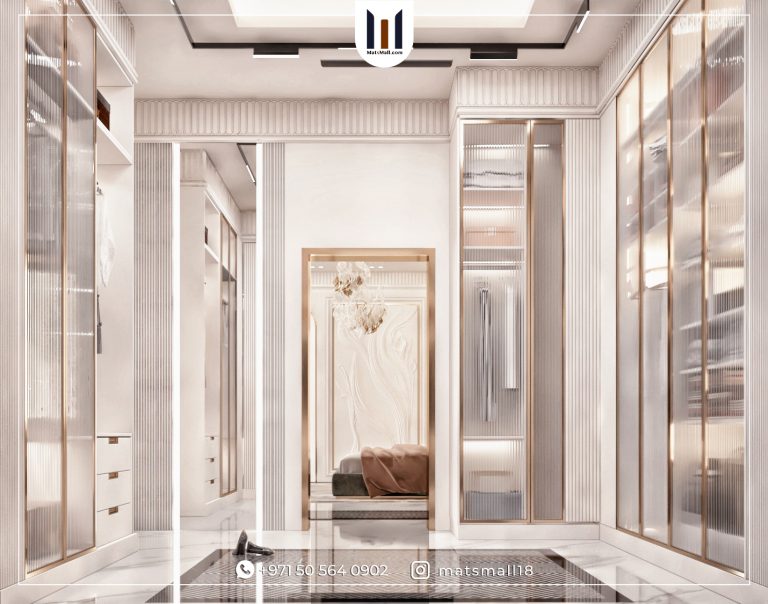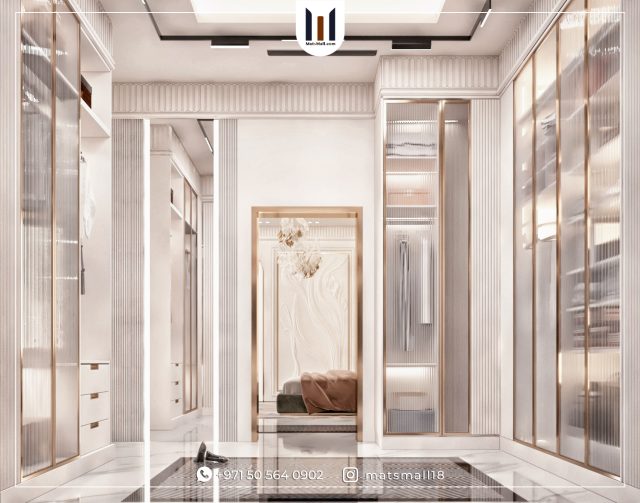 To achieve your ideal dressing room, MatsMall will help you choose the perfect layout after measuring your available space. After the assessment part, you will receive a full 3D layout of the dressing room to make sure of how the final design will look. 
If you are ready to own the perfect dressing room design, contact us through WhatsApp at +971505640902