If you are looking for bathroom design ideas, this article will be your guide for the best home bathrooms renovation.
SMALL MODERN BATHROOM DESIGNS 2021
Modern Bathrooms can give your home a touch of midcentury as they are comfortable yet so elegant and trendy.
Modern Bathroom interiors can fit at any space at small homes or villas; it's all in how you will display the required material. Wood, stone, slate, glass, and ceramic will all be in play to create a beautiful bathrooms.
BATHROOM DESIGNS
Choosing a unique bath tub or creative shower room will make your bathroom a gorgeous place to be. Interior designers will help you choose the best designs to transform your bathroom.
Explore inspirational bathroom designs from MatsMall company.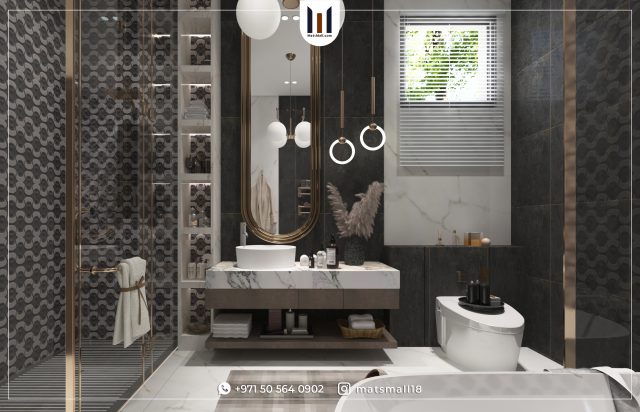 Luxury bathroom – bathroom remodel – small bathroom interior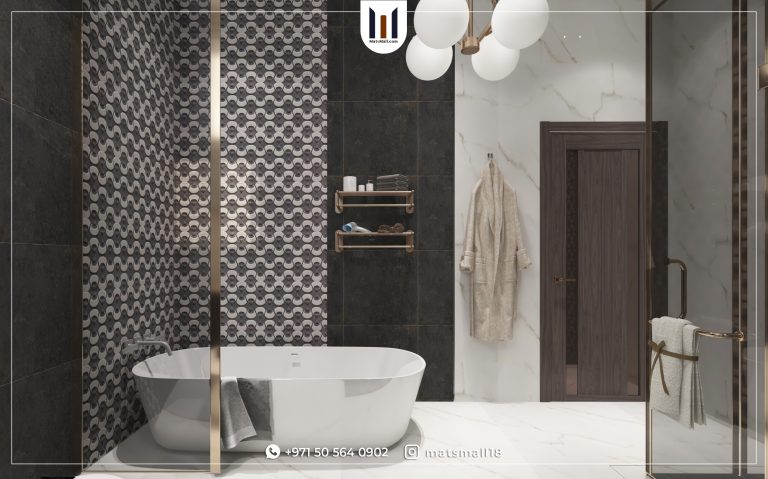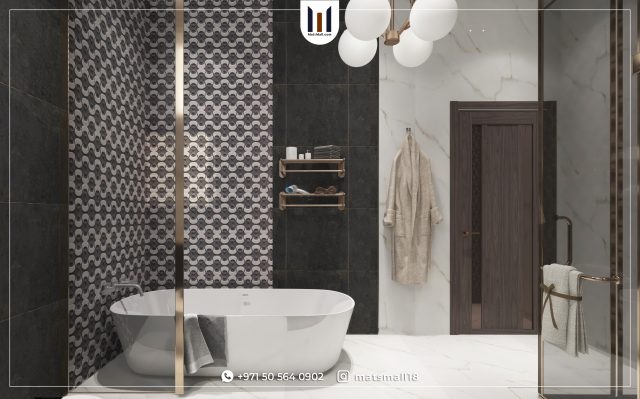 bathroom ideas – bathroom inspiration – interior design ideas
master bathroom – best bathroom design – luxury bathroom design
BEDROOM WITH BATHROOM INSIDE
Some house plan comes with bathroom design inside the master bedroom, many people like this idea since it is more private to have another small bathroom inside.
MatsMall interior designers will help you get the dream bathroom you have always dreamed of.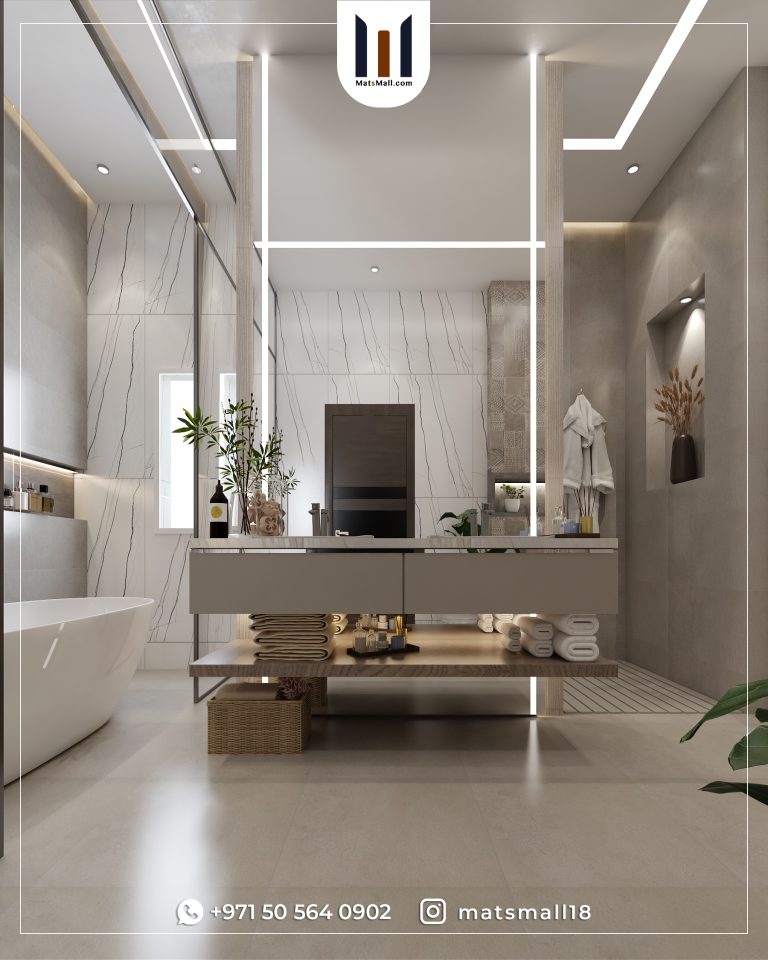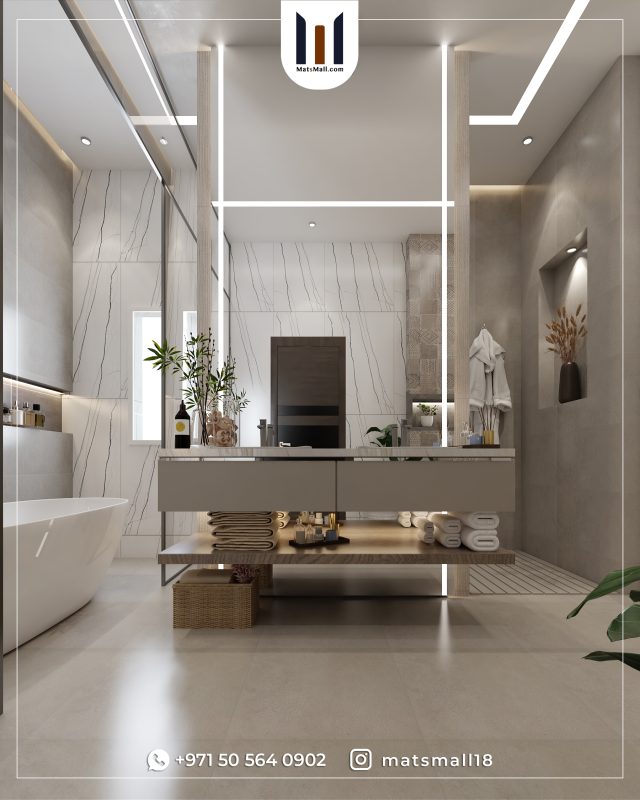 HOTEL BATHROOM DESIGNS
Hotels in Dubai pay attention to details in the decoration and interior designs, from the spaces and the garden to the rooms and bathrooms. They always want the hotel to have modern interior decoration and different ideas about home bathroom designs so that the visitor feels different in terms of planning and services.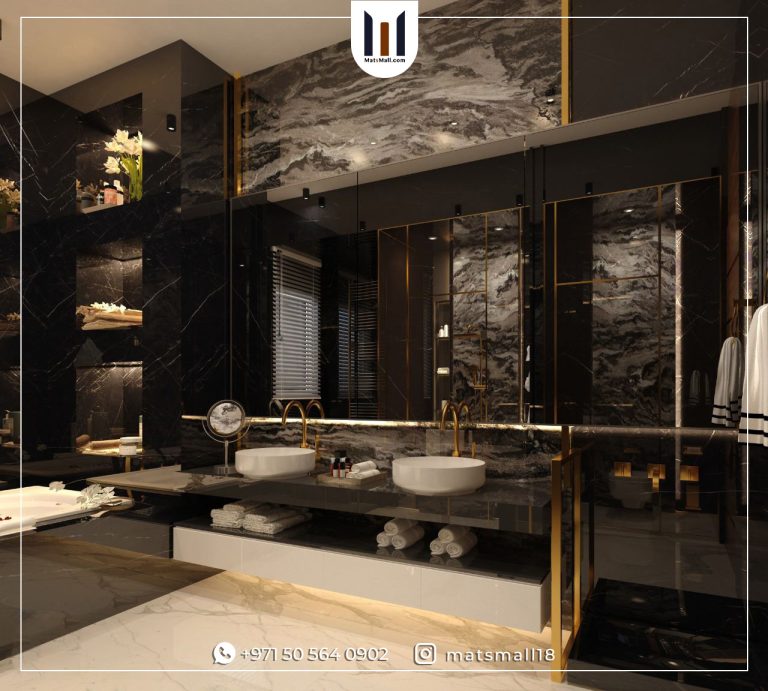 BATHROOM DESIGN TIPS
Switch your bathtub into a spacious shower
Change the floor
Choose another wall colors
Invest in a new mirror
Change your lighting
SMALL BATHROOM CERAMIC DESIGNS
Bathroom ceramics vary in shape and quality, including simple, plain, colorful and decorative. But when choosing ceramics for small bathrooms, it is preferable to choose light-colored designs; you can pick another decorative color or an unusual color to match the bathroom design.
It is necessary to take care of the bathroom space and measurements before purchasing. The interior designer will certainly help you complete the best interior design for your home bathrooms
BEST BATHROOM INTERIOR DESIGN COMPANY IN DUBAI
MatsMall interior design and decoration company features designs for small and large bathrooms for all residential projects. MatsMall will understand all your requirements, whether if you like modern bathrooms or classic. You can contact us for all interior design services in Dubai.
BATHROOM INTERIOR DESIGN PRICES IN DUBAI
Bathroom interior design prices in Dubai are not fixed, and prices may vary depending on the residential project and its area.
Therefore, we advise you to arrange an appointment with the interior design company to inspect the bathroom to determine the right price according to the bathroom dimensions.
MATSMALL SERVICES
MatsMall offers variety of service in Dubai as:
Interior design
Exterior design
Architectural design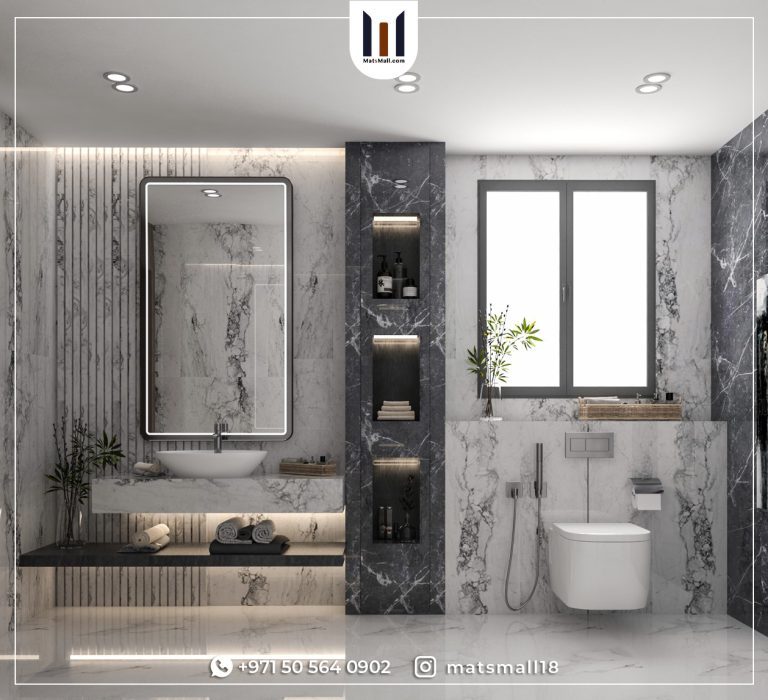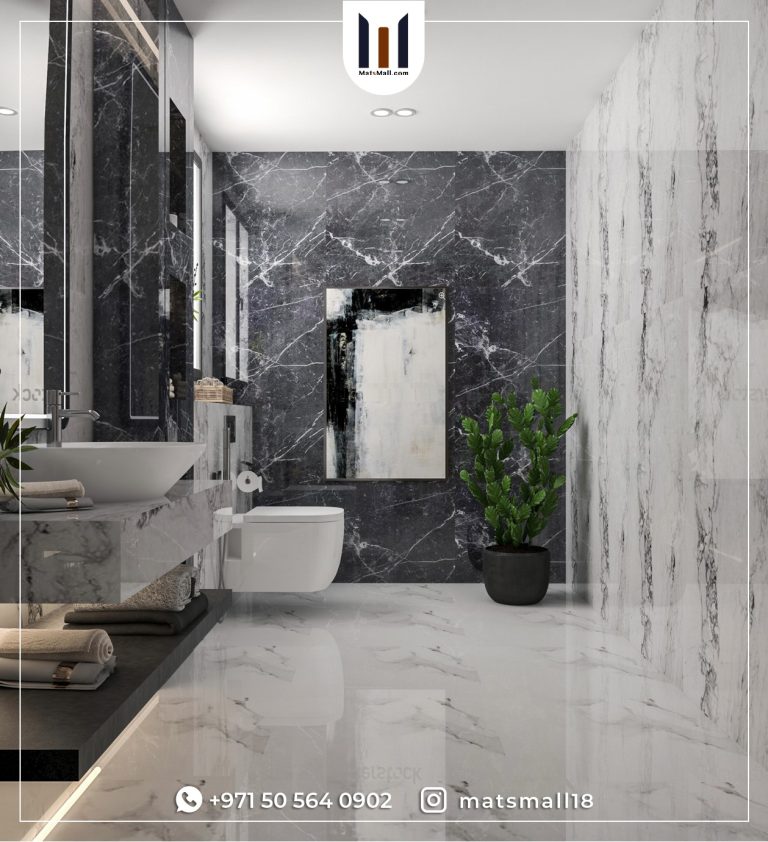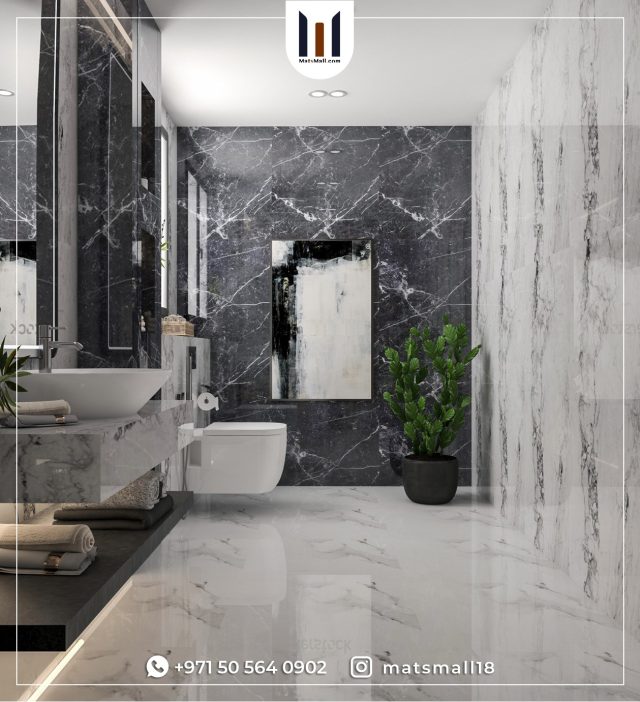 BATHROOM DESIGN PICTURES
If you want to design a bathroom or completely renovate it, here are some ideas from MatsMall previous work:
Matsmall showed you bathroom remodeling ideas that would help you decide which bathroom style you prefer the most.
If you have any questions regarding our service, contact us, and we will contact you shortly.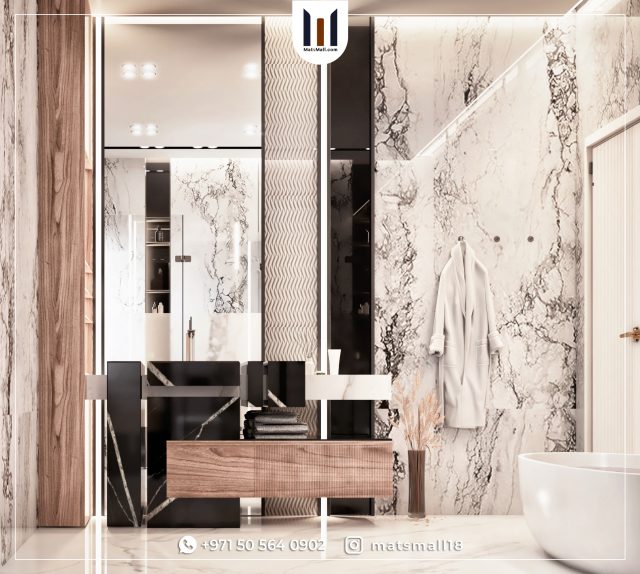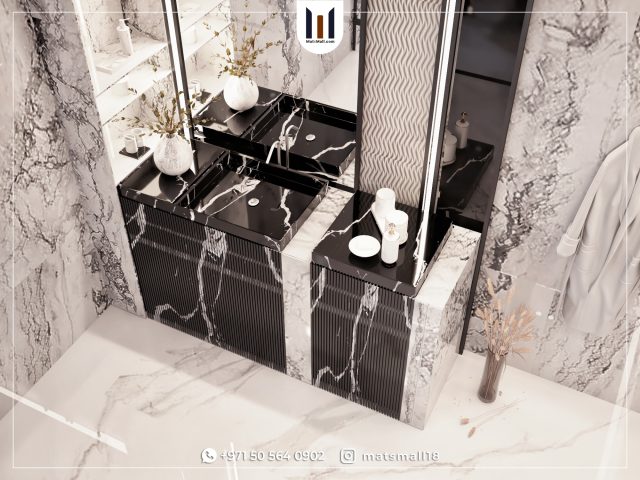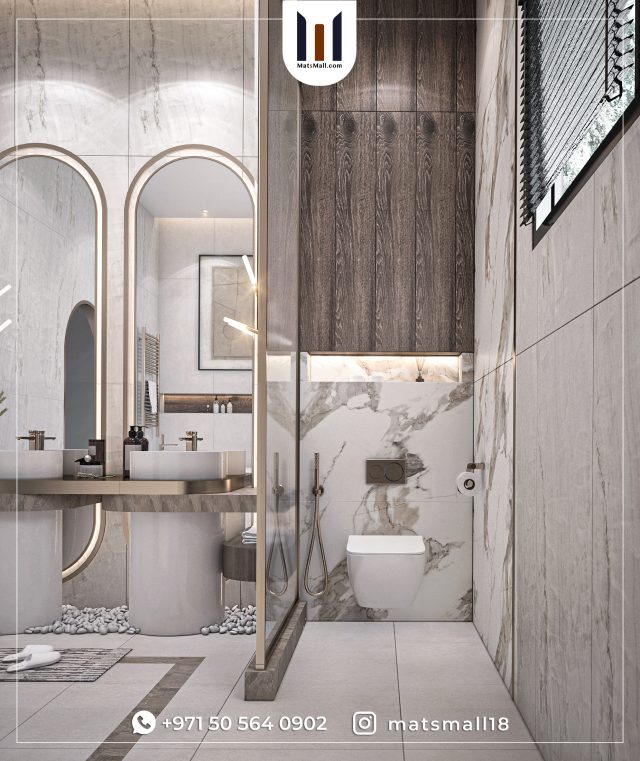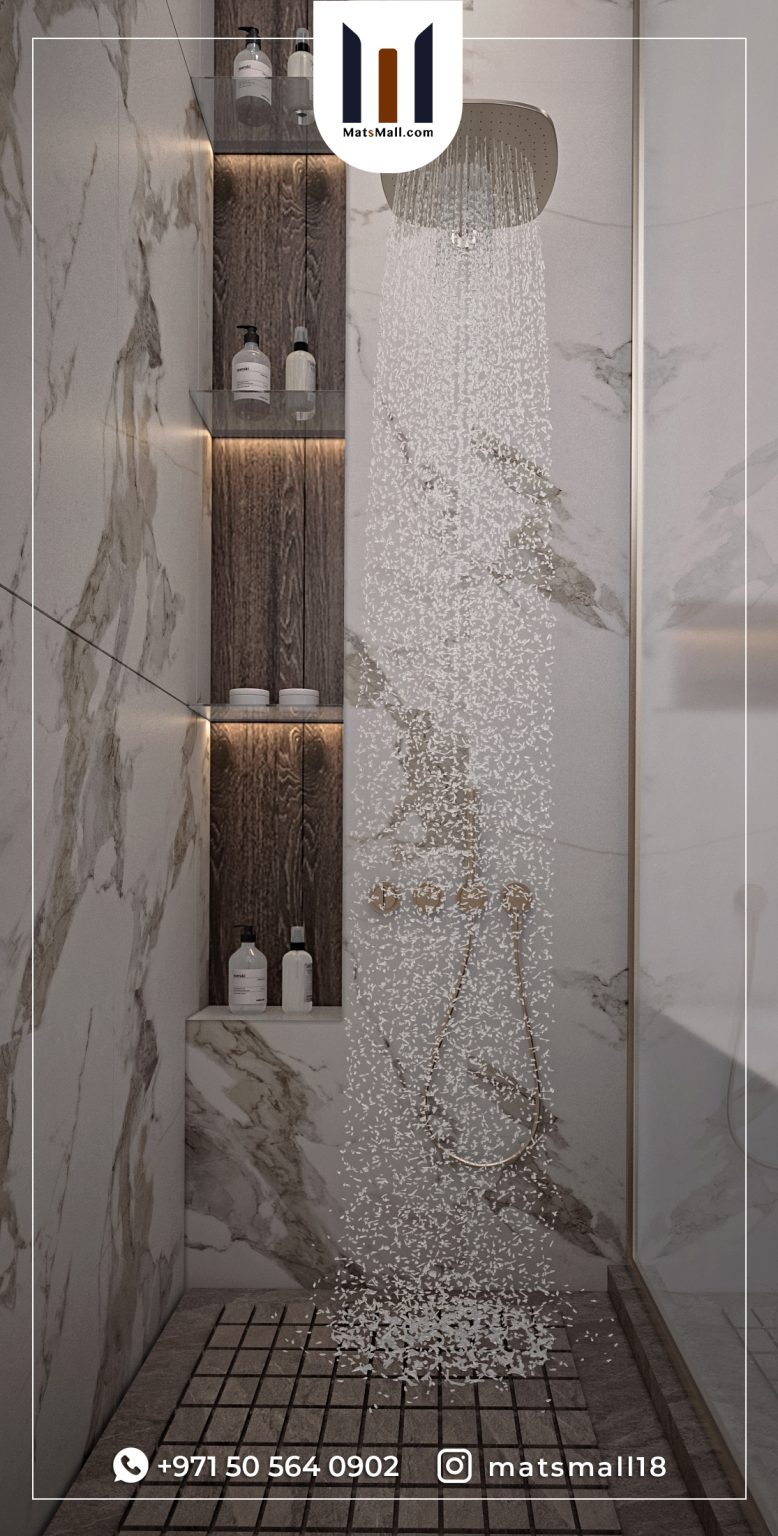 Get a free consultation now by contacting us on ( WhatsApp +971 50 564 0902)
CHECK THESE TOPICS TO ANSWER ALL OF YOUR QUESTIONS ABOUT INTERIOR DESIGNING AND DECORATION FOR FOR BOTH RESIDENTIAL PROJECTS OR COMMERCIAL: