A classic bathroom interior design style combines classic elements to provide a timelessly outstanding appearance, drawing inspiration from historical eras like the Victorian era or colonial styles. Traditional fixtures, such as white ceramic tile, roll-top tubs with copper or gold taps, and cabinets and sinks with elegant handles and carved door faces, characterize the design style.
Luxury features to consider while designing a classic bathroom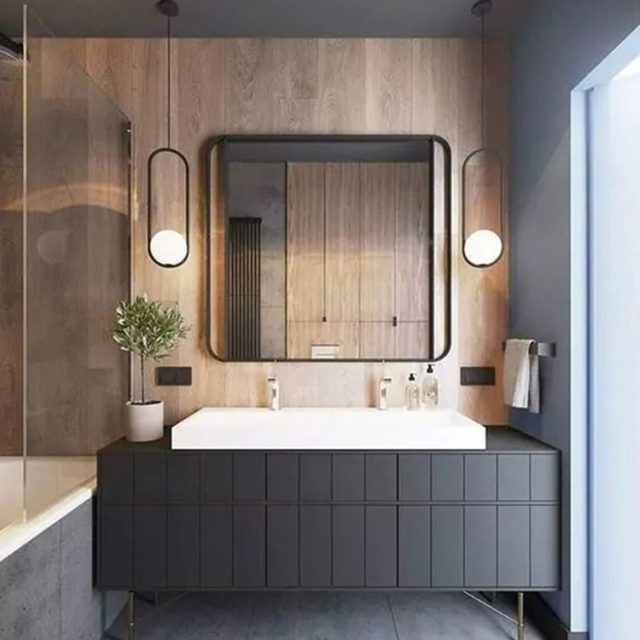 If you are fond of the classical style in your interior home design, designing a classic bathroom interior design should be as easy as possible. 
Classic bathroom interior design might vary from person to person, but the most common thing between them is to go beyond the basics and choose elegance over minimalism.
Here are some key features to consider while designing your next classic bathroom interior design. Keep up for inspiration: 
Luxury Mirror: Mirrors can add value to any place, and by choosing the proper sized mirror and matching it with spotlights, you will create a timeless classic bathroom interior design.

Home spa: if you choose a classic bathroom interior design, then you must have the space to create a pampering area in the comfort of your home.

Freestanding shower tub, Placing your shower tub beside a window will instantly create a focal point in your classic bathroom interior design.

Towel warmers—some might consider this a luxury, but this is all that classic bathroom interior design means. Smart technologies are a big yes in today's interior design.

For the smart toilet, consider choosing smart fixtures while designing your classic bathroom interior design, like a hairdryer, touchless flushes, or even a heated seat.
Discover more features to achieve the best classic bathroom interior design with Matsmall's designers.
Tips to upgrade your bathroom to a classic bathroom interior design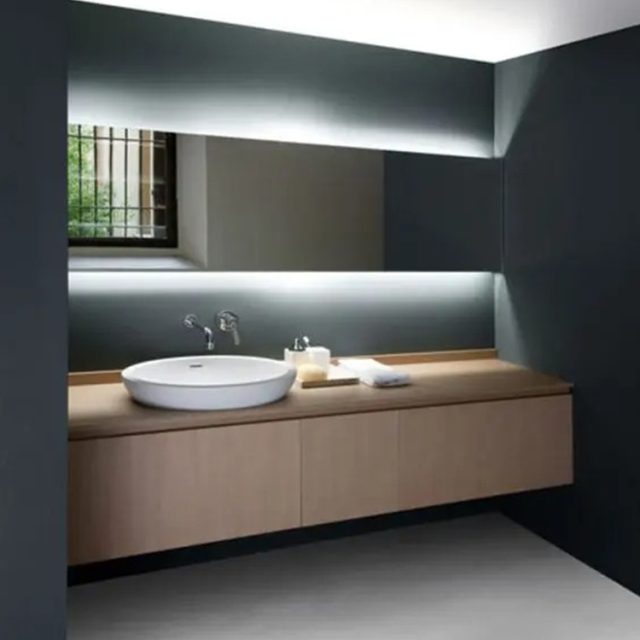 Designing a new classic bathroom interior design might cost a fortune, but if you want to upgrade your old bathroom to a new classic interior design,
Some fresh ideas from Matsmall's professionals to master a classical bathroom design:
Upgrade your lighting, Think about installing sconce lighting on either side of your vanity mirror. This creates a peaceful atmosphere. Place pot lights over your tub or shower and above the vanity, as they will perform the function of task lighting without interfering with your decor.

Change your old bathtub to a free-standing one, A free-standing tub is a statement of luxury on its own, but you have to have the space for it.

Invest in new towels, and consider soft greens and blues for a lavish spa feel.
Don't forget the heated towel rack!
Make your vanity stand out. Make the vanity the focal point of the room. It's the fixture in your bathroom that you will use the most.

Use scented candles. Use fragrant candles and soaps and display them in your bathroom.

Upgrade your shower head. Replace that basic showerhead with a luxurious rainfall showerhead.

Buy new bathmats for an instantly elegant look.
If money is not your first concern, consider changing your bathroom tiles and upgrading them to marble or porcelain.
How to organize like a pro in a classic bathroom interior design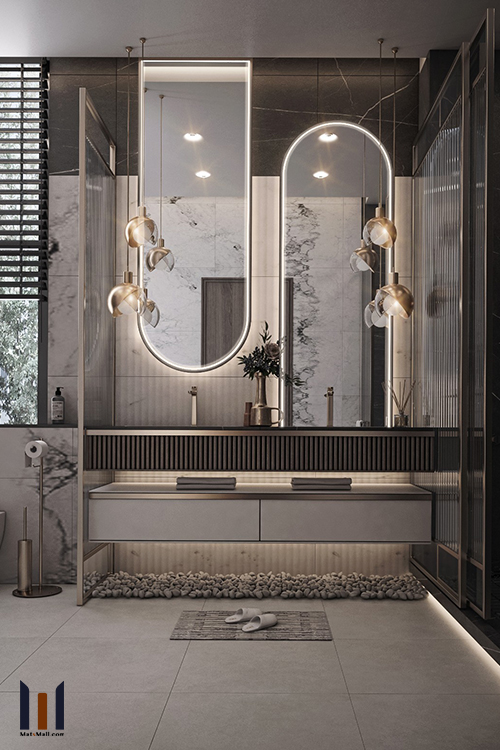 You can't make a classic bathroom without using organizers; here are some organizing ideas you can easily add.
Utilize the under-the-vanity space

Use baskets 

Add a ladder.

Use a wheeled cart.

Make use of the dead space beside the vanity or behind the door.

Vertical storage unit

Hanging baskets 

Shelves 

A wall rack
You can choose what works best for your space; Matsmall also offers numerous storage varieties for classic bathroom interior design.
Colors to use in classic bathroom interior design
Colors are a vital component of any room; you choose the colors that best suit your design style and make the space more appealing. For instance, since most modern bathrooms are small, you would probably choose natural, casual, and bright colors. However, if you have enough room to design a classic bathroom, you would select more elegant and darker colors, such as dark blue, black, and gold accessories.
What colors are great combinations for bathroom design?
Periwinkle, White, and Silver

Gray and white

Beige, chocolate, and creamy white

Navy Blue, Silver, and Powder White

Buttercream + White + Light Blue

Light gray and wood tones

Sand + Light Pink + White + Silver

White and lavender
Consider the space and the desired style before deciding on the shades you want in your bathroom. 
Bathroom design might be tricky, as the process is not as easy as it seems. Matsmall's professionals can assist you in designing your classic bathroom interior design 
Wherever you are we are ready to make instant change in your house just by contacting us through Whatsapp at +971505640902.