Interior and exterior designers deals with maximizing the utilization of any small spaces whether in residential buildings or commercial to raise the usage of each space and provide a good quality of life. 
One of the best interior designers recommendations is maintaining an elegant decor for the entire space, There are many tips for small house design ideas, and we will mention them in the following paragraphs, because living in a small house interior design can be a little bit a challenging like a small house interior design living room but we are sure it can be also a rewarding experience by creating a comfy, stylish and functional space to get an amazing and magnificent experience you will absolutely love it.
One of the best interior design basic styles especially in small house interior design minimalist, because the minimaliste core concept is clear or clean lines and to choose the beautiful and functional furniture, the other style that fit perfectly is small modern house interior design
We will discuss the most important tips to decorate and design your space from scratch, and then we will tell you the most important tips to just renovate your small space interior design.
How do I style my small house? Or How to decorate a small space?
There are a few things you can do to maximize space in small house interior design:
Using light colors one of the most important tips that make your small house interior design or small apartment interior design looks and feel larger and more inviting like white, light grey, off-white, pale yellow and Light blue.

Choosing clean lines furniture will make your space looks larger despite choosing furniture with bulky details or or ornate details that can your space looks smaller.

Use multipurpose furniture like a multipurpose sofa or bed to get the best usage of each item, like using the bed as additional storage to provide extra functionality without taking up too much space on your floor.

Choosing stowable furniture one of the best things that can be easily used in small space interior design like poufs or dining tables or beds to save the space and it can be easily stored when it's not in use.

Natural light is a powerful tool because it make the space feels more brighter and larger, so the interior designers recommend to arrange the furniture in front of your window.

Add mirrors, One of the best matsmall interior designers advices is to add mirrors to any small space, but why? Because it will reflect the lights and also make you feel that the room is larger, by creating an "illusion" and you can also check our simple house interior design photos here or when you contact our customer services or check small house interior design pinterest.

One of the best small space ideas is to keep your small space always tidy by getting rif of unnecessary things, put everything in the right palace and storage it to keep your room space always functional and clean.

Because clutter space can makes you feel cramped and overwhelming especially in small spaces.
How do I maximize space in my small house?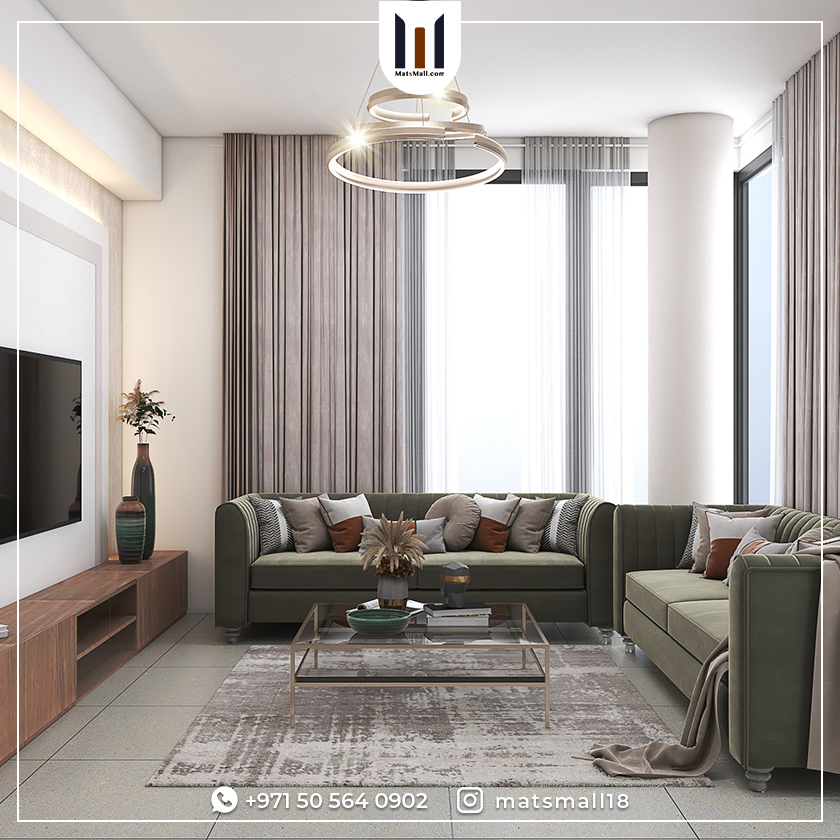 if you are asking yourself that what is the most important tips to renovate your small space:
When we asked our interior designers about the best tips to renovate a low budget small house interior design they told us about 4 things:
First of all because it's one of the most important thing you have to do if you have a small space is taking some time to declutter your belongings by getting rid of anything you do not use or you do not need. 

In this way you will free up your small space in a way will help you to make your space feel more open and airy. 

Secondly, you have to choose furniture that fits your space perfectly, or you can get rid of unnecessary furniture or replace it one by one to free up your space from oversized furniture that makes your space feel smaller.

The third advice is to use the vertical space as additional space by hanging shelves and cabinets on the walls to create storage space to avoid clluture and to free up the space as much as you can. 

Finally, let in as much natural light as possible because natural light has the power to make a small space feels larger and brighter because of reflection off light on walls to create an illusion of more space.
How do I start a small interior design?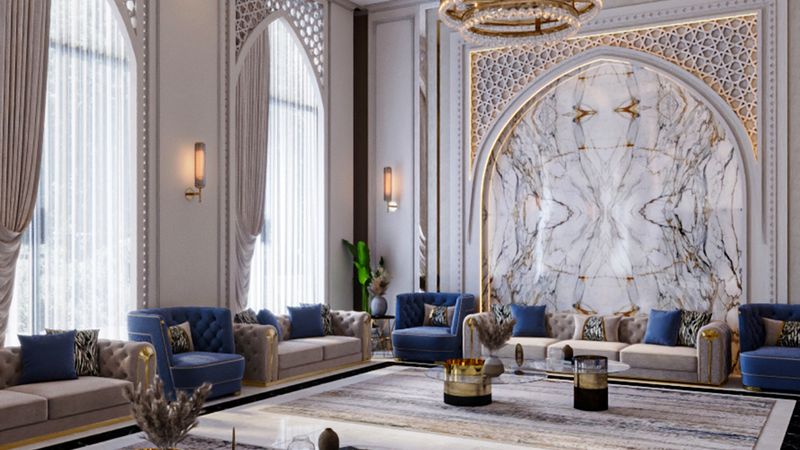 Here are some additional tips that you can consider to start designing interior design for small house with 2 bedrooms or more or less than that
Use a natural color palette and natural light to reflect it and make the space feels and looks larger.

Choose multipurpose furniture and versatile furniture to maximize the space in your home.

Consider using space-saving furniture solutions like beds or pull-out tables to free up the space when it's not in use.

As we said before use the vertical space as additional space to hang shelves or artwork, or even mirrors to add depth and dimensions.

Bright up your space by natural lightning to make your an illusion of more space.

And our designers last advice is to search carefully to get the best item that has perfect fit to your small space interior design so be patient because it takes time to have beatuful and functional home interior design!
How do you make a small space look luxurious?
The best house interior design ideas to make it more luxury:
Use high-quality materials when your are designing

Add touches of glamor

Pay attention to the details

Use mirrors and your mirrors frame to create the illusion of space

Keep the space tidy

Add plants for natural touch

Use lighting to create an inviting atmosphere
At MatsMall we will help you by providing different services to design the best interior design style you like most with our professional engineers and our interior designers. Send a message to 971505640902.