You could believe that interior design is impossible or that it will make your room appear even smaller if you live in a small home. However, with a few clever tips and tactics, you may design a chic and practical home that fits your needs and style.
Maximizing space in small house interior design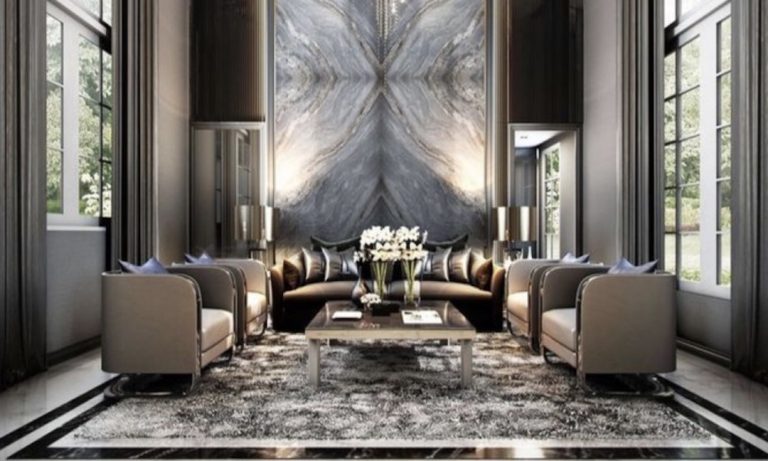 When it comes to small house interior design, space optimization is essential. Using vertical space is one of the best strategies to maximize a tiny area. You may store objects that would otherwise take up valuable floor space by using vertical storage options, such as shelves and cabinets. Homeowners can make their spaces feel more open and neat by utilizing the vertical space available to them. 
Here are a few recommendations for decorating a small home:
Matsmall experts are sharing with you some helpful tips to make the best out of your small home; check them below.
Pick a colour palette that brings balance and consistency throughout your home

.
You don't have to use the same colour in every space; instead, you can choose a colour scheme that goes well together and expresses your preferences. For a minimalist and contemporary style, for instance, you can choose neutral colours like white, beige, grey, and black; alternatively, you can add splashes of colour like blue, green, yellow, or pink for a warmer and happier atmosphere.
Make your room appear bigger and brighter by adding mirrors.
 Mirrors' ability to reflect light and views can provide the impression of depth and width. They can be used as furniture like coffee tables, dressers, or nightstands or hung on walls, closet doors, or other surfaces. Reflective materials like glass, metal, or glossy tiles can also improve your home's light and airy appearance.
Use multipurpose furniture and hidden storage to maximise your available space.
 Use furniture with hidden storage, such as ottomans, benches, beds, or sofas with shelves or drawers underneath. You may use hidden spaces like wall niches, under-stair closets, and ceiling cabinets to keep everything you own without taking up any floor space.
You may give your room some personality and charm by putting your favourite artwork, photographs, plants, or artefacts on display. Use shelves or ledges to display your things, or make a gallery wall with frames of various sizes and shapes. Another way to add some natural elements and freshness to your room is by using plants. Don't go overboard, though, and don't overcrowd your place.
Light it up the right way. 
You'll need something to light the way at night even though your small house has plenty of natural light. Make sure to use artificial light effectively.
Small kitchen interior design
Tips for designing a small kitchen interior in a small house by Matsmall professionals 
Utilizing the space in a small kitchen can be difficult, but there are a few tricks to consider. Making the most of storage space is one of the key considerations in small kitchen design. To do this, use inside cabinet organizers, open floating shelves, add under-shelf baskets, or add stacking shelf inserts to cabinets. 

By making the most of storage space, objects may be kept tidy and organized, making the kitchen more practical and roomy. Adopting furniture with several uses is another method to maximize a tiny kitchen. 

In a small kitchen, using light and vibrant colours can give the impression of more room. Light-coloured walls and cabinetry can reflect natural light and give the impression that the space is larger. 
Dining room with open kitchen design in small house interior design
Better flow and accessibility between the kitchen and dining spaces are made possible by an open kitchen design, which produces a more practical and open layout that works better for small homes. Additionally, this design gives you the chance to make the most of the space between the dining area and the kitchen.
Living room in a small house interior design
Furniture with texture should be avoided, according to Matsmall design experts, as it can make a small space appear even smaller. You can furnish your home to make it cosy and pleasant while making the most of every square inch of space available by choosing the appropriate furniture.
Any living room design, especially in a small area, must include the design of a focal point. A focal point attracts attention and gives the space a more open and welcoming vibe, such as a unique piece of artwork, a statement lighting fixture, or an accent wall.
Storage options are essential in a tiny living room to make the most available space and prevent chaos. Built-in storage, like cabinets or shelves, can be a terrific method to make the most of the available space and keep daily items organized.
Designing the interior of a small home can be difficult; if you require expert assistance, contact Matsmall immediately for the ideal small house interior design in Dubai.
For free guidance on managing your small house's interior design in simple steps, WhatsApp us at +971505640902.