Bold colors and patterns are often used in modern kitchen tile designs to give the kitchen a sense of character and vibrancy. Know more about trends and features of modern kitchen tile design from MatsMall's professionals.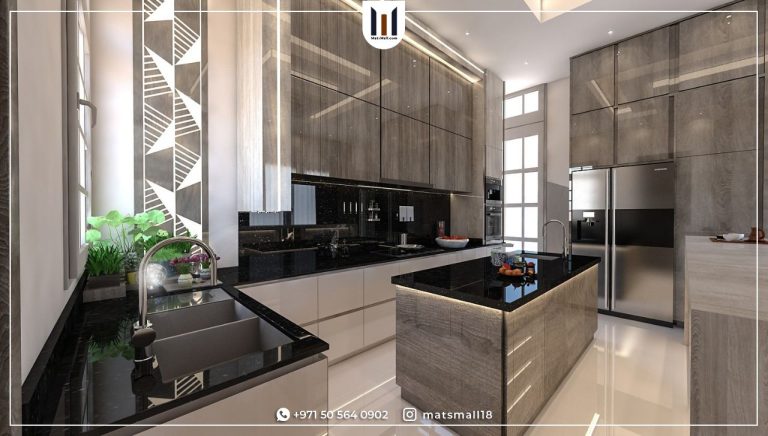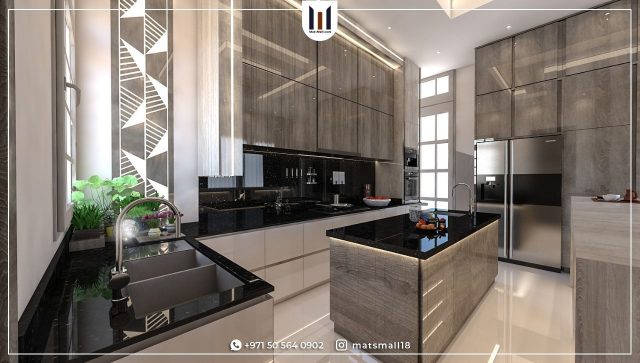 What are the trends in modern kitchen tiles?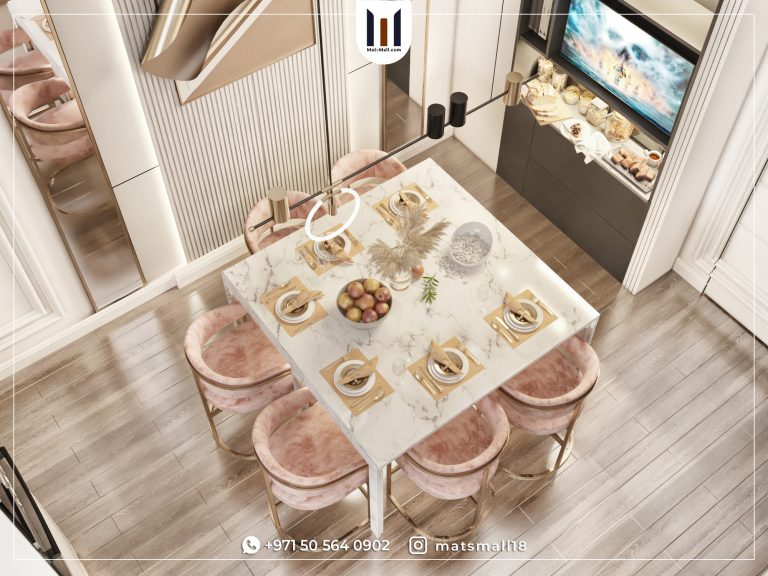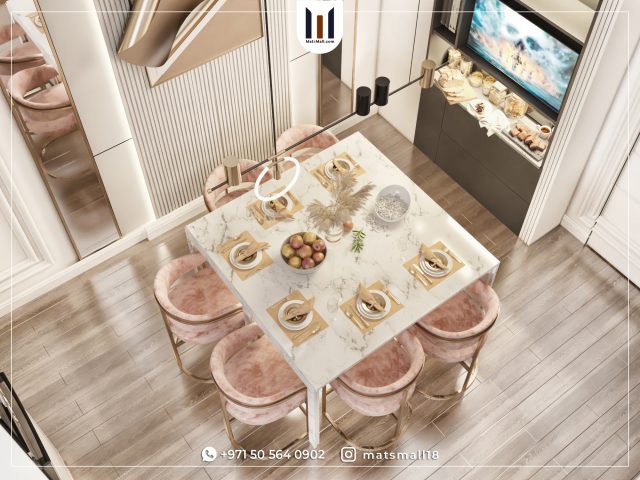 Bold colors and patterns are often used in modern kitchen tile designs to give the room a sense of character and vibrancy. A unified house design can be achieved with brightly colored tiles in attractive patterns, such as glossy finishes and glazed ceramic tiles. A well-liked trend for modern kitchen design is using bold and colorful tiles, whether in backsplashes, clarify flooring, or accent walls. Homeowners may make these bold tiles stand out while maintaining a calm and collected atmosphere in the kitchen by selecting the correct balance of contrast and design. Designers also adore the timeless color scheme of monochromatic modern kitchen tile tiles. Porcelain decorative tiles are an excellent choice because they have unique patterns.
Which tiles are best for the kitchen?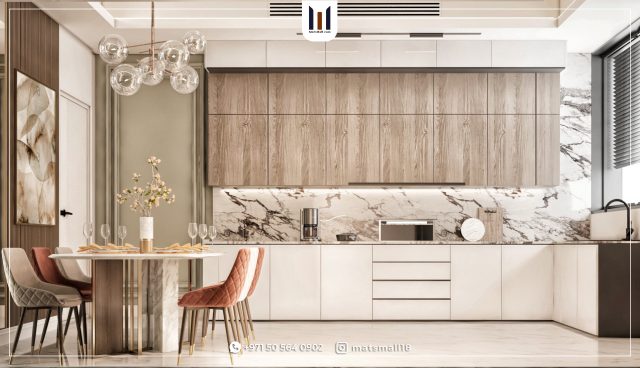 Porcelain or natural stone tiles will be the ideal kitchen floor tiles, depending on your budget and preferred style. 
Type s of Kitchen Tile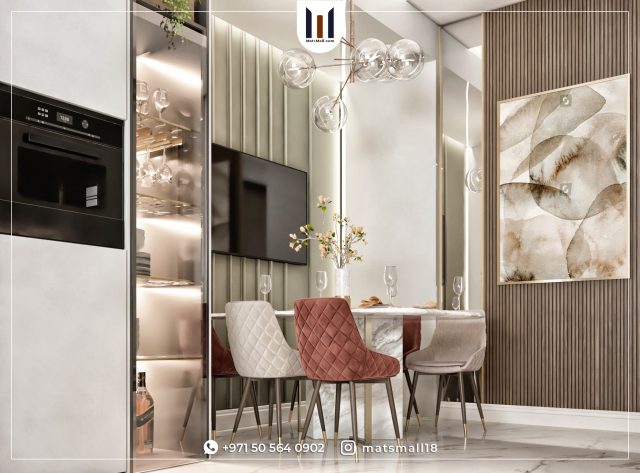 Ceramic; It is more flexible than porcelain and is glazed to produce a durable surface in almost any color. It's softer, making it simpler to cut and install.

Porcelain; It is stronger and more durable than ceramic tile and is made from sand and minerals. It is also water resistant. But installing it is more difficult.

Stone; Stone is the most expensive material and is both beautiful and strong.
Key features to select the best modern kitchen tile design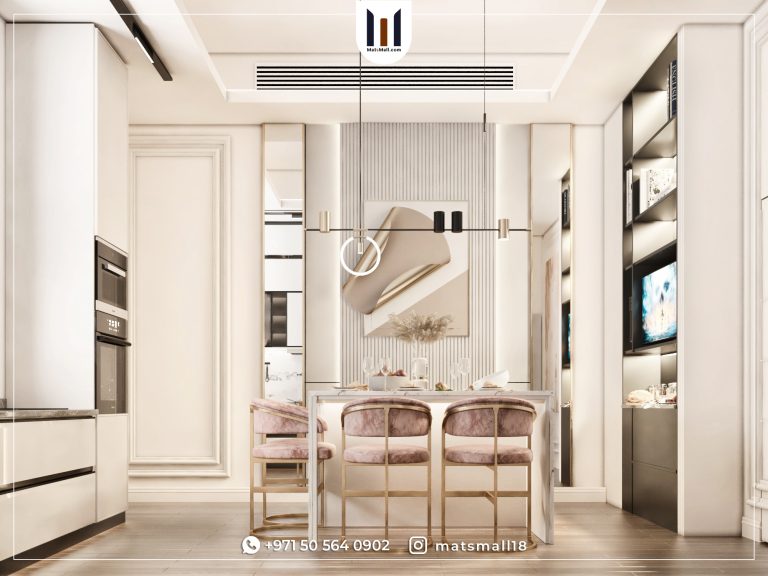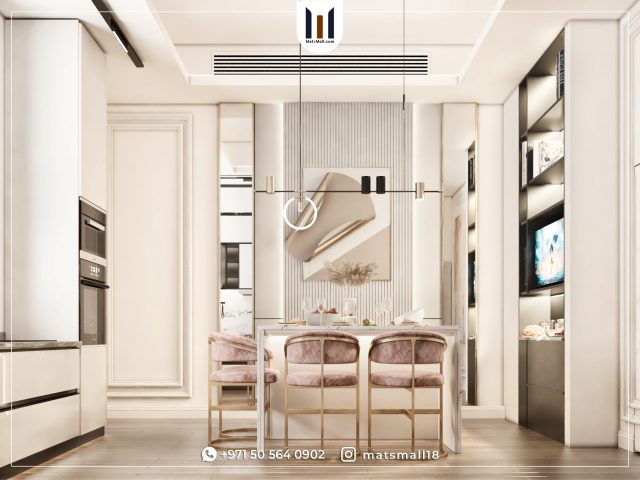 When choosing the best modern kitchen tile design, it is essential to consider the material and durability of the tiles.
Durability: For a practical and long-lasting kitchen design, choosing a tile material that is both durable and simple to clean is essential.

Water resistance: Some types of tile, which are not the ideal choice for the kitchen, absorb water like a sponge. 

Texture. Textured flooring reduces slippery and hides dirt, but it can be hard to clean. Consider placing mats in high-risk places, such as those in front of sinks, if you're concerned about slipping.

Color and style: A white or light gray color scheme can give off a clean, minimalist vibe that expands the space of the kitchen.

Size and pattern: For a harmonious and well-balanced design, selecting a tile size that matches the dimensions of the available space is essential. 
What is the difference between wall kitchen tiles and floor tiles?
 Kitchen floor tiles are thicker and stronger to keep up with heavy appliances, furniture, and traffic.
Kitchen wall tile designs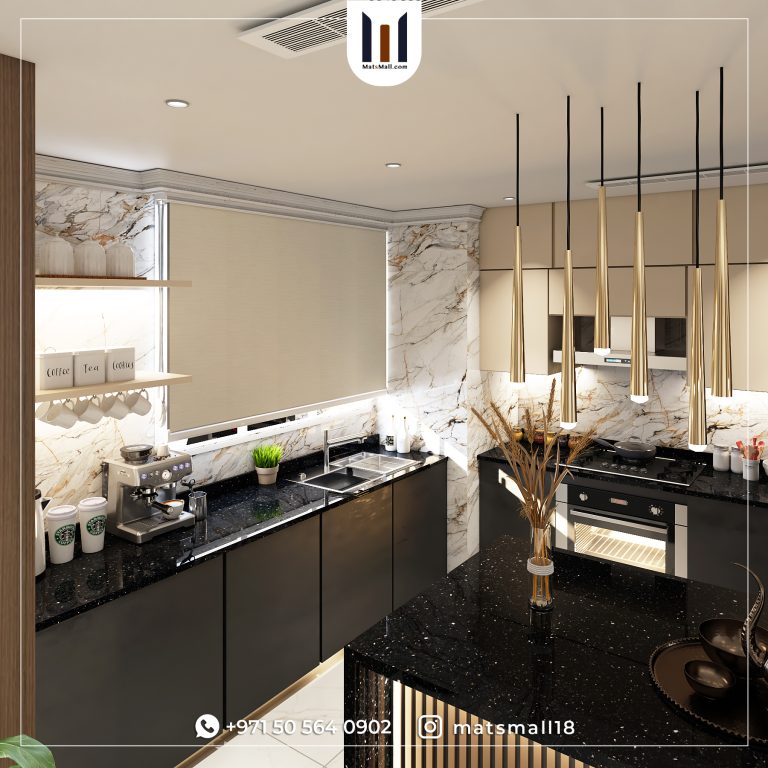 In 2023, hexagons, dark, dramatic hues like navy blue, dark green, black, brick effects, patterned tiles, and multicolored metallic materials will all be more in style.
How to select the best wall tiles for your modern kitchen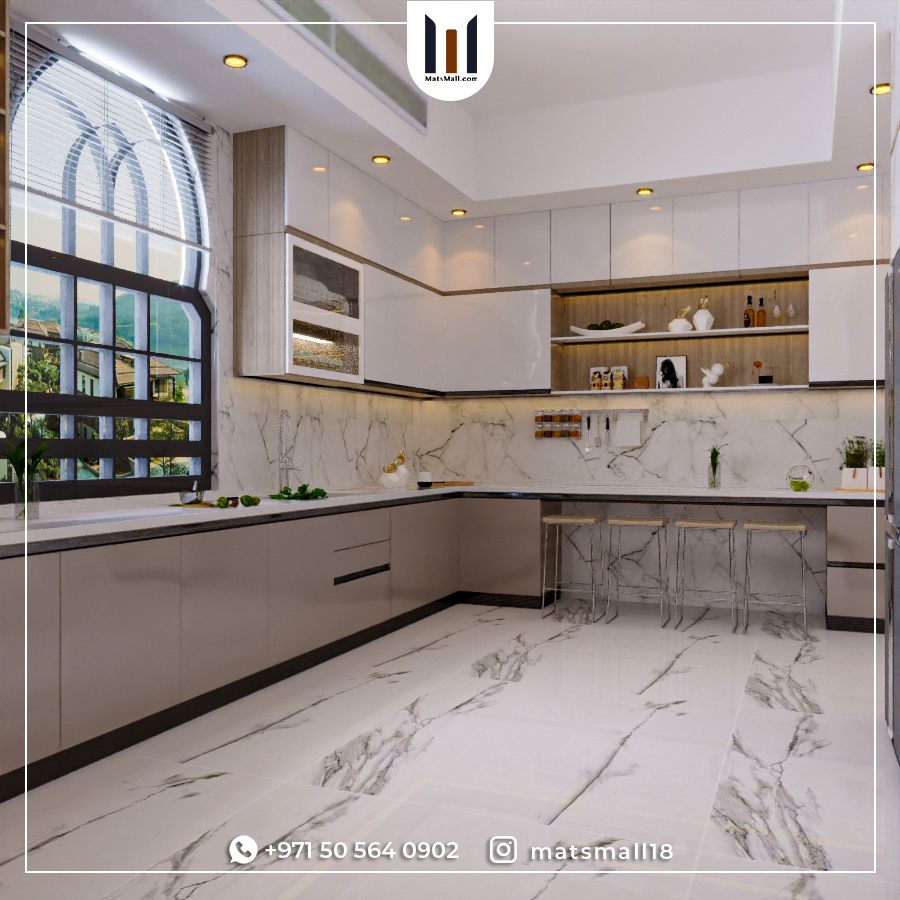 To choose the best wall kitchen tiles, there are some steps you should consider before purchasing.
Understand tiles and their feature

Set a clear budget 

Keep your house style in mind
Kitchen tiles should be selected with functionality and durability in mind. Due to their improved durability, ceramic tiles are a popular option and are ideal for high-traffic areas like kitchens and bathrooms. Tiles are excellent materials for kitchen flooring since they are stain- and water-resistant. Kitchen usage should be considered when selecting tiles, so pick materials that can resist heavy foot traffic, spills, and other possible wear and strain. This will guarantee that the tiles last for many years in good shape.
If you are considering renovating your kitchen and getting new tiles, Matsmall designers can help you with the whole design process. As we have completed several kitchen designs for clients in the UAE, we also deliver projects at a time with zero hassle. 
Consult our professional designers on WhatsApp at +971505640902 and enjoy a hassle-free design process.