Do you want a home-style decor that looks like you, reflects your personality, so we will tell you the secret is the bohemian style? This style has no rules and always cares about your relaxation and the important thing the decor will express your personality, in this article we will tell you How you can change your home decor to the best bohemian style rooms and we will discuss all aspects about boho home decorating or bohemian home decorating.
What does bohemian style mean?
Bohemian style or boho style comes with a long history, with its elegant and beautiful style starting in the 60s & 70s. It's also called "boho" or "boho chic".Bohemian boho style features a wide variety of natural colors "earthy shades", materials, and inspired unique patterns.
what is a bohemian style decor?
Many people don't know boho design or ask questions like what is boho decor or what we will get from this style or what we have to take into consideration when you are setting up bohemian interior design style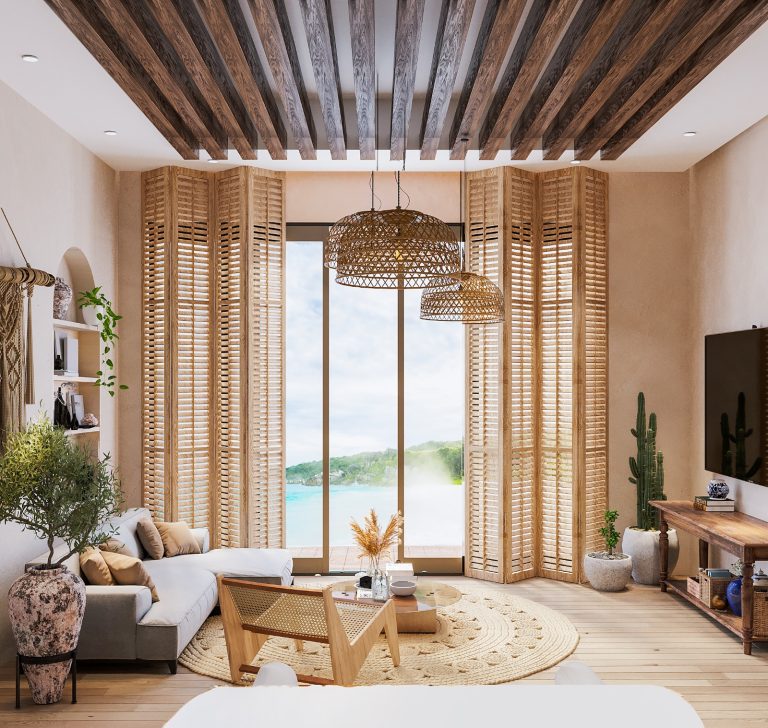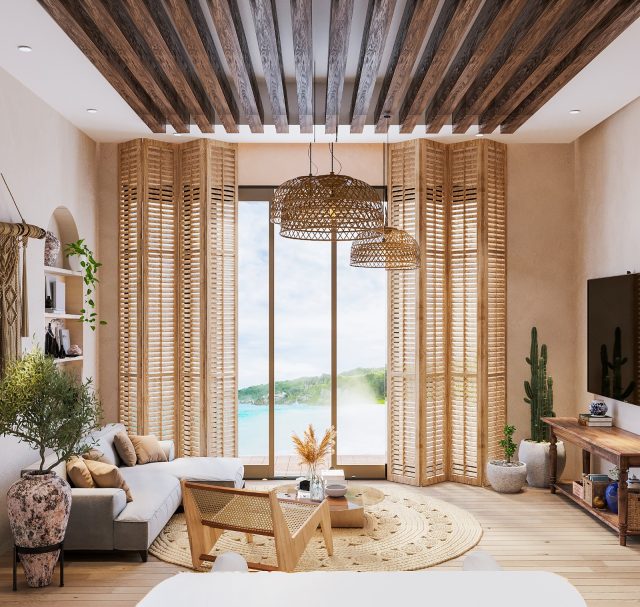 6 important things you have to know about bohemian style decor or boho decor
Bohemian look always keeps you relaxed you can feel the warm atmosphere in your home you have to choose comfortable furniture and bohemian eclectic interior design "Boho decor" is very unique because you are choosing unique itemsBoho home decorating is a place to live in so make it looks like you too much bohemian colors to add colorful vibesBohomen style or boho style for people is for those who love interesting items and decor full of life, this design is the best for travelers and writers who love nature, if you want a home decor design that looks like you and your character using boho colors, wood, mirrors, and patterns to make your house decor style looks like you and to make your home decor full of life.
What are boho-style elements?
PlantsMacrameColorsShapesBlanketsThrowsPillowsString LightsRugsWith those 9 bohemian decor elements you can generate the best boho home decorating ideas because, in a boho-style house, there are no rules.
Best tips for bohemian ideas "Boho ideas" to help you to design boho house style
boho home decor ideas have to be considered when you are designing boho style.
Colors
You can use a wide variation of boho colors like brown shades, green and grey color as a base color for bohemian decor, you can also add purple blue, and orange to decorate your house by adding unique accessories.
Patterns and Textile
Do you like different patterns and textiles that wouldn't go together? with a boho decorating style, you can design and choose your favorite bohemian colors and styles and decorating ideas from different cultures and countries adding a boho bookshelf or bookcase to the boho living room with crazy or colorful rugs and richer stones.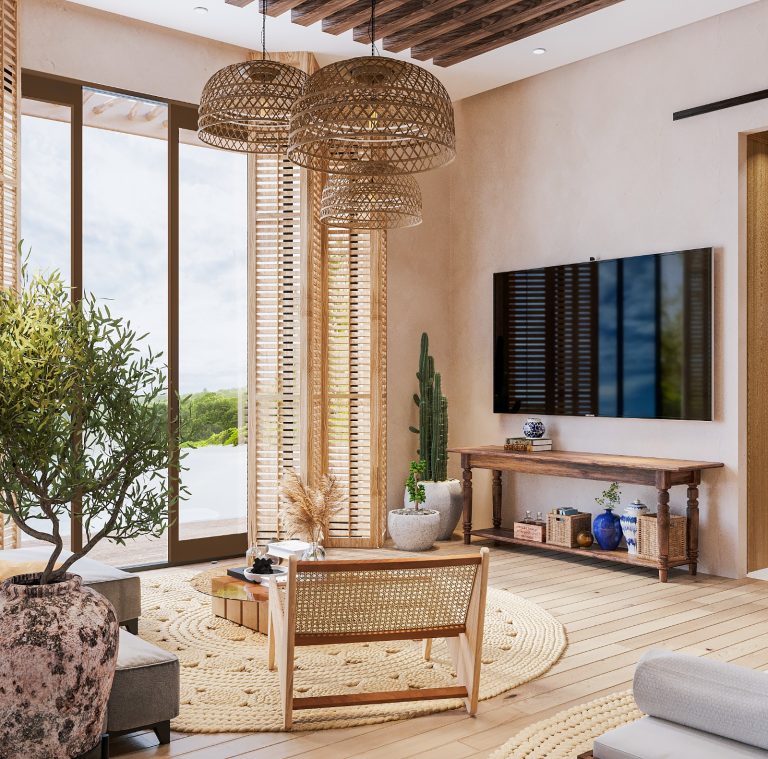 Materials
Boho chic material is adding more and different materials together regardless it wouldn't go together but it has to be natural, adding pillows, throws, and rugs together to add the cozy feeling, combining silk with sisal and chenille, but keep your home decor warm not shiny
How can you get boho furniture?
Bohemian furniture style is a masterpiece you can't find easily in any store, boho furniture is collected over time from different cultures and your experience and your journey to tell everyone and remind you of your story and for sure don't forget to choose the most relaxed pieces.
Lighting
You have to understand your home decor and lighting very well to know which part you have to focus on it, unify your boho interior design room or bohemian room and add a calm and welcoming feel to your home, you will find different styles and shapes to make the perfect mix.
Plants
Adding more plants to bring life to your home, adding a natural feeling, and improving not just your quality of life but also improving air quality and choosing eye-catching plants, don't forget adding it to a sunny spot.
Handmade
Adding handmade items to your house decor to emphasize the boho home decorating and bohemian design like handmade blankets, macrame, and throws from one of your travels, make it personal to make it a masterpiece and priceless item. keep in mind bohemian decor tends to be chic and glamorous, adding a chunky mirror and chandelier to your living room to emphasize the boho style house, always think about keeping all items telling something about you to share your story and setting up the best bohemian design in UAE for your home.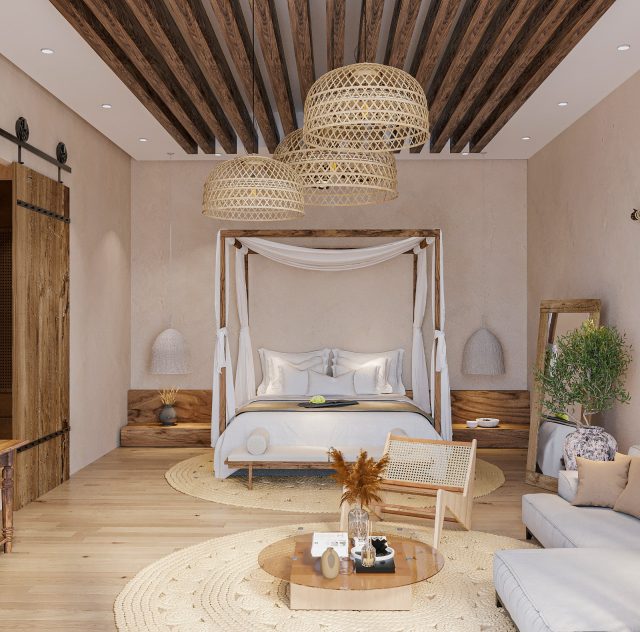 How you can mix Modern & Bohemian Styles?
When you hear Bohemian Style the first thing that comes to your mind is that there are many antiques and that's right, you can personalize your home and make it unique like you with antiques and eclectic novelties to have your favorite place in your own way. did you think it might sound hard how you can mix modern style and furniture with masterpieces, antiques, and accent pieces? There is always a way to design what you need to get your favorite place as you like and imagine, Matsmall one of the best interior design companies in Dubai will help you to design the best bohemian-style rooms.
Adding the textiles
Mix colors, patterns
Adding organic texture to your home decor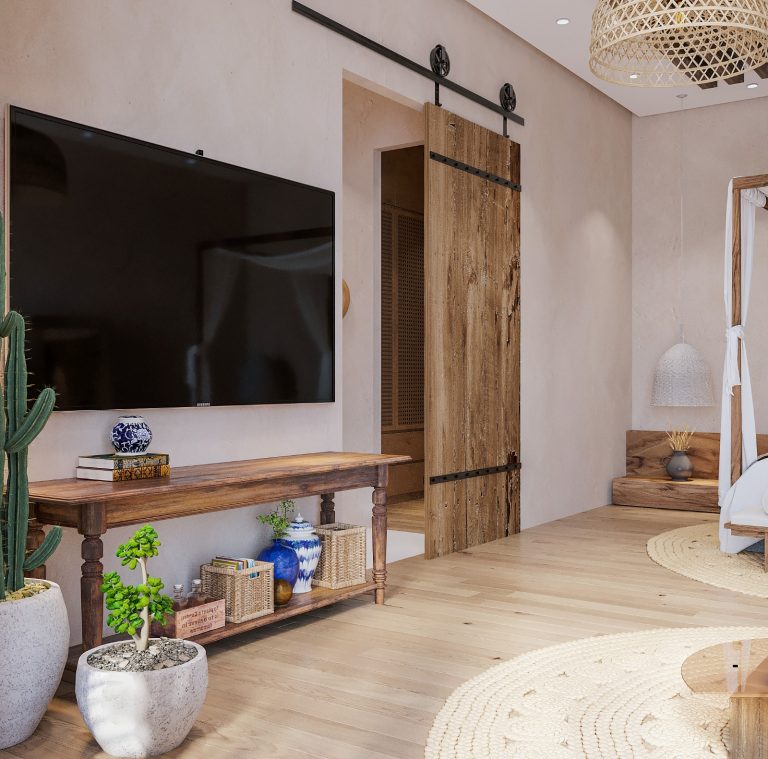 At the end of this article, Matsmall will help you to design the best boho house exterior or bohemian interior design in the Emirates, send a message to +971 58 837 9190 to enjoy Matsmall free consultation in Dubai and worldwide to set up the best bohemian decorating style!
Check these topics to answer all of your questions about interior designing and decoration for both residential projects or commercial: