Do you want your clothes to be in an orderly fashion that is easy on the eye? The wisdom of choosing a wardrobe design that suits your needs, so you can choose and coordinate your clothes in a distinctive and different way.
In this article, we will show you ideas from different designs from the best interior design company in Dubai MatsMall. best interior design company in Dubai MatsMall. 
What is interior design?
Interior design is the art of planning and decorating the interior home space to be harnessed to create an environment in which humans can live. The interior designer is very creative in designing, to help you to get the best interior designs based on your desires and your special taste. So be sure about your preferences before implementation.
dressing room design
The dressing room design is important for all women, but choosing the best wardrobe design is a little bit confusing to some, how do you choose the right design for your needs? Here are some ideas and tips that will help you design a small dressing room or bedroom: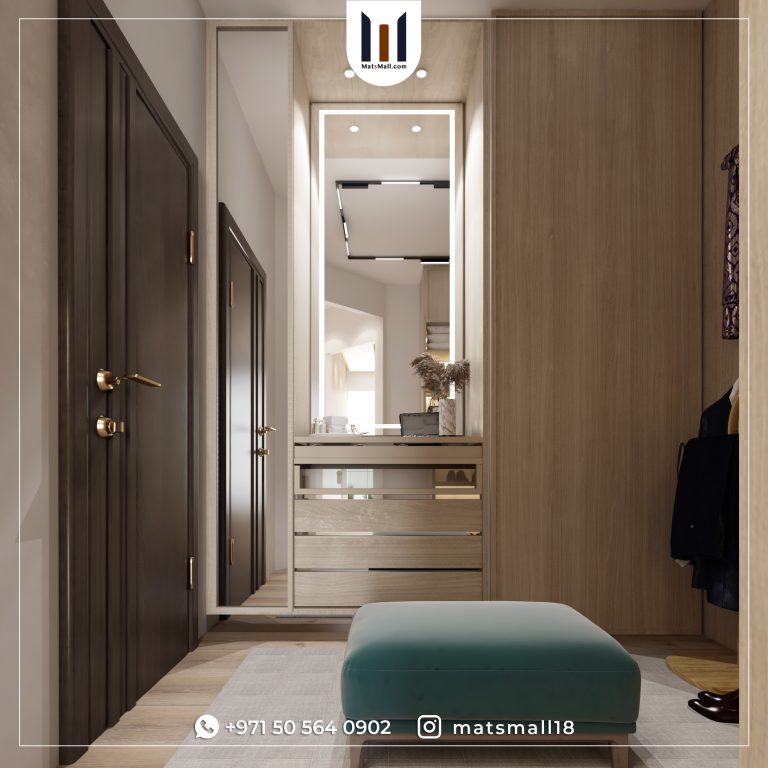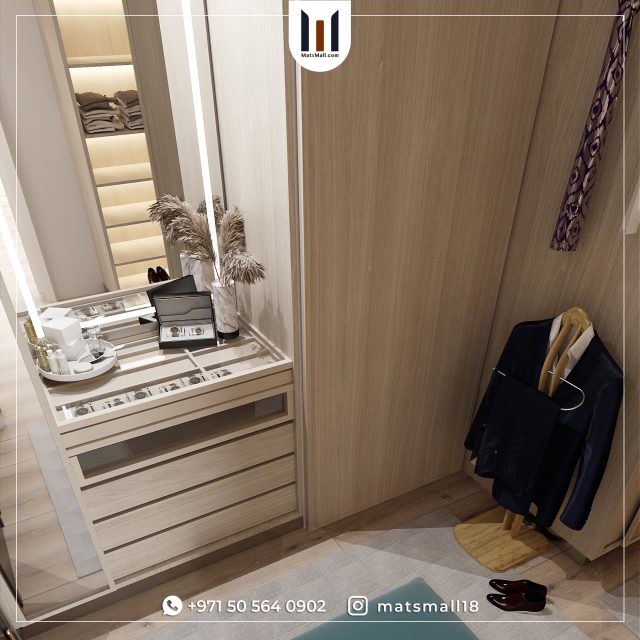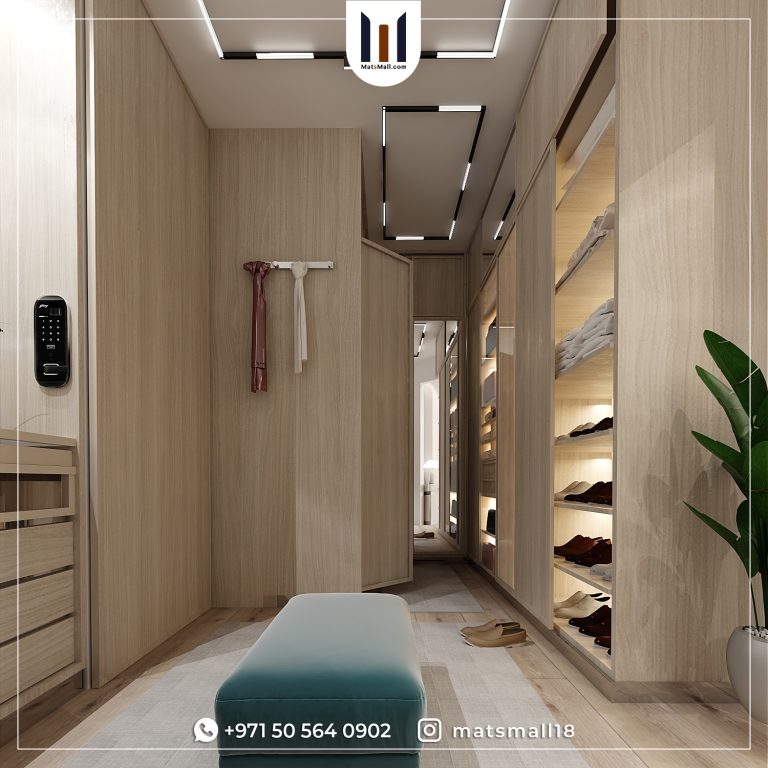 Tips for designing a dressing room
1- Number of dressing room users
Before choosing the interior design of your wardrobe, you must determine how many people will use the dressing room to choose the best suitable designs and dressing room dimensions.
2- Choose the colors 
You should use light-colored paints if the room is small, and women tend to use simple, calm colors in the room to make them feel comfortable.
3- Illumination Lighting
Lighting should be distributed throughout the room and corners and the ability to control the strength of the light>You can also take advantage of natural lighting to add an aesthetic touch to the room, or you can choose artificial lighting to add an elegant and modern touch at the same time,
in addition to that you can use LED inside the cabinet for better visibility.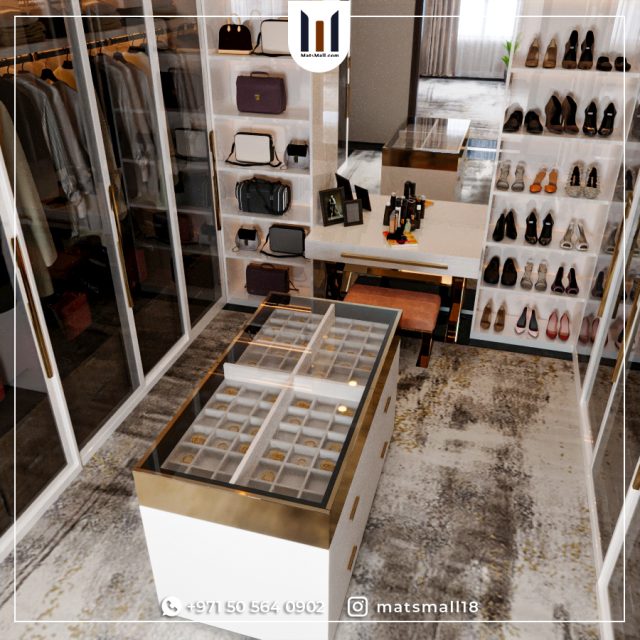 4- Internal cabinets and drawers partition
To get the best wardrobe partition, you must determine the quality of your clothes and your lifestyle. For example if you are wearing long dresses most of the time you have to consider that. The basics of the interior design of the closet is to design the part of the clothes that you will fold, you have to take into account the long and short things, and you should also get drawers and shoe storage units away from the clothes.
5- Choosing a chair and a mirror
One of the basics of the room is to have a mirror and a chair. Choose a long mirror so that you can see your outfit before leaving the house. Choosing a comfortable chair is very important when wearing shoes or coordinating clothes and applying cosmetics.
Explore More: How to Create a Home Cinema to enjoy
Wooden wardrobe
Choosing wood is one of the most common materials in wardrobe design, as it is versatile, easy to maintain, and lasts for years, and you can easily change the colors.
Sliding Door Wardrobes
Wardrobes with sliding doors provide plenty of room for movement, especially in small rooms and are a good solution if you want a functional and stylish wardrobe.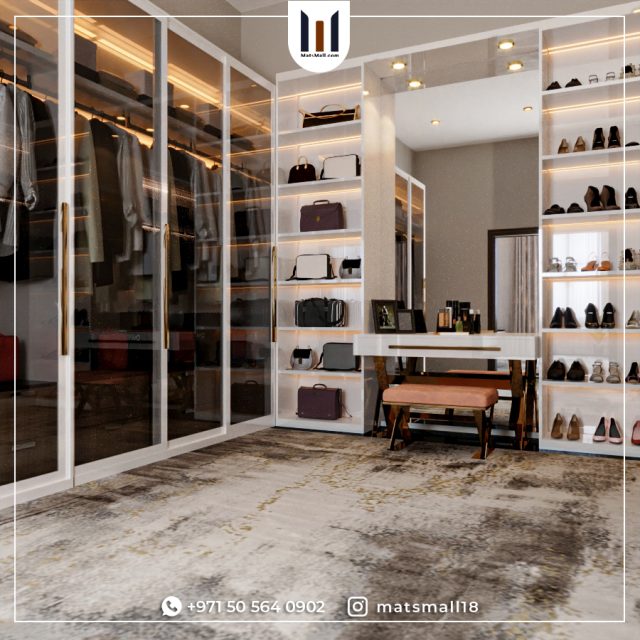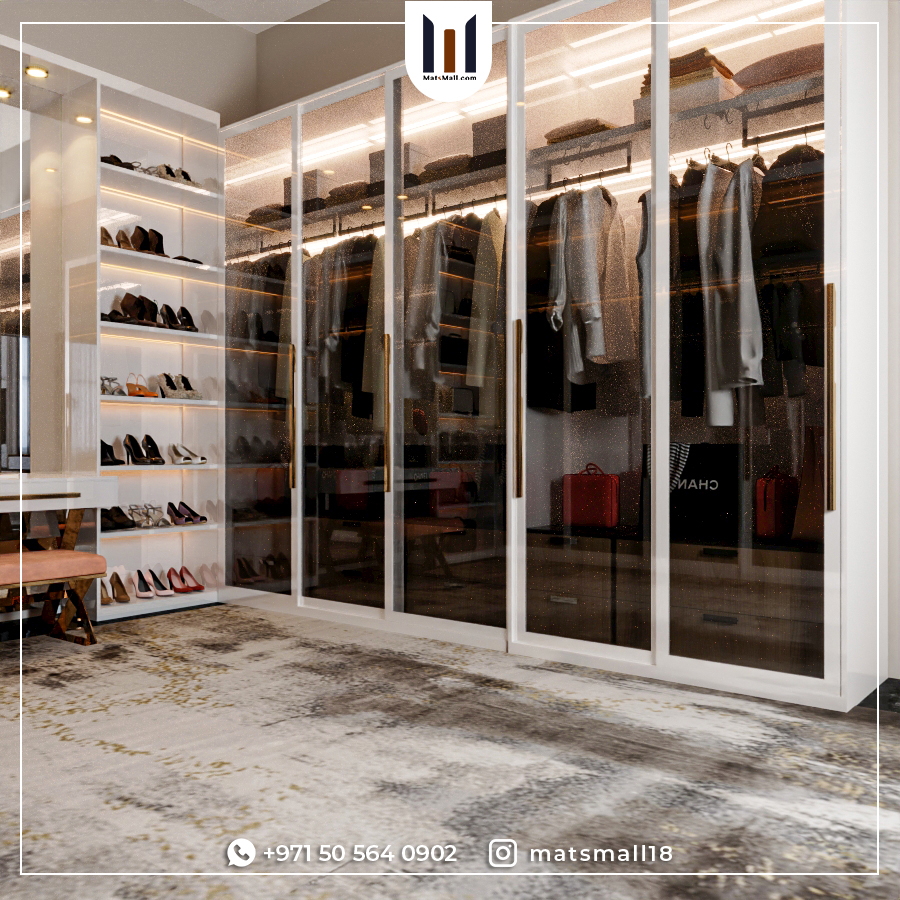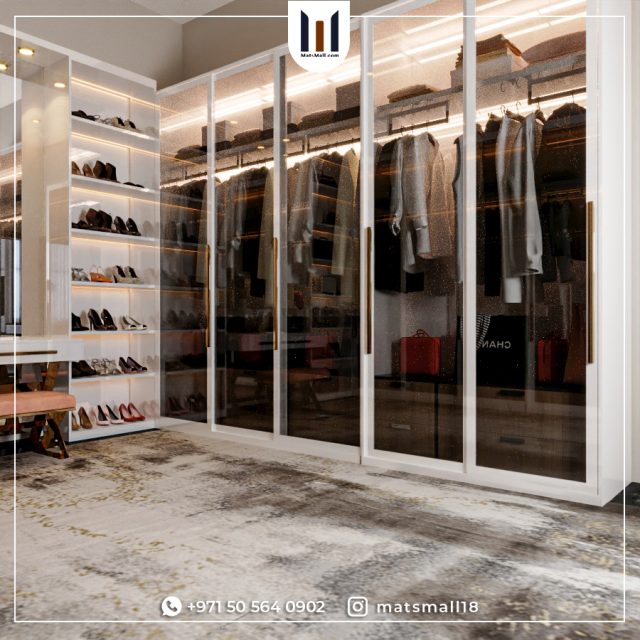 Innovative wardrobes
If you have enough space to create a new wardrobe with a unique design, we advise you to contact the MatsMall designers to get interior design and decoration.
Bed with wardrobe
You can take advantage of the space, especially in a small room in designing a wardrobe around the bed, and this is a unique design that you can design in your children's room. 
Do you want to design a new wardrobe? Contact the experts MatsMall of for interior design and enjoy a free consultation and 3D designs for the room before implementation. 
or
Check these topics to answer all of your questions about interior designing and decoration for both residential projects or commercial: