A dressing room has recently become familiar in the Arab world, but you must choose a design that suits your room style and dimensions for the dressing room.
MatsMall helps you design closets in your bedroom or in a separate room. The importance of the dressing room is that it gives you a special space for changing clothes and gives the room an elegant and organized look.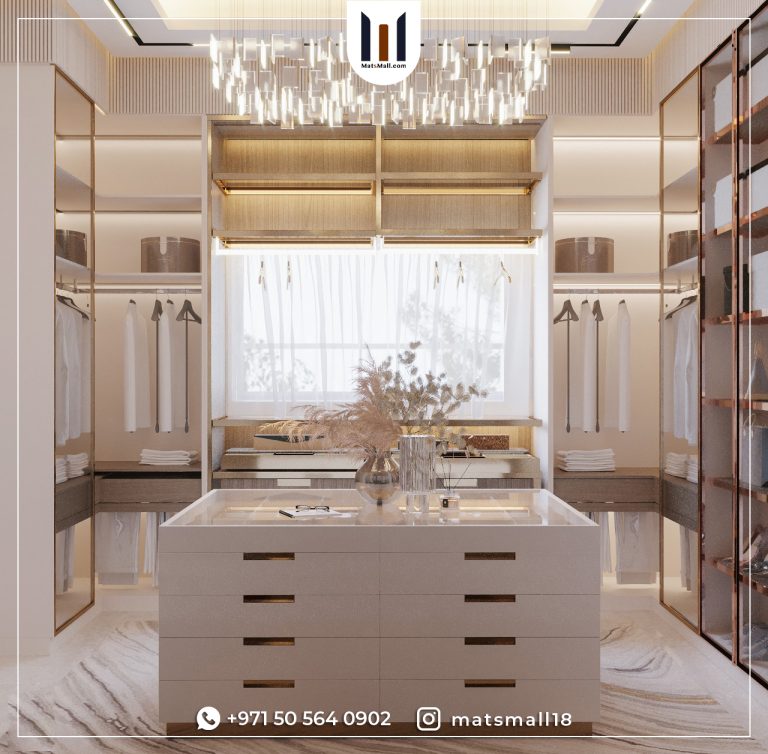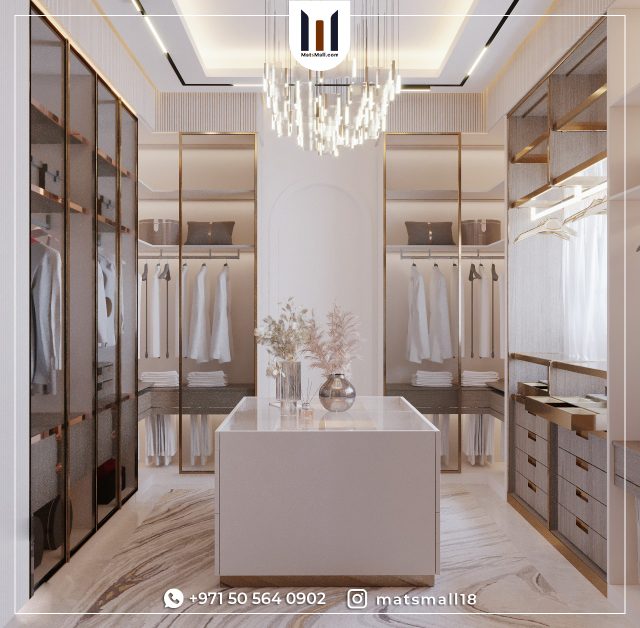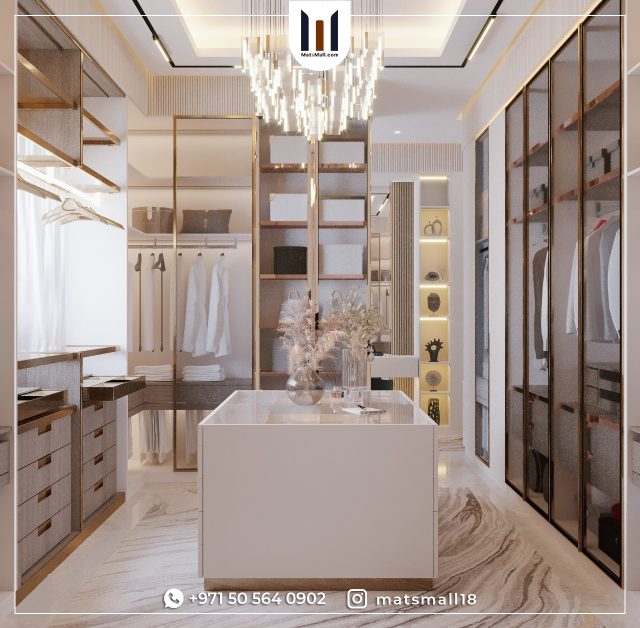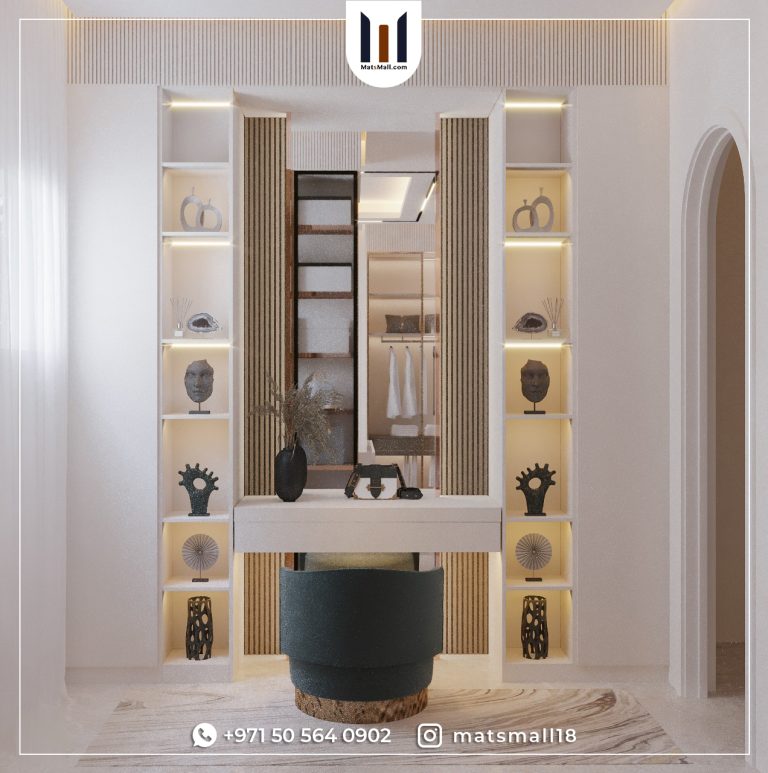 Modern dressing rooms
Some ideas for modern dressing rooms:
Design the storage in the shape of a U.
Custom wardrobe to take advantage of all available dimensions.
Use clothes organizers
Use interior lighting.
Dressing room design with dresser
Built-in wardrobes are so common in designing a dressing room. With MatsMall, you will find the latest interior designs for a bedroom and a dressing room.
Wardrobes with a dresser in one room inside the bedroom for a more flexible design at home give you an organized interior.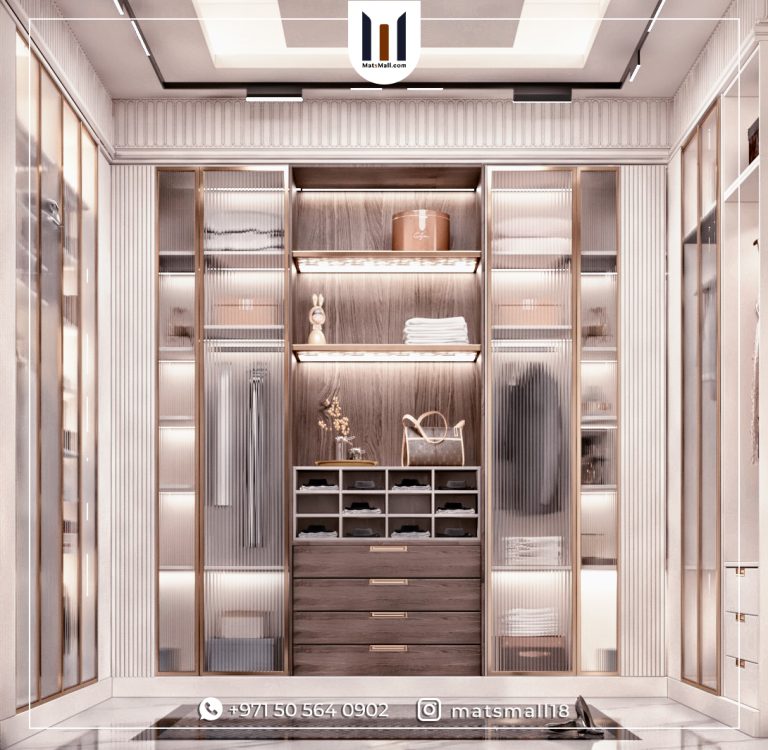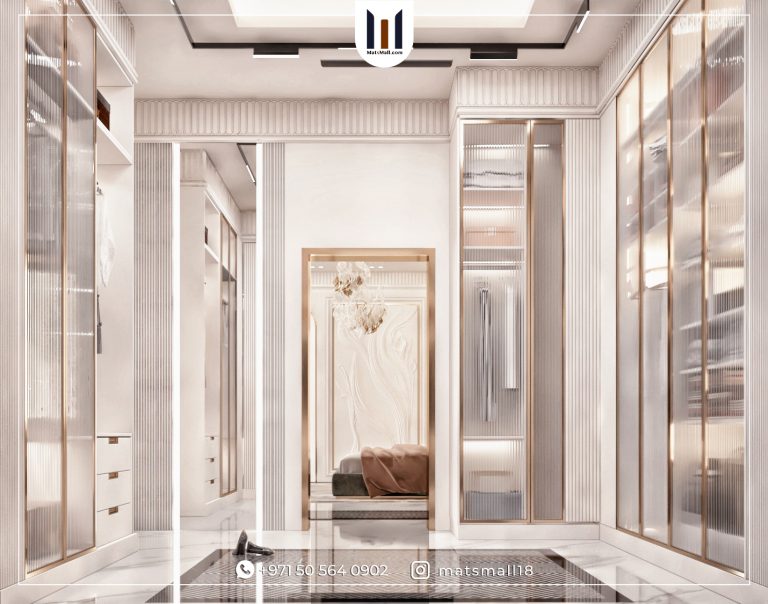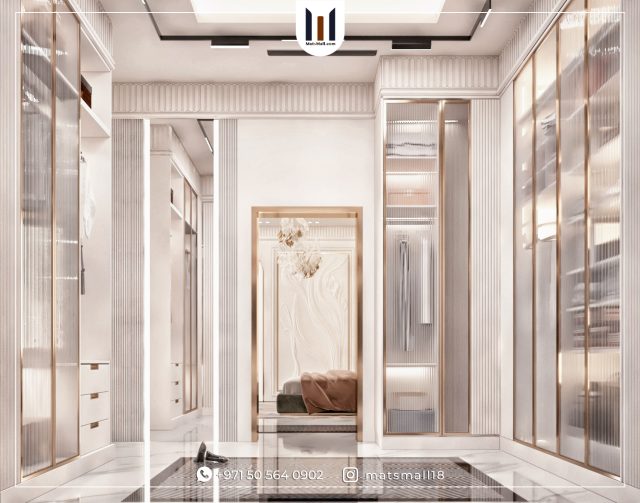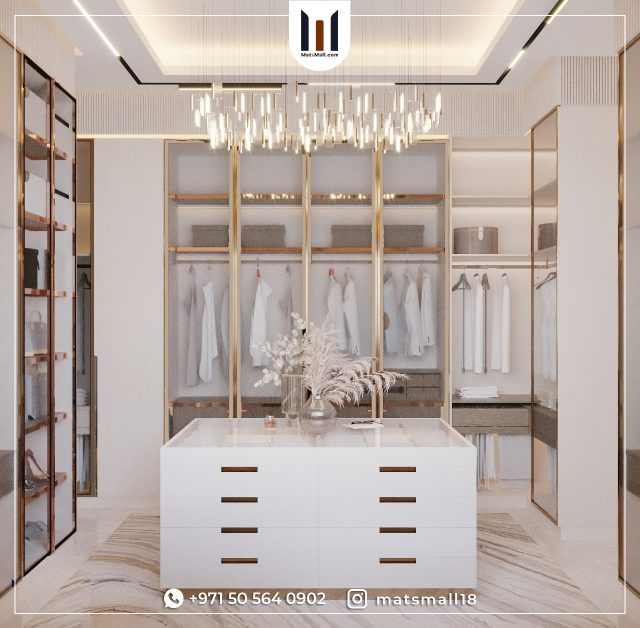 closet design – dressing room ideas – dressing room design ideas – design a closet
Bedroom design ideas with dressing room and bathroom
The bedroom is one of the most important rooms in your home, it is where you go to rest and sleep, so bedroom designs provide space for your comfort.
If your bedroom has a private bathroom and a space to create the dressing, you are blessed.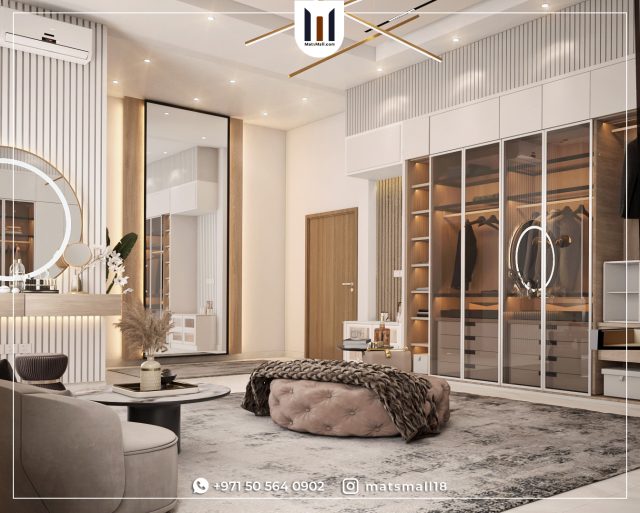 Simple dressing room
You no longer need a large room or closet. Despite the small area of ​​the room, you can get unique decorations for dressing room designs that suit the small room.
10 simple wardrobe design tips:
Use a customized wooden unit
Use metal hangers
Use the corners of the room to design hanging shelves
Use an open cupboard Comment pictures with simple decor
Arrange clothes in an organized and innovative way
Add a small furniture
Use walls to design shelves
Use bright colors
Dressing and makeup room design
Ladies' rooms must have a specific corner for makeup, women always love to display makeup for easy access in their own room.
They always design a part dedicated to makeup tools to coordinate and arrange them carefully.
The dressing room gives them the opportunity to own separate units with mirrors to have privacy and display items such as clothes, shoes, and makeup.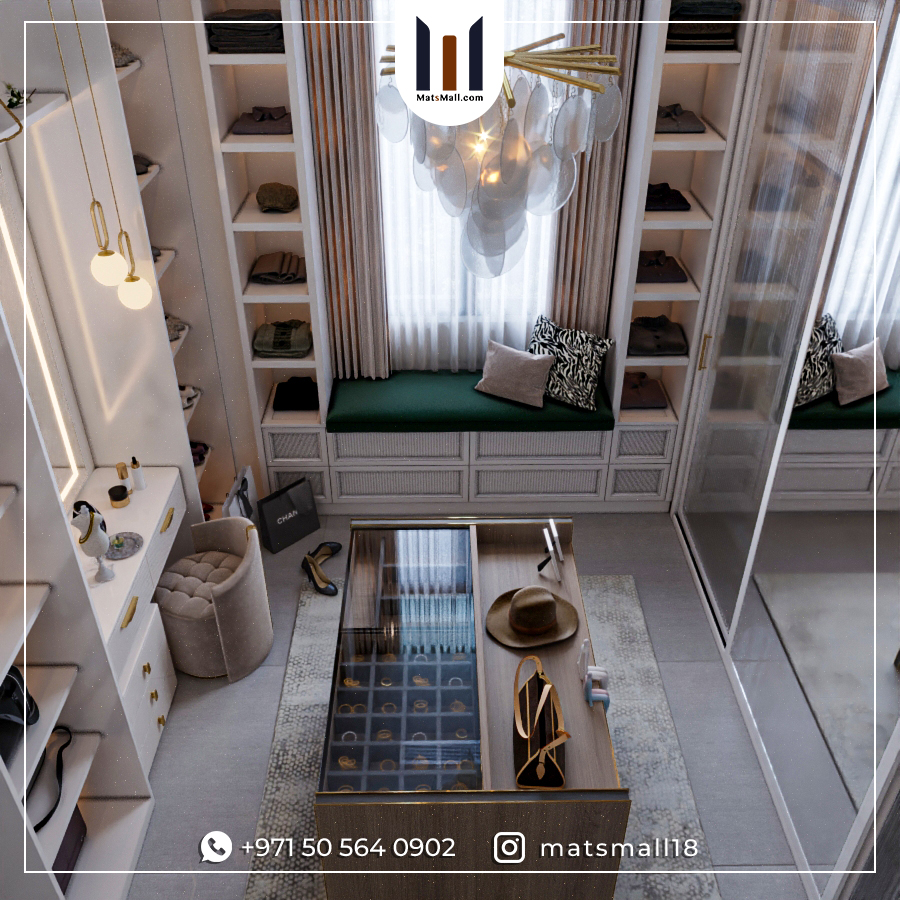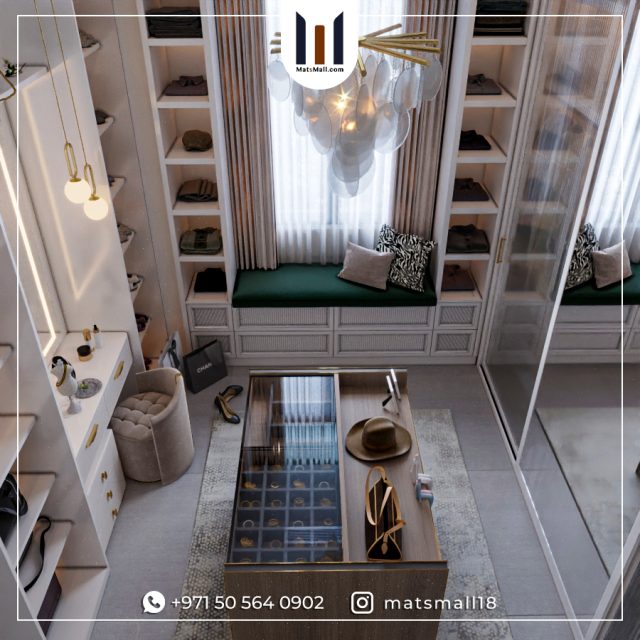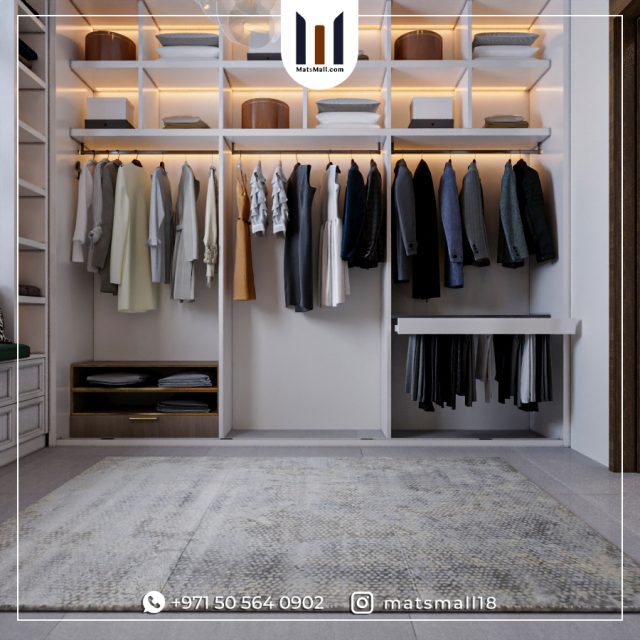 In this article, we explained to you how important to have a dressing room even in small rooms.
MatsMall will help you design your own dressing room, contact us on WhatsApp at +971505640902
Check these topics to answer all of your questions about interior designing and decoration for both residential projects or commercial: