Elegance and sophistication that never go out of style define the classic interior design. Balance, harmony, and balance are all highlighted in this classical style. The style is balanced, rich in accessories, and frequently uses antique furniture and accessories.
Understanding these principles is essential to creating a classic design in interior design.
What are the key elements in classic home interior decoration?
The use of elegant and refined materials, elaborate finishes and decorations, calming and inviting hues, and cozy lighting are all essential components of classic design, another crucial aspect of classic interior design is symmetry, as well as discipline. One can make a home that is ageless and lovely by including these components in the interior design.
Classic home interior decoration must have clean lines, elegant decorations, and rich paint colors.
How to decorate your classic home?
To achieve a timeless classical home interior decoration you have to select the proper decorations, lighting, and colors. Here is a list to design your classical home from Matsmall's professionals.
Use an open plan layout, an open layout will allow you to think perfectly of flooring, furniture, and colors, you can use separate flooring, lighting, and coloring if you want to separate areas.
Focus on functionality, choosing the proper furniture will allow you to make the best out of the space.
Stay away from interior trends as they come and go, choosing simple yet elegant designs will create timeless classic home interior decoration.
Stick to a neutral color palette, like beige, greys, and white.
Avoid overcrowding, if you desire a classic home interior decoration, make sure that Furniture isn't crowded together and surfaces aren't cluttered.
Mix old with new, you can always use old furniture and personal decoration items in your new home.
Once again, balance is the key to timeless interior design.
Tips to make your classic home more elegant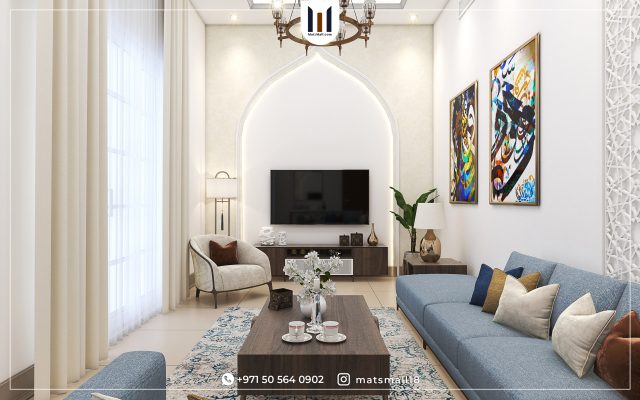 Matsmall's designers suggest using the below tips for an elegant, classical look in your home.
Add some lighting.
Choose a dark paint color.
Use more billows for comfy looks.
Always use accessories.
Choose curtains wisely.
Add some plants for a natural look.
Use some metallic decorations.
The goal of classic interior design is to create a room that is stylish, timeless, and sophisticated.
In order to create a warm and welcoming atmosphere, warm hues, rough textures, and rustic finishes are frequently employed in artist house design. A space can gain depth and richness by layering textures and using lavish supplies like velvet and silk. A place may convey a sense of elegance and comfort that is typical of classic interior design by adding these rich hues and textures.
Elements of classic bedroom design
Patterns and color schemes are essential elements of classic bedroom design. The appropriate color combination may make the bedroom feel cozy and inviting. Because they support a variety of decor styles and accommodate different accent colors, neutral hues like gray and white are excellent selections for a classic bedroom appearance. If you want to add a splash of color to your bedroom, blue-green is a fantastic alternative
Another important component of a classic bedroom design is the furniture and decor. Four-poster beds, antique dressers, and elegant mirrors are examples of traditional furniture items that can give a space a sense of elegance. A remarkable overall feeling of wonderful design can be produced by a unified design and a few well-chosen accessories.
The finishing touches to a classic bedroom decor are the lighting and accessories. Any bedroom design can be improved by creative lighting, which also promotes a peaceful atmosphere. The ideal environment for reading or relaxing can be created with multiple layers of illumination, including bedside lights, floor lamps, ceiling fittings, and mood lighting. It's crucial to pick lighting fixtures that complement the design of the space. While more contemporary additions like hanging lights or track lighting can give a space a contemporary air, traditional styles like chandeliers or sconces can offer a touch of elegance. The correct accessories, including throw pillows, rugs, and ornamental pillows, can help give the room texture and warmth.
Key elements of classic living room design
Classic living room design also emphasizes symmetry and balance in the furniture arrangement and decor. The space is visually pleasing due to the sense of order and balance that symmetry provides. This can be done by placing décor items like artwork or throw cushions or by using coordinating furniture pieces like a pair of armchairs or table lamps. A traditional living room layout should feel balanced and appealing, providing a relaxing and welcoming area for socializing.
Elements of Classic Kitchen Design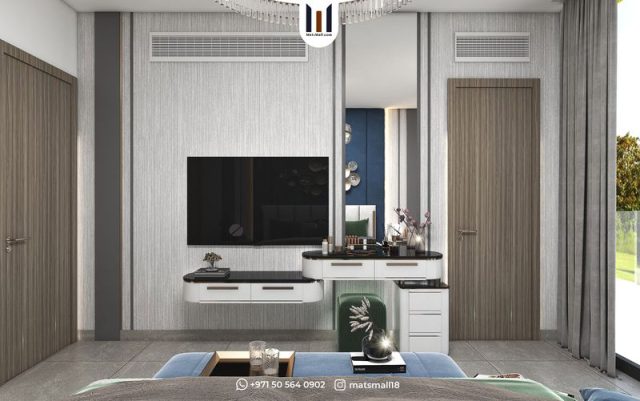 A classic color scheme and materials that stand the test of time define classic kitchen design. For instance, white cabinets are frequently combined with red or blue accessories to create a timeless color palette. A refined color scheme that radiates elegance and timelessness is created by using natural materials like marble and wood frequently in traditional kitchen design. To add a customized and distinctive touch to these traditional color schemes, add various colored accessories
A classic interior is frequently consistent and features a dominant idea, such as the use of the same pattern on the curtains and cushions or the same type of wood finish throughout the room. Creating a room that is classic in style, elegant, and sophisticated is the ultimate goal of Matsmall's designers.
In the end, we discussed earlier how to design a classic home interior decoration and how to master it. If you want to hire a professional interior designer to make it possible, you can contact us through WhatsApp at +971505640902.