For those who want a bathroom that is both stylish and comfortable, classic bathroom interior design will be perfect because it is a timeless and elegant style.  It is characterized by its use of neutral colors, traditional furniture, and classic decorative elements.
One of the most important things in classic bathroom interior design is traditional furniture or fixture because classic bathrooms favor traditional pieces that are made from quality materials. 
You can use the marble or granite for bathroom countertops, the shower cabinet or classic bathroom tile ideas. 
What makes a classic bathroom? And What does a luxury bathroom need?
When we asked MatsMall interior designers each one told us a very powerful point we will try to summerize their speech as much as we can.

As we mentioned before the classic bathroom interior design is a timeless style that exudes elegance and sophistication. This design style is all about using high-quality materials, refined details, and classic fixtures to create a luxurious space.

Another thing that can be very important in classic bathroom interior design like neutral colors such as white, cream, and beige especially in classic small bathroom design. These colors provide a clean and timeless bathroom design backdrop for the bathroom fixtures, which often include clawfoot tubs, pedestal sinks, and traditional faucets and fixtures ask our customer services about traditional bathroom ideas photo gallery.

In addition to the fixtures, classic bathroom design 2023 also incorporates a variety of textures and materials, such as marble, porcelain, and polished chrome, they are one of the most things that characterize the classic interior design.

All these materials add an amazing depth and visual beautiful look to the space, while also providing durability and it will be easy for maintenance.

Lighting is another important thing in luxury classic bathroom design, you can add elegant chandeliers or sconces to your bathroom, which provide both functional and amazing decorative lighting. These fixtures are typically made from high-quality materials such as crystal or polished chrome, and are designed to complement the other fixtures like classic bathroom vanity and finishes in the space.

In conclusion, classic bathroom interior design is a beautiful and timeless style. The classic fixtures can create a luxurious and sophisticated space that you will enjoy for years to come because the more it's getting old the more it become beautiful.
How to design a timeless bathroom?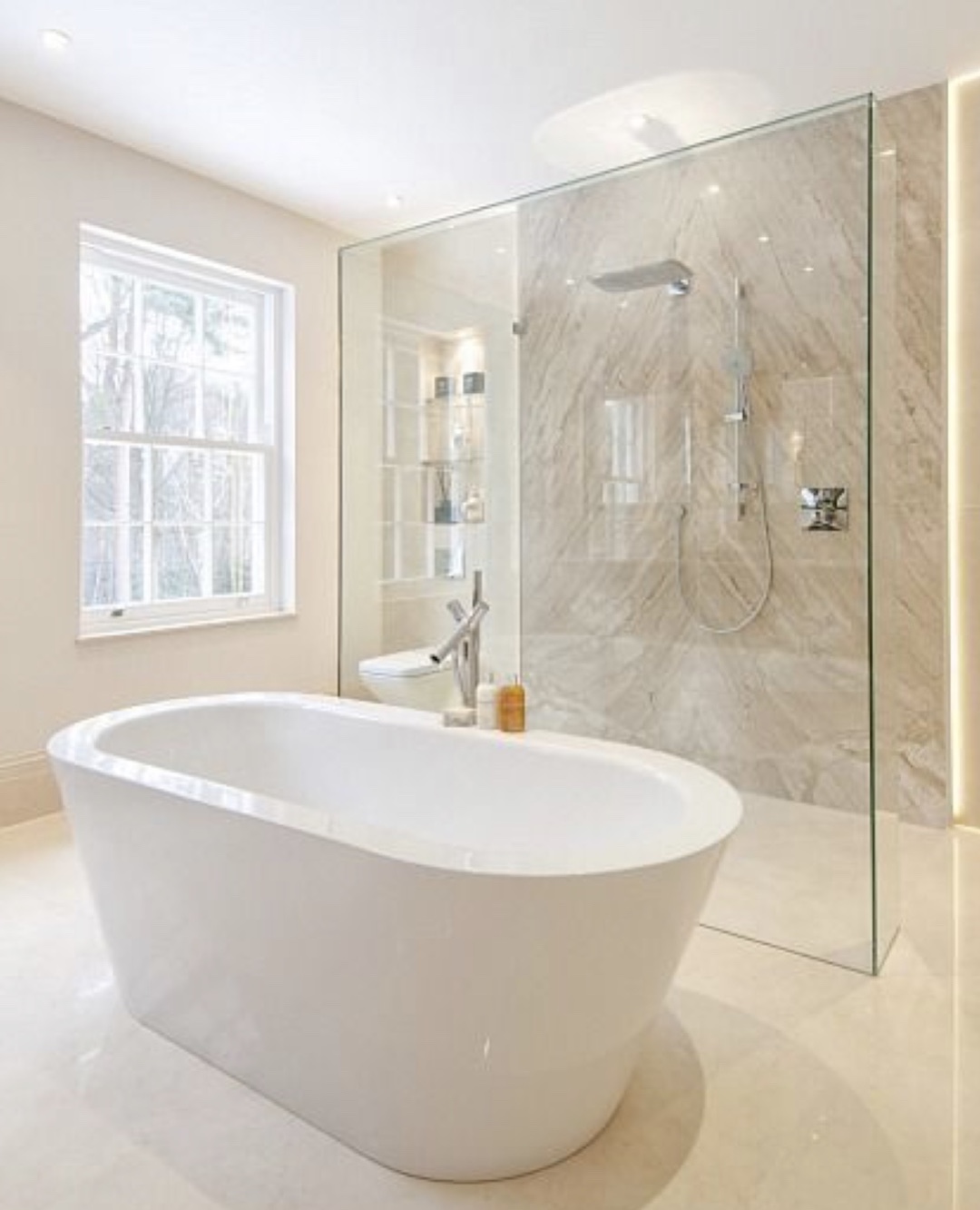 If you are looking to create a classic bathroom interior design whether it will be a classic master bathroom ideas, start by selecting sophisticated and neutral colors for the walls, floors or any other decorative items. You can then choose high-quality fixtures to create a classic look that will stand the test of time.

As we said before using marble and polished chrome add depth and visual interest to the classic interior design.

A crystal chandelier or elegant sconces will be your perfect choice to provide more light, and it also add a touch of luxury to the room.

Accessories add a touch of sophistication to your classic room interior design, choose classic and timeless pieces, such as plush towels, plants and simple artwork. Keep in mind that less is often more in a classic bathroom interior design.

Another important tip is to focus on quality over quantity, plan everything and pay attention to detail. Create a classic and timeless bathroom interior design that will bring elegance and sophistication to your home for years to come.
How do you make a classy bathroom?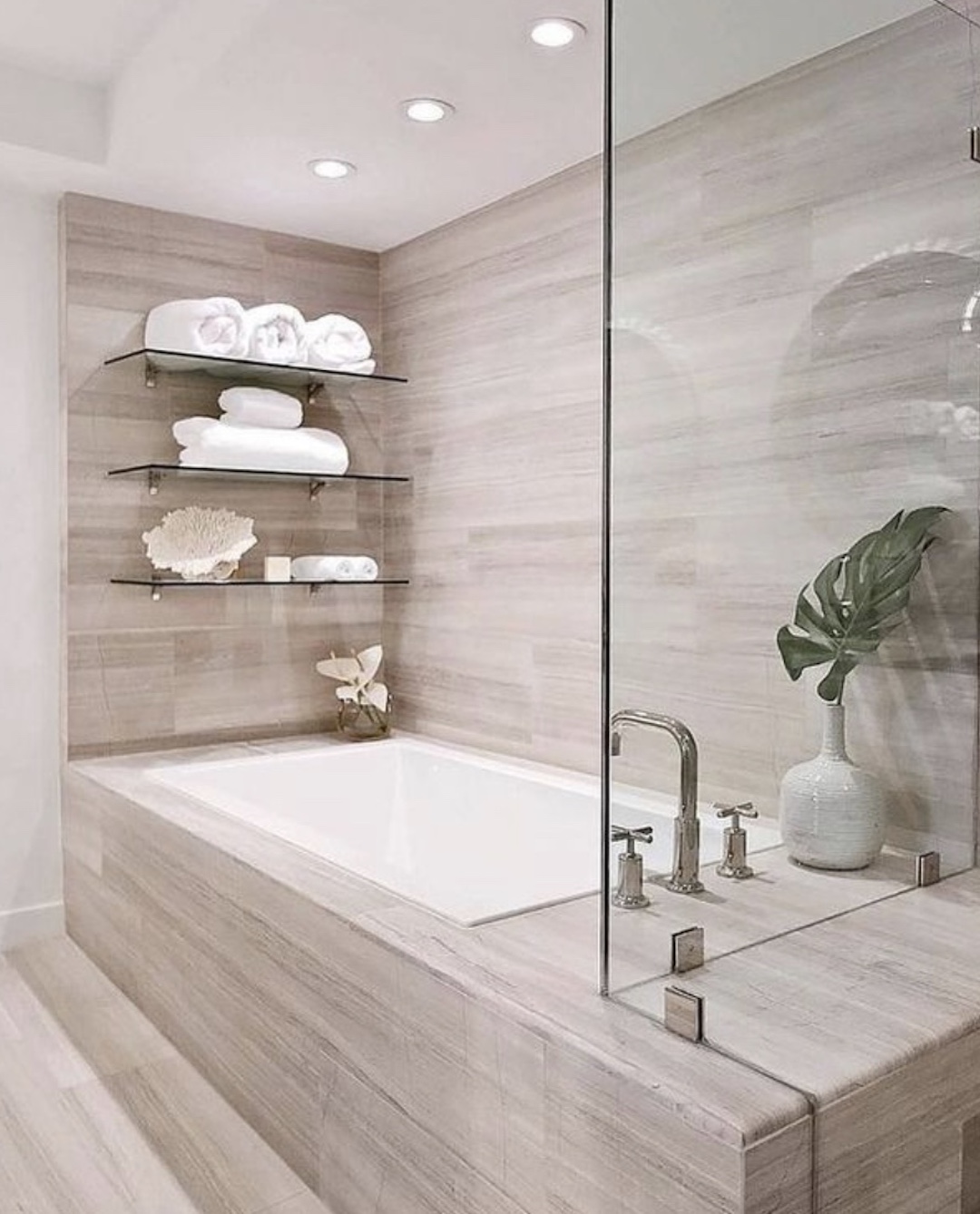 To make a classy bathroom, add elegant fixtures and decoration items, such as a bathtub or a tradditional sink. Choose a color scheme that creates a sophisticated atmosphere, such as neutral tones or black, gold and white. You can also add luxury touches, like towels, candles, and high quality toiletries. Another important thing is to keep the bathroom clean and well-maintained to complete the sophisticated look.
How do you style an old fashioned bathroom?
To style an old-fashioned bathroom, you have to add vintage and antique fixtures you your bathroom space like an old clawfoot tub or sink 
For decoration items add decorative item like vintage mirrors, light, vintage soap dishes, glass jars for cotton swabs and classic cabinet.
Some clients prefer modern classic bathroom design or as we can say Modern traditional bathroom ideas according to their personality than the classic bathroom interior design.
At MatsMall we will help you by providing different services to design the best interior design style you like most with our professional engineers and our interior designers. Send a message to 971505640902.