Living Room Reception Hall
The design of the modern reception hall depends on choosing comfortable and contemporary decor and furniture, such as sofas and chairs with some of the latest simple decorations. The colors also affect the interior design of the halls, as they attract the eye.
Living Room Design
Decorating your living room requires a bit of work to get the final look you have always wished for.
Tips on how to design a perfect living room:
Plan it first.
Invest in your furniture.
Choose the right tables.
Go for bigger rugs.
Lighting is important.
Small Living Room
Modern small living room designs depend on choosing simple furniture, simple decor, and light colors. Choosing simple curtains for the room will give you a feeling that the room is bigger.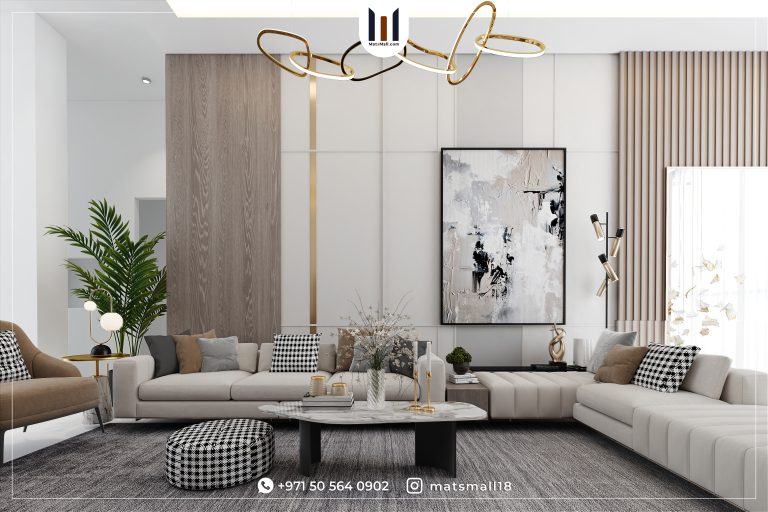 Small living rooms design ideas:
Choose white furniture
Choose a proper rug
Choose simple lighting
Choose simple frames
Living Room Ideas
Designing a living room needs a lot of hard work and determination to what the homeowner prefers, which will help interior designers to select the right decor, furniture, colors, and lights.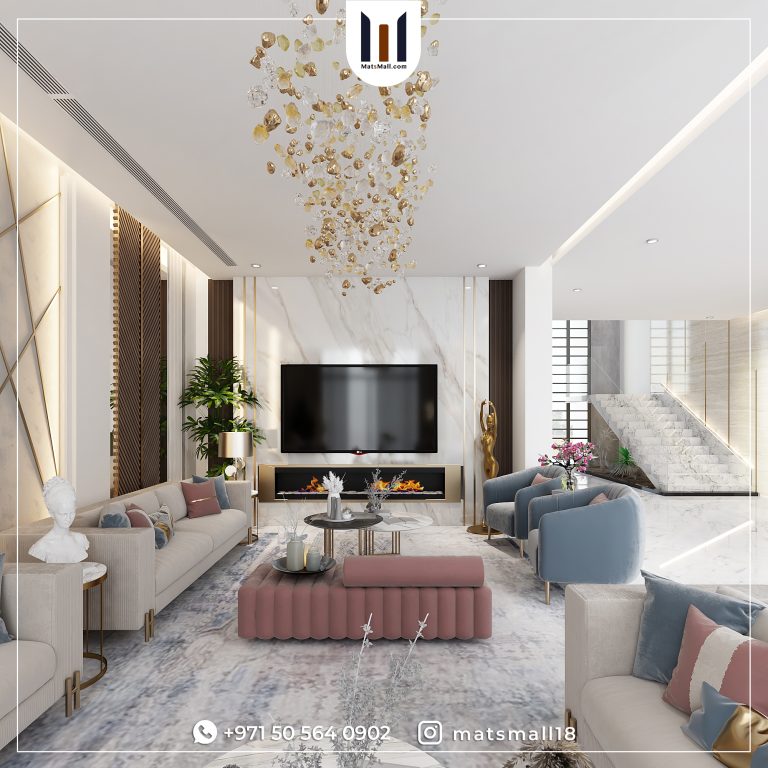 Tips for choosing the best colors in the living room:
living room images
Some of MatsMall previous living room designs are for inspiration, you can choose from these designs or you can contact us to customize your dream living room.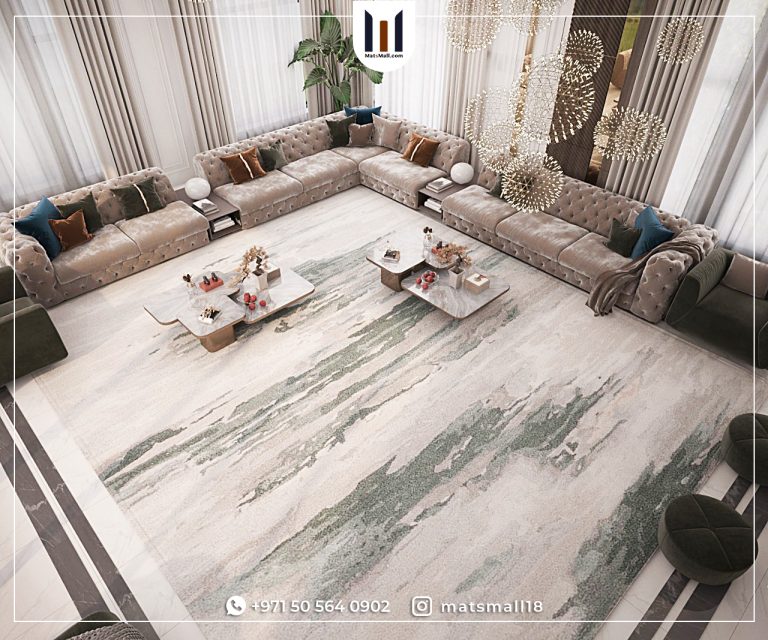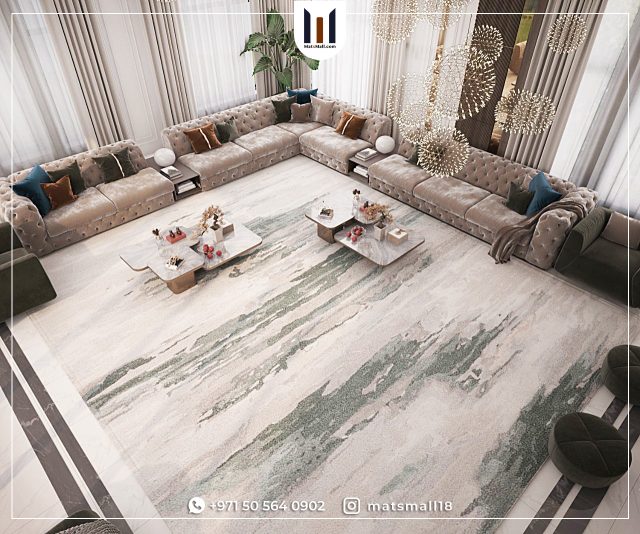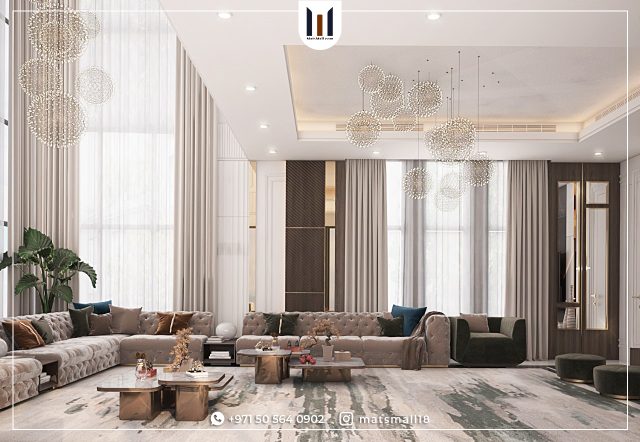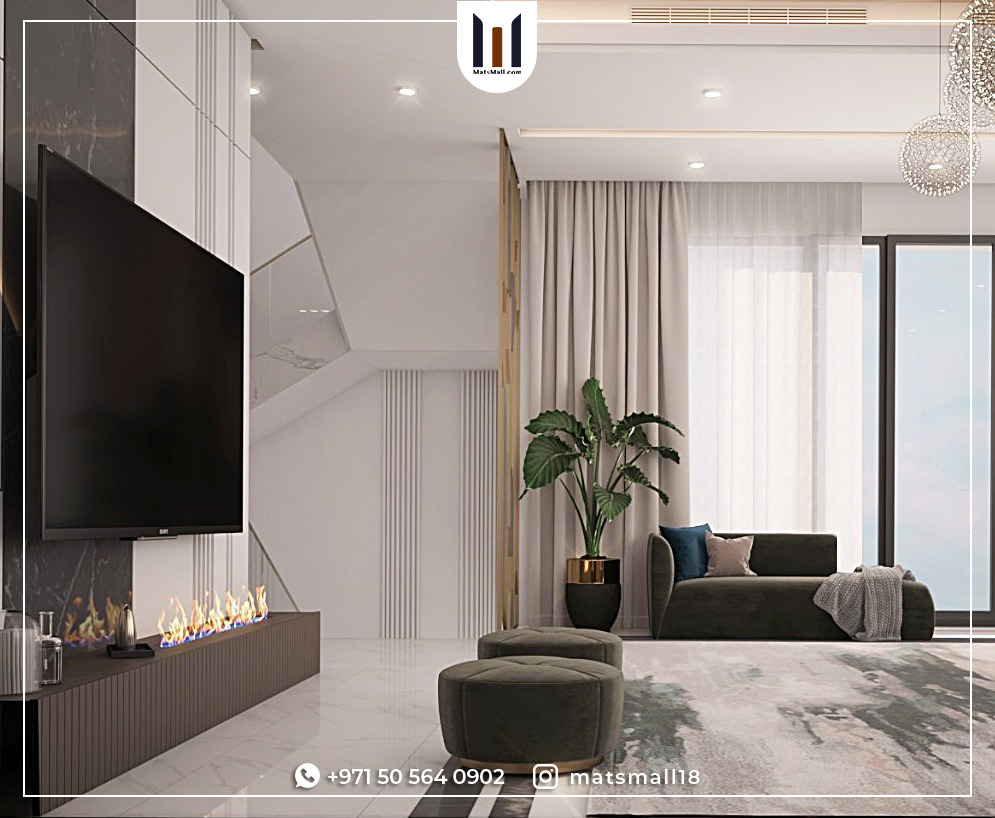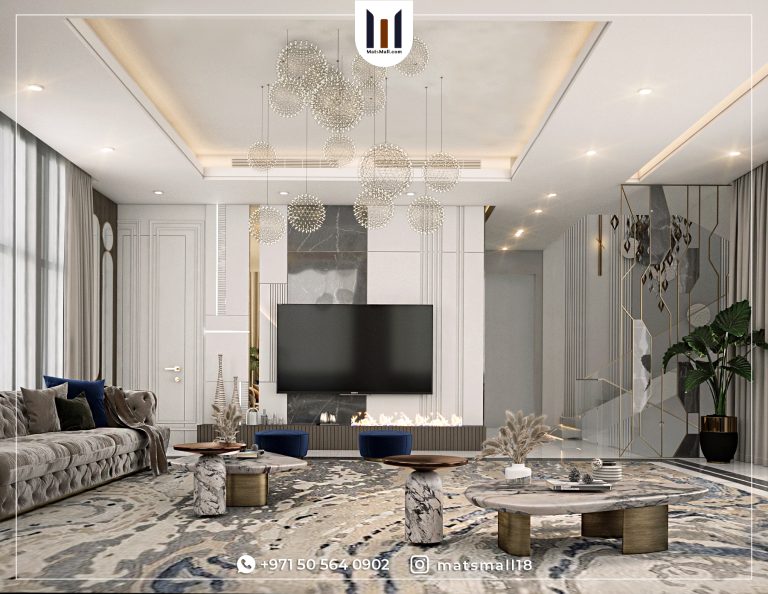 Open Living Room
Some people depend on designing an open living room, as it is a becoming solution for small homes, you can open your living room to another room to have a bigger space.
Ideas for open living room:
living room to the dining room.
living room to the kitchen.
living room to the majlis room.
Latest living room designs
MatsMall offers your a variety of living room ideas and home designs to meet your needs, budget, and style.
Living room decor – modern living room ideas
contemporary living room – large living room
MatsMall provides you with the latest ideas for your home renovation and furnishing.
request a design consultation by sending a WhatsApp message on +971 50 564 0902
Check these topics to answer all of your questions about interior designing and decoration for both residential projects or commercial: