In many homes, modern families tend to choose a contemporary dining room design to take a more casual appearance to gather for meals, whether it's dinner, breakfast, or lunch in the kitchen.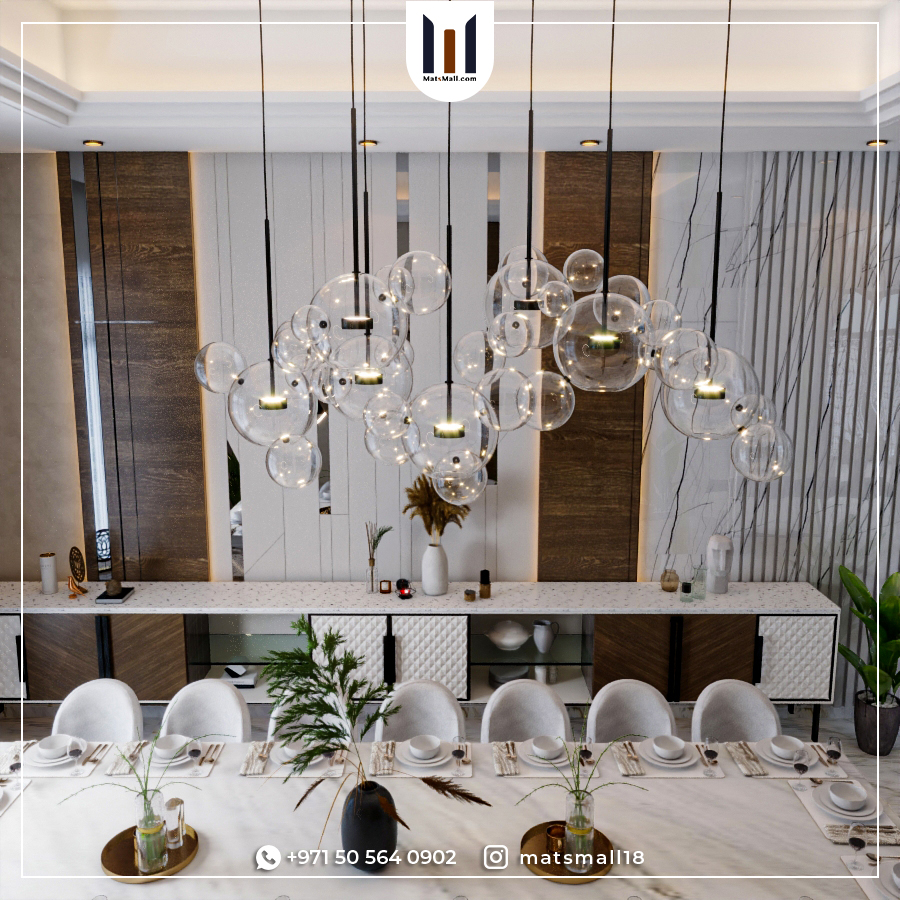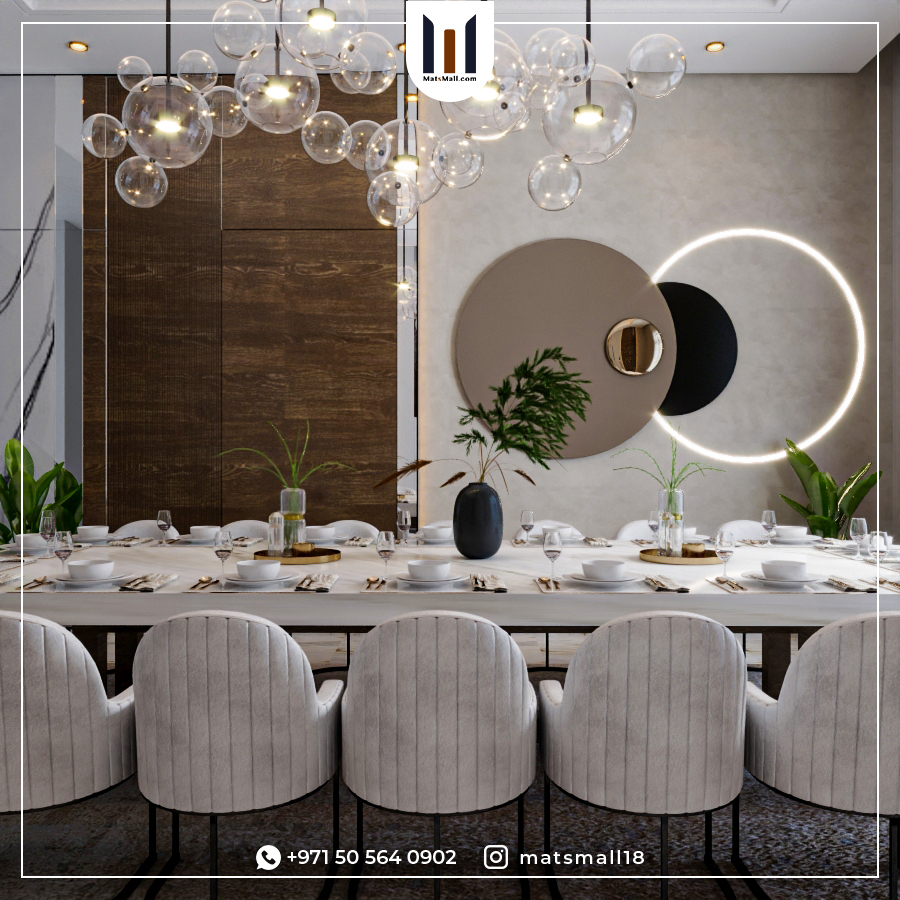 Dining Room Dimensions
Knowing your dining room dimensions is essential before deciding on the right table and chair designs. The interior designer will help you measure the accurate dimensions for your dining room and plan ideas that suit your dining room. The dimensions of ​​dining rooms may range from 3.60m x 4.20m to 4.20m x 4.80m.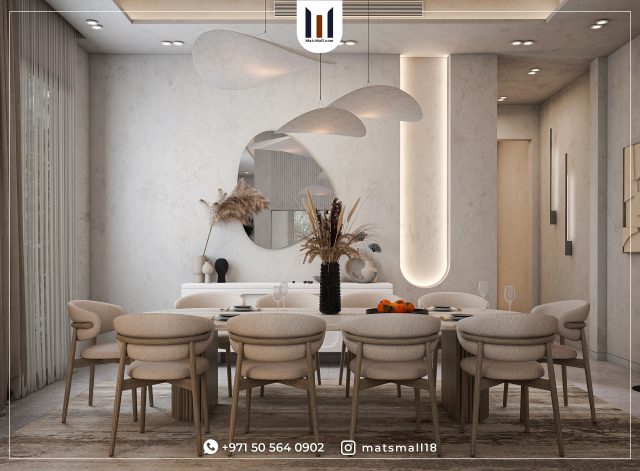 Dining Room Buffet
A Buffet is a piece of furniture that is usually used in the dining room for storage and serving food.
MataMall has Many buffet designs that help in getting modern dining rooms, such as:
Glass buffet designOpen buffet designWooden buffet designBuffet with a special mirrorTwo-part buffetIf you like modern decor, you can choose different decor styles, and MatsMall will design for you.
Kitchen and Dining Room Combo
Some people wish to have a larger dining room or a kitchen, so decide on opening the dining room to the kitchen, like the American Kitchen style.
The kitchen and Dining room combo will transform a small dining room into a bigger dining room. The open kitchen is most common in modern home styles as it's a suitable solution to gather family most of the time.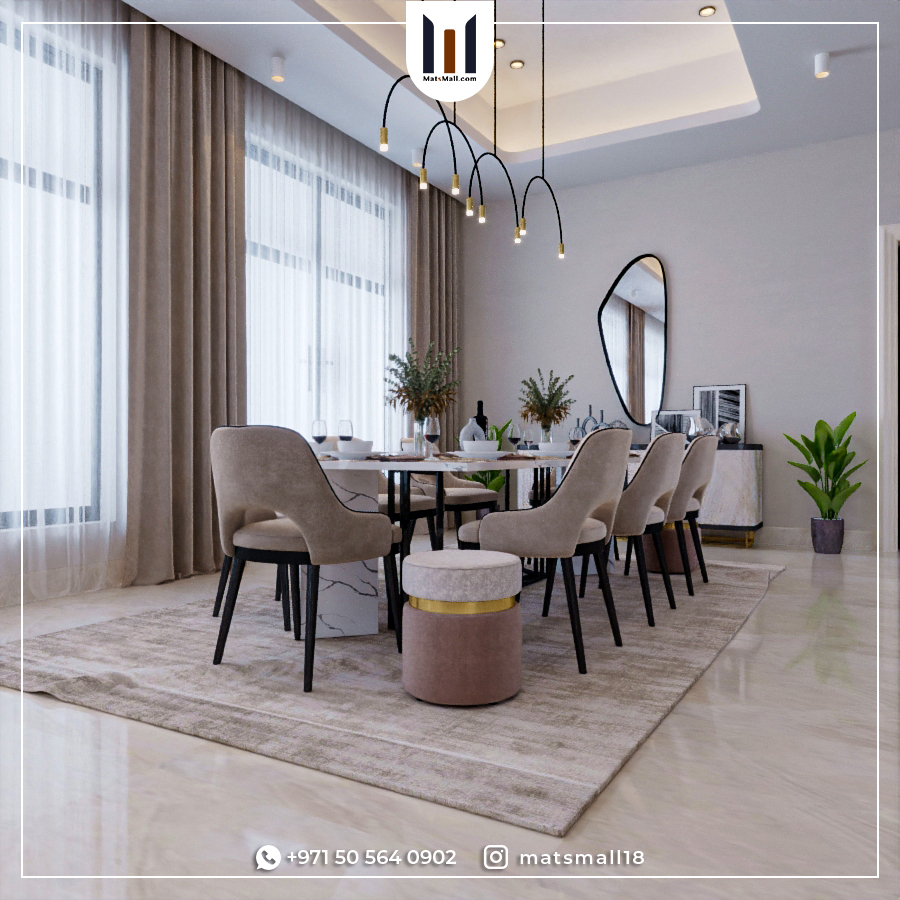 Choose a color scheme.
Go for small tables and sets.
Choose one style, Modern or Classic.
Black Dining Rooms
A black dining room might sound uncommon for some, but some may find the black color as a classic color with a classical touch to the dining room. The black color is a fashionable, bold, and unique choice; you can mix black with White, Gold, or Wood. The idea of ​​mixing two colors gives the dining room a modern look and feel.
Tips for using black color in your dining room
You can choose luxurious lighting in black colors, such as a black chandelier.
You can choose the black color for the dining chairs, the table, or even the buffet.
You can choose a black color for the wall decorating, such as simple pictures and elegant frames.
The Best Dining Room Design Company in Dubai
One of the best interior design companies in Dubai is MatsMall Interior Design; Here are some ideas of dining room designs by MatsMall: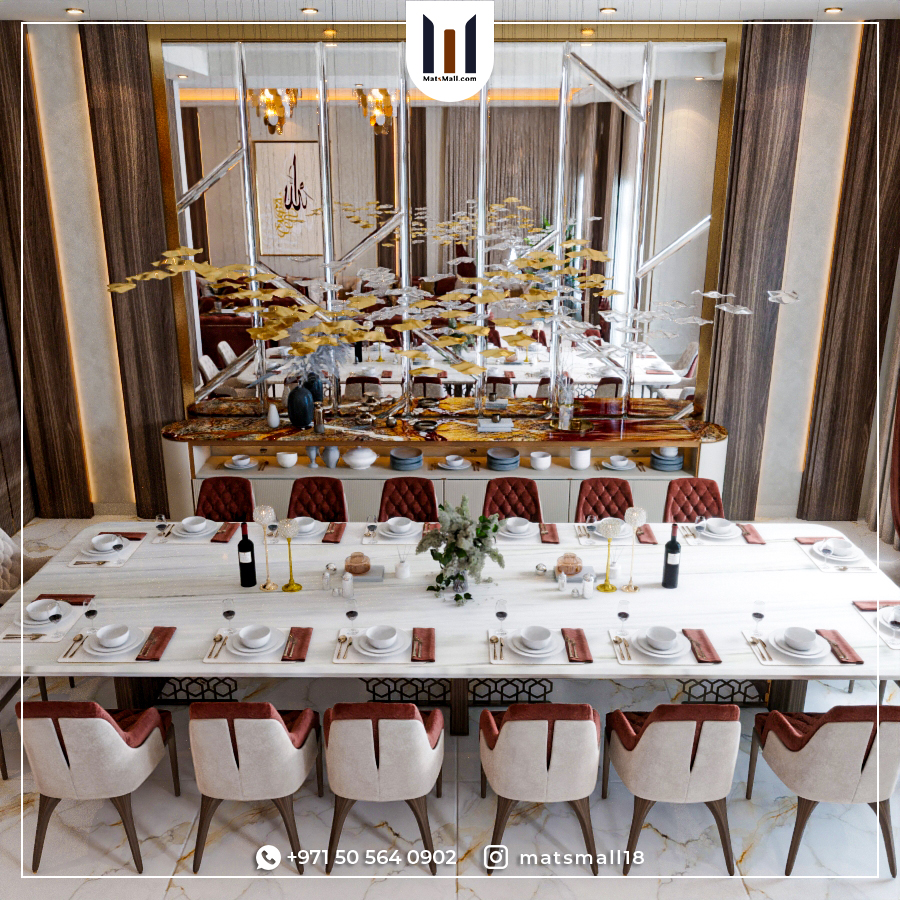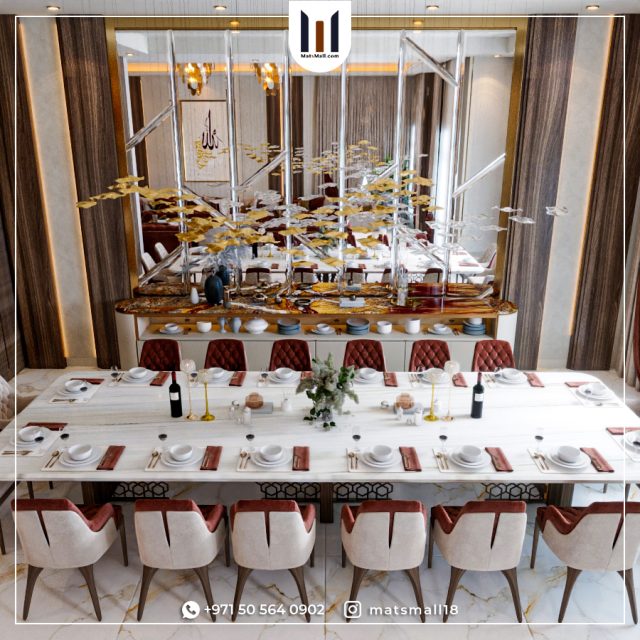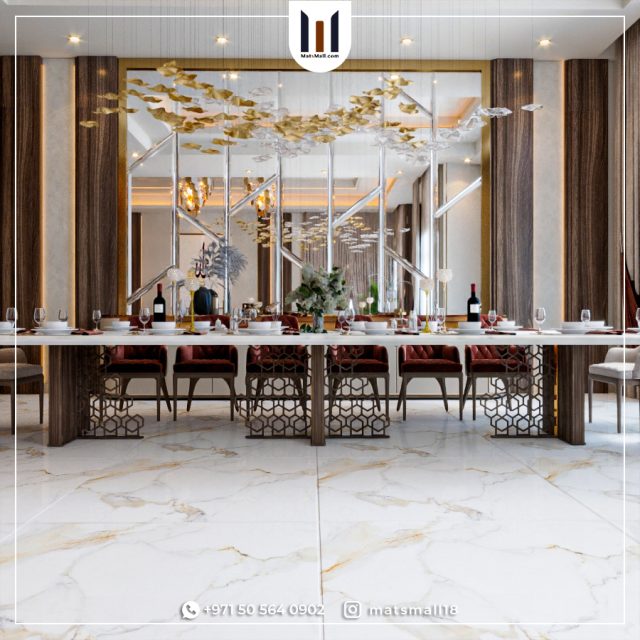 Dining Room Design Price in Dubai, Sharjah, in The UAE
The design of modern dining rooms depends on many factors such as space, materials, and decorations. So the price of designing dining rooms in Dubai varies according to the customer's desires and needs.
You can contact MatsMall to design the latest modern dining room for your house.
For designing offers, click here
Check this topic to answer some of your questions about interior designing and decoration for both residential projects or commercial: