Islamic style was not limited to mosques and Islamic buildings; it is now common in homes and villas, where it can be combined with other modern elements to create the best interior designs.
Islamic interior design
If you appreciate creativity and variety in interior design, MatsMall has the best Islamic-style décor and designs for your home.
Islamic majlis design
The Islamic style is based on revealing wood and typically consists of handcrafted items. In the field of decoration, handmade decor accessories are the most valuable.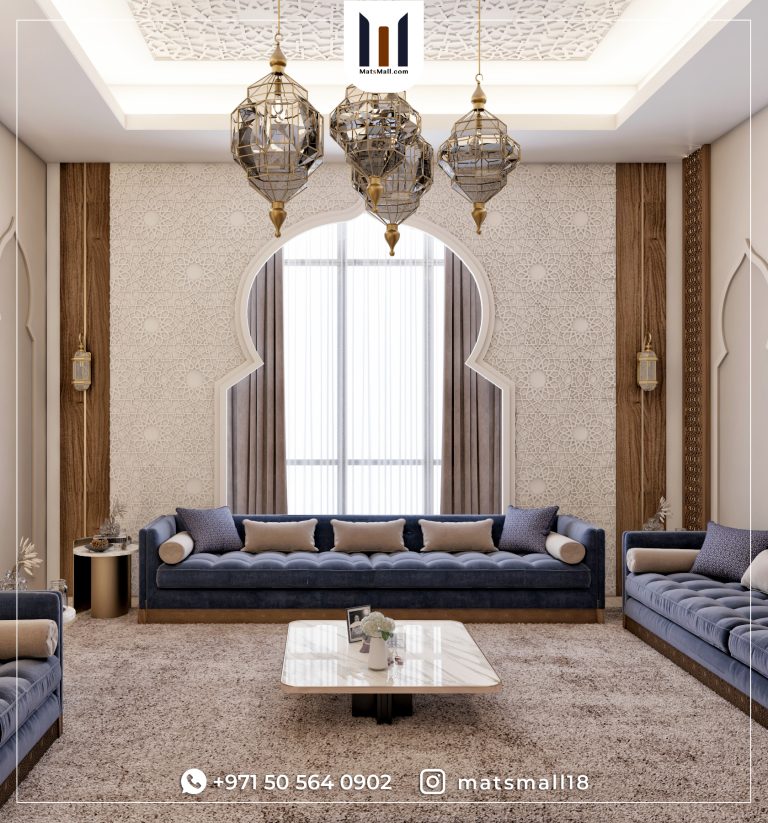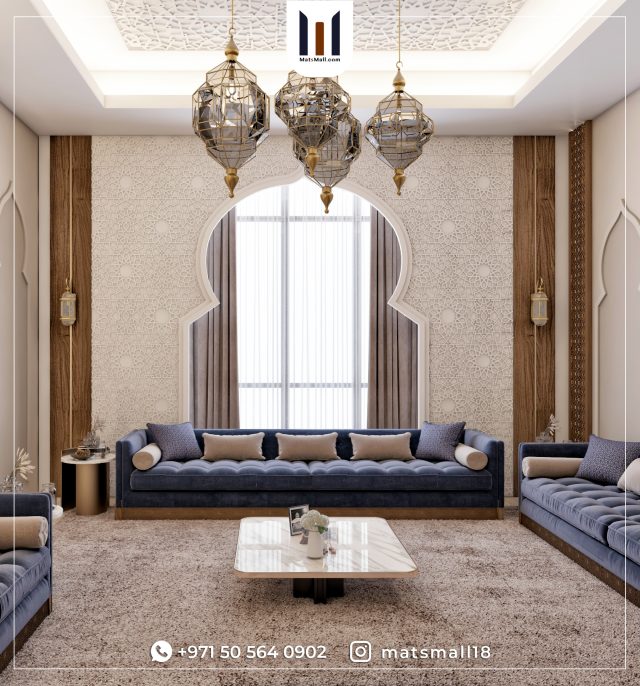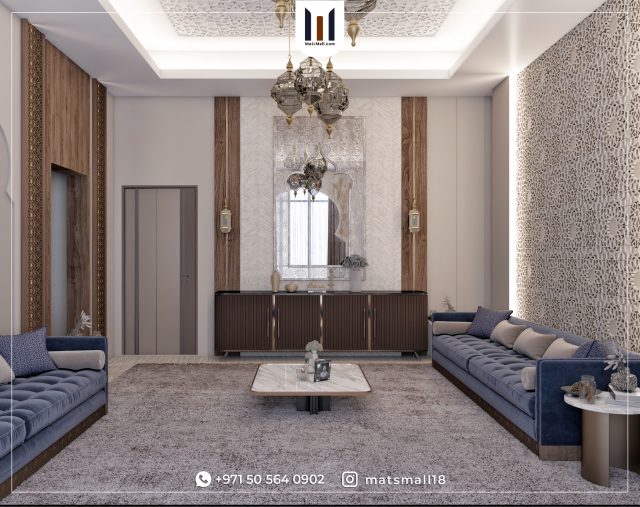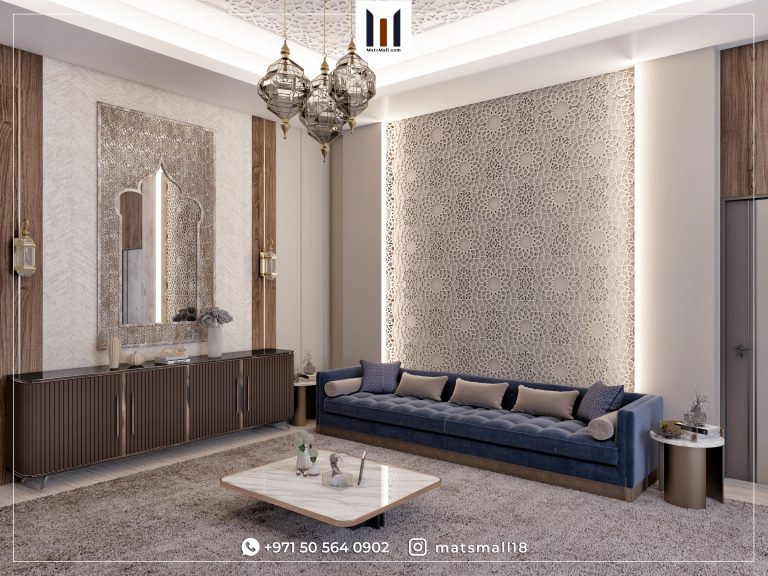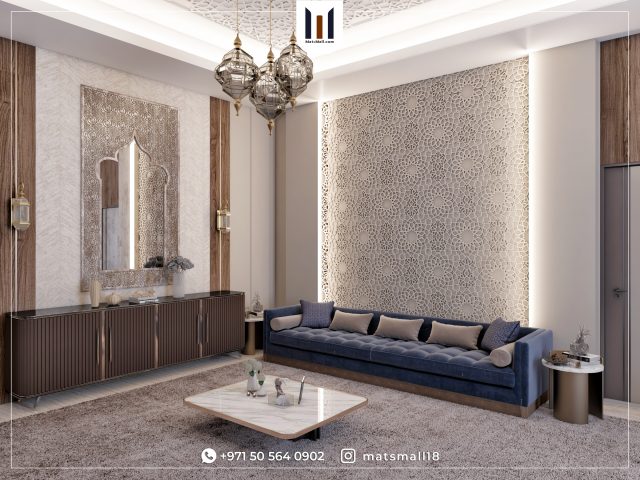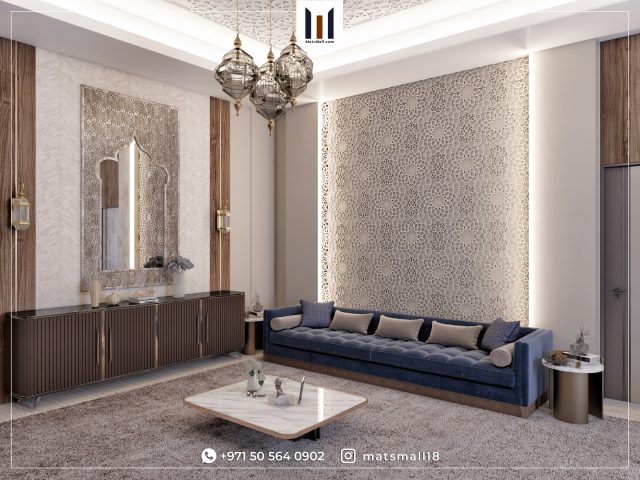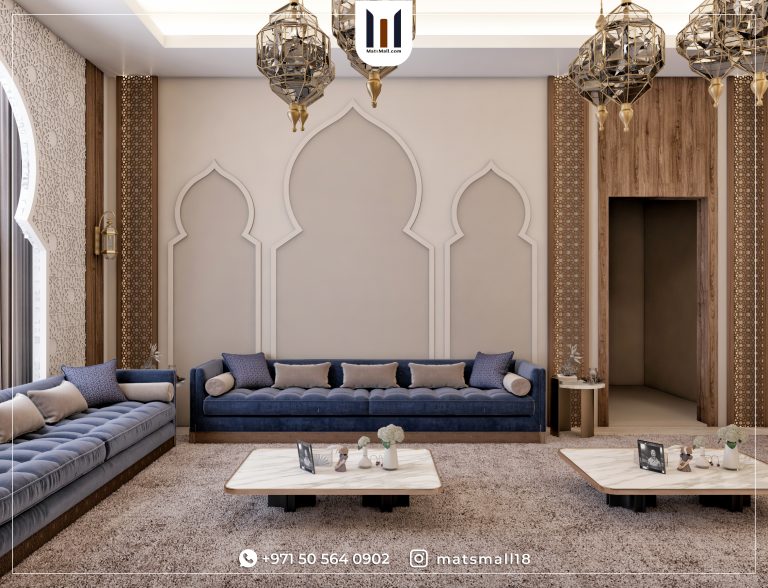 Colors used in designing a majlis in the Islamic style
Here are some good tips when it comes to selecting modern colors for the design of majlis in the style and style of Islam:
Blue:
The color blue is distinctive in Moroccan Islamic architecture, as it dominates the designs of the Majlis, with the selection of Arab furniture and decorations in color tones that go with it.
Green:
The green color represents Islamic style because it harmonizes with the blue and white colors and gives you an authentic Islamic character for modern Arab majlis.
Brown:
Brown is a luxurious color because it is one of the basic colors in all models. It is distinguished by warmth and sophistication, and it is used in the design of men's councils.
Red:
We always find that combining red and brown adds a bold, wonderful, and lively touch to men's gatherings.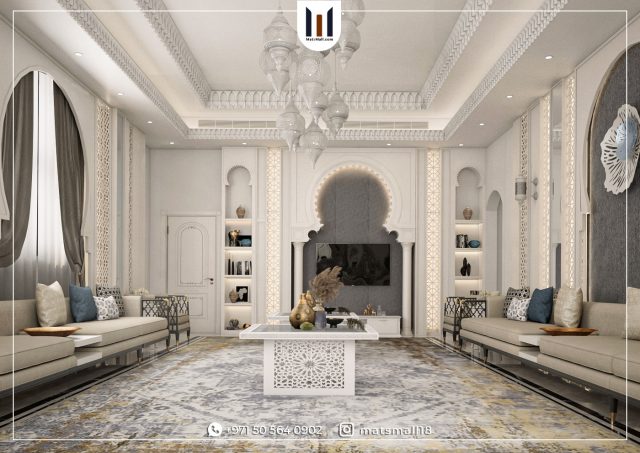 or
Check these topics to answer all of your questions about interior designing and decoration for both residential projects or commercial: