In Paris during the nineteenth century, poets and painters served as the inspiration for bohemian fashion. Bohemian fashion mixes cozy, daring, and trendy features. Various natural elements, as well as a wide variety of hues, patterns, and textures, are usually incorporated into the style.
Discover with us the benefits of bohemian furniture in interior design from Mats Mall's design professionals.
Bohemian furniture definition
Antiques are a defining feature of bohemian-style furniture. Boho furniture is typically built of wood or bamboo and is recognized for its simplicity and comfort. As a result, each piece of furniture becomes unique and has a unique tale to tell. This happens frequently when the furniture is constructed to the unique tastes of the homeowners.
A space can acquire a more laid-back and comfortable environment while yet preserving its own sense of cohesion by using boho furniture. Despite the fact that this fashion does not follow any particular rules.
Bohemian furniture characteristics
Bohemian furniture has various characteristics that set it apart from other homes decorated in the same style, including some of the following:
Different from other homes in design
It is simple and affordable to use.
Decorative objects and accessories can be used to show off your flair.
A setting that is less stressful and more relaxed
Why get bohemian furnishings?
Because it is unrestricted by a particular design aesthetic, the boho style is the preferred one for travelers and those who value freedom. The bohemian furniture in your home will no doubt get your attention of you if you enjoy all forms of art. Natural materials are used to make the cushions on bohemian furniture, which are also vibrant and happy. One of the best things about the bohemian aesthetic is that you don't have to sacrifice one exceptional item for another; instead, you may buy whatever you want and combine it in one space, much like a picture with many lovely elements.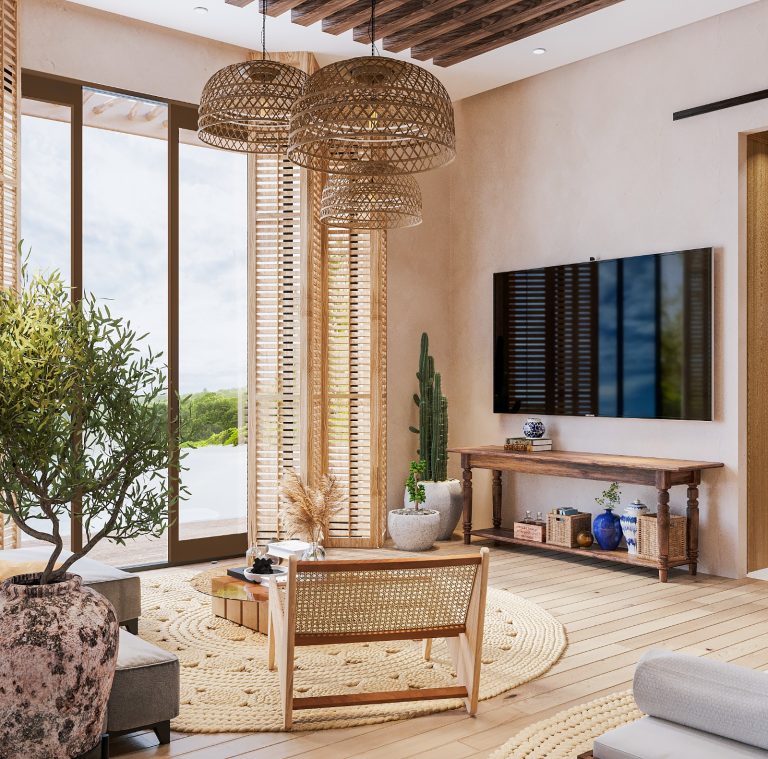 Bohemian-style decoration ideas
Do you want to create a bohemian-style space quickly? We gathered simple decorating ideas for the living room from Mats Mall's design professionals.
Wall baskets made of woven or wicker
Light-hanging wires
Floor bolsters
Comfortable dark orange sofa
Patterned pillow
Earthy hues like orange, brown, and green
Houseplants
Swaying bed
Wooden TV stand, an old rug
Objects made of natural wood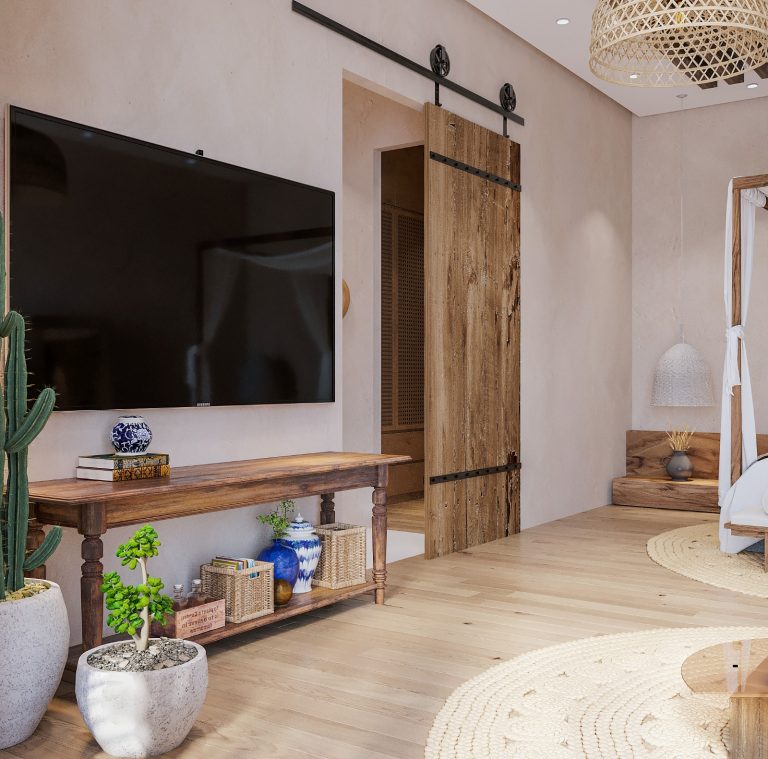 When you invest the previous steps into real life, you can now get a bohemian room; if the implementation is challenging, you can easily contact us.
Contact us on the business's WhatsApp number at +971505640902 to get bohemian designs in your home wherever you are.
Frequently asked questions about Bohemian style
Why should I choose bohemian furnishings?
Bohemian furniture is composed of natural materials to give you the comfort and calm you need at home if you enjoy art, travel, and freedom of design.