The dining room is one of the essential rooms in the house we must renovate it to suit the latest modern decorations and designs. MatsMall company designs the latest trendy dining room decor in Dubai.
Interior Design Services in Dubai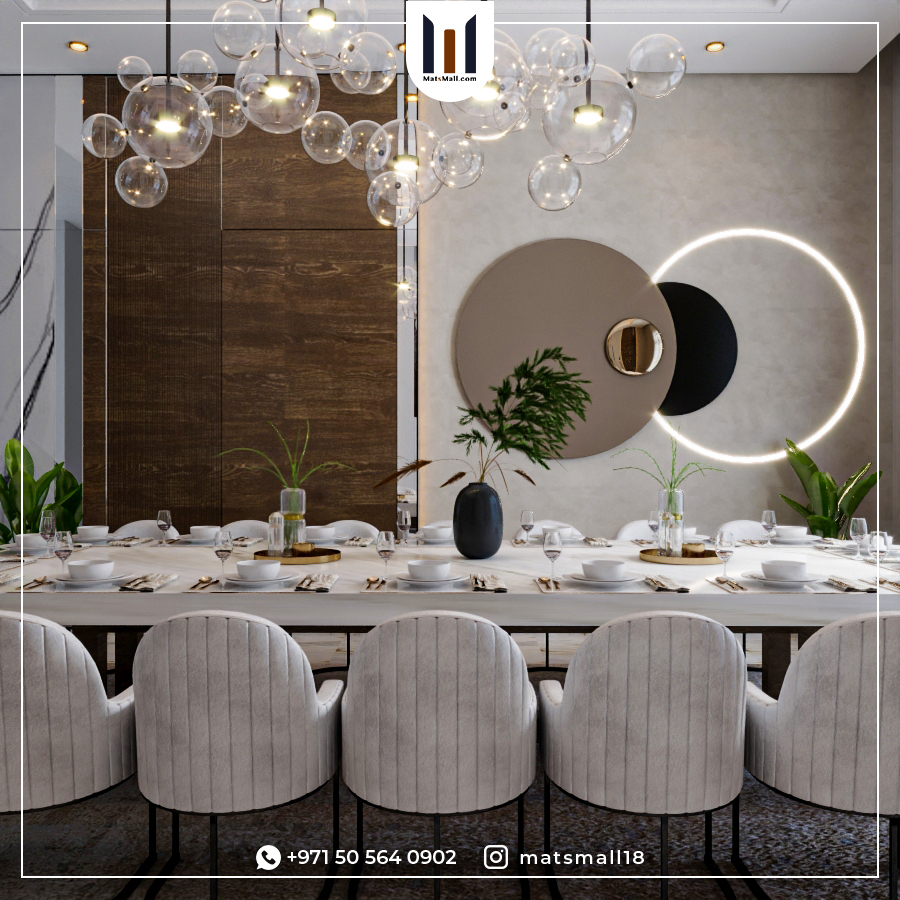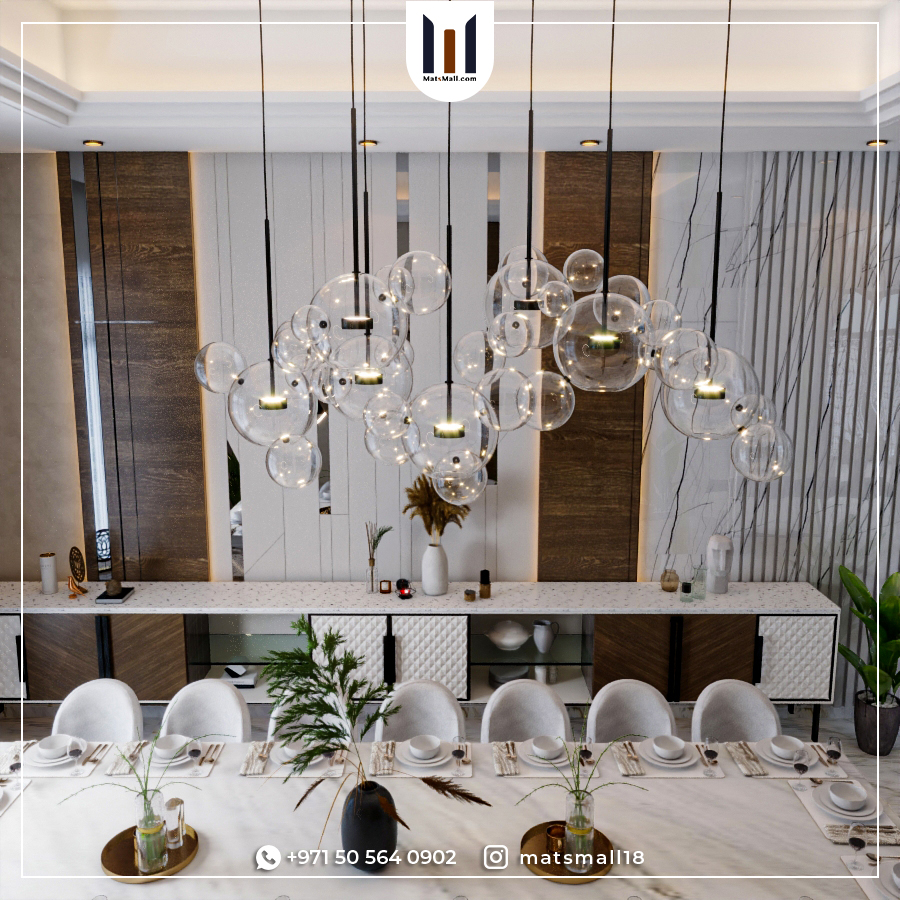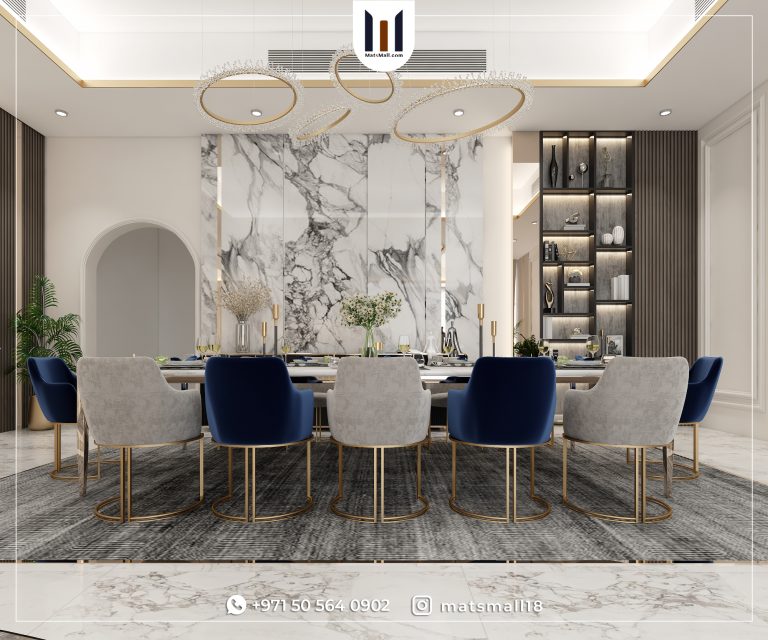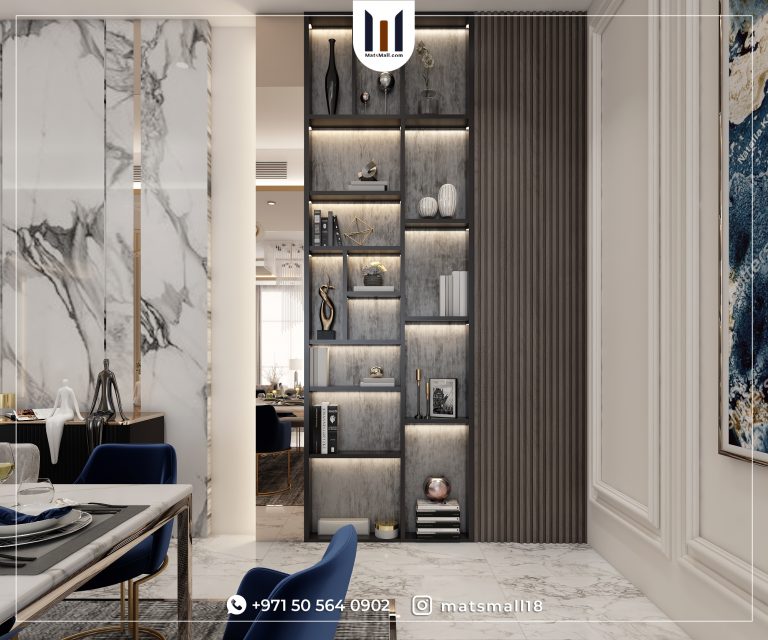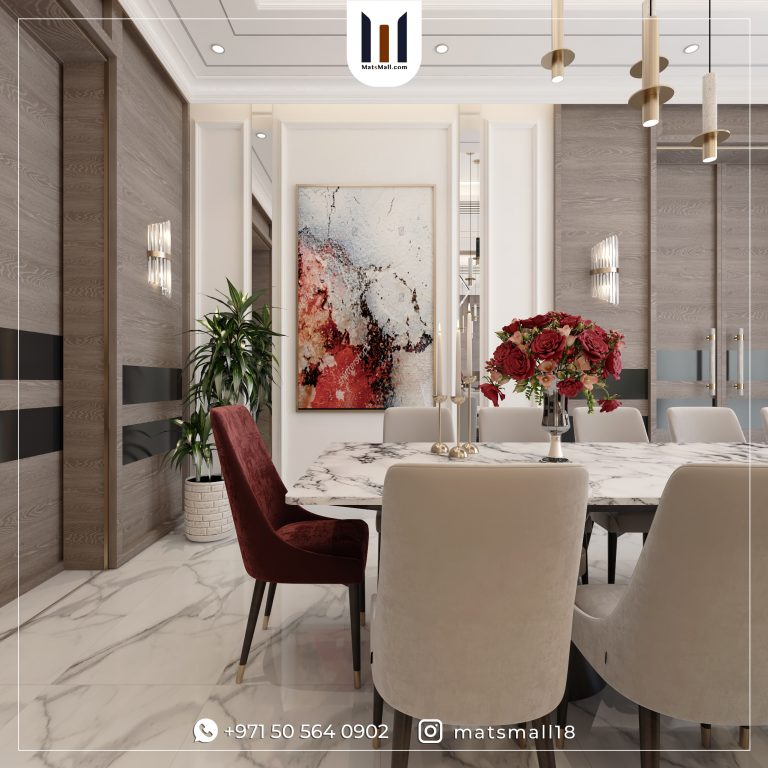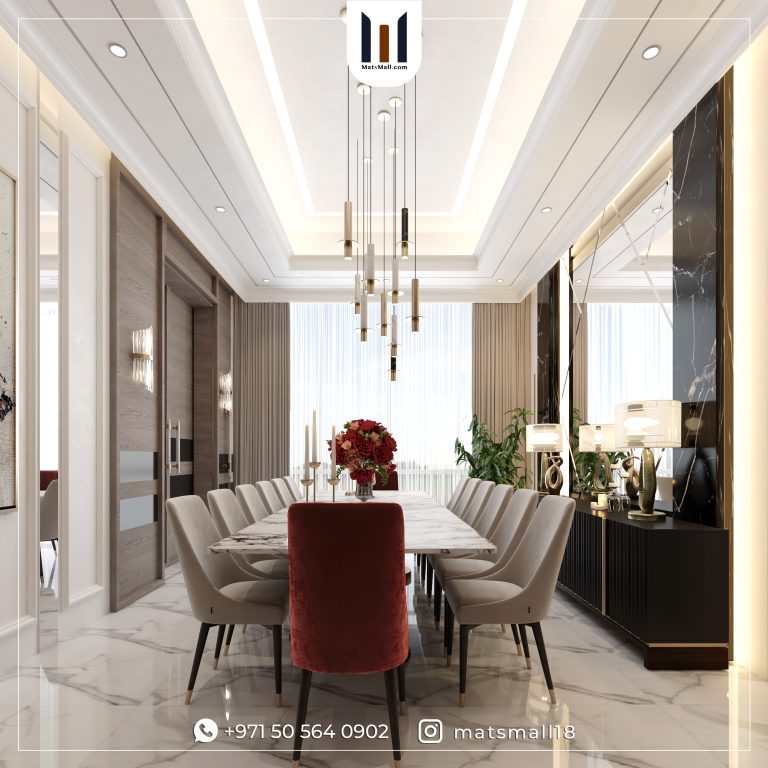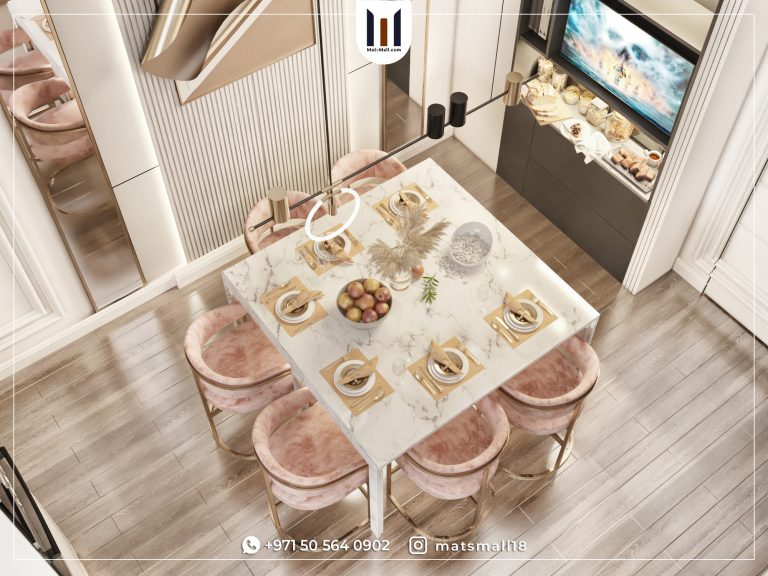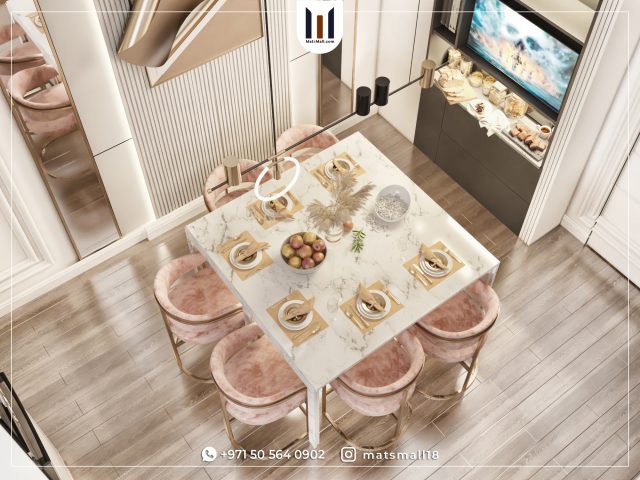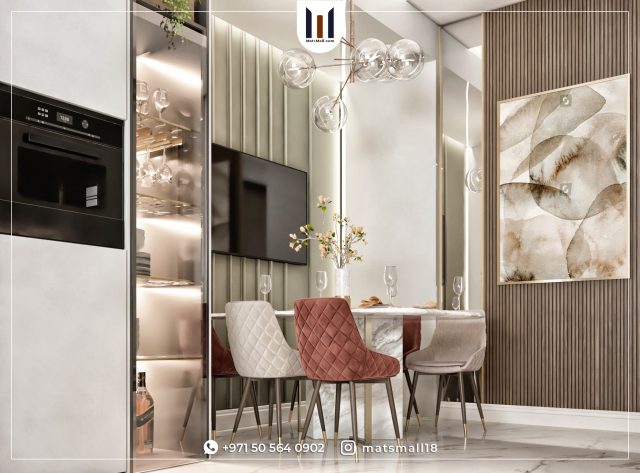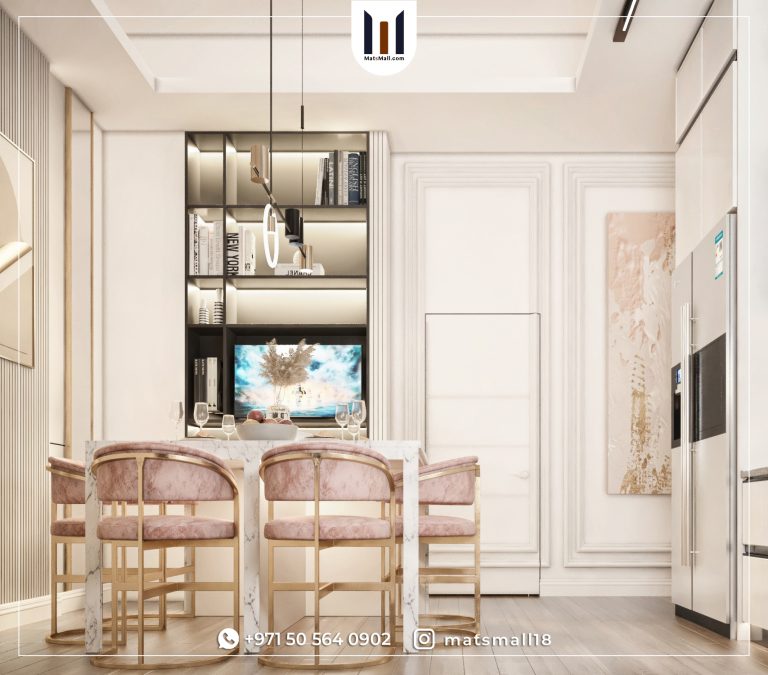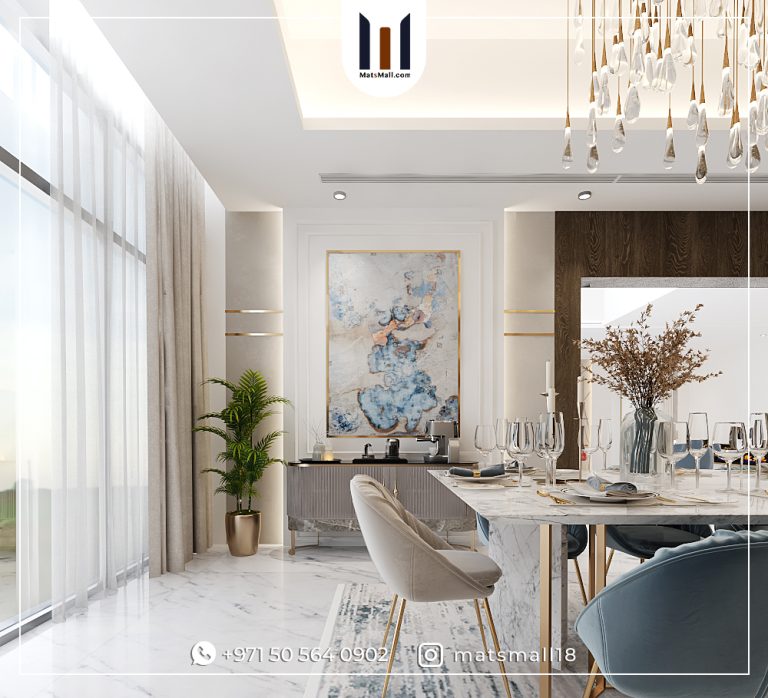 Dubai has the best interior design companies in the Arab world, Interior design services in Dubai are divided into:
What differentiates MatsMall from other firms is that MatsMall has designed many residential projects, which helped the company to be at the top of the list.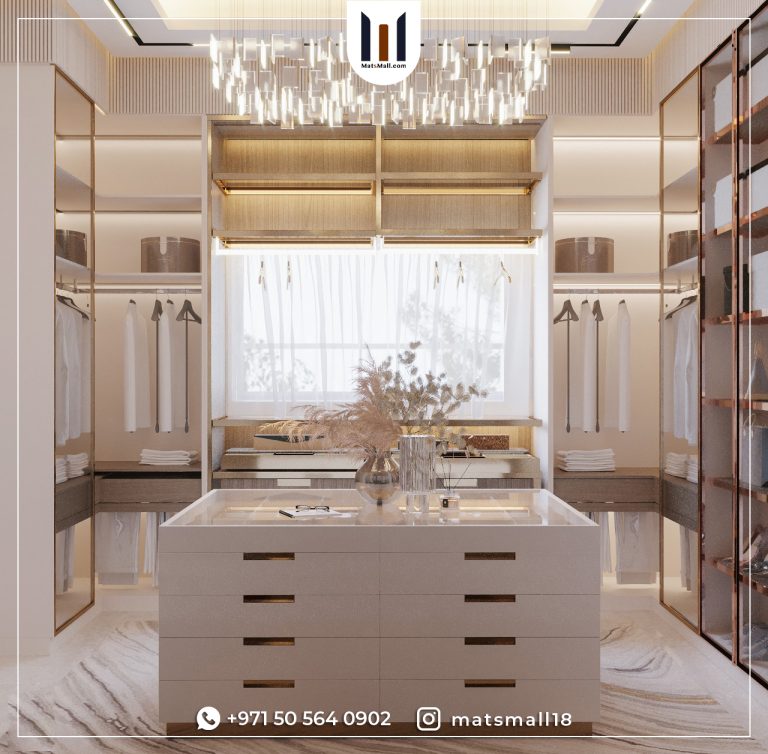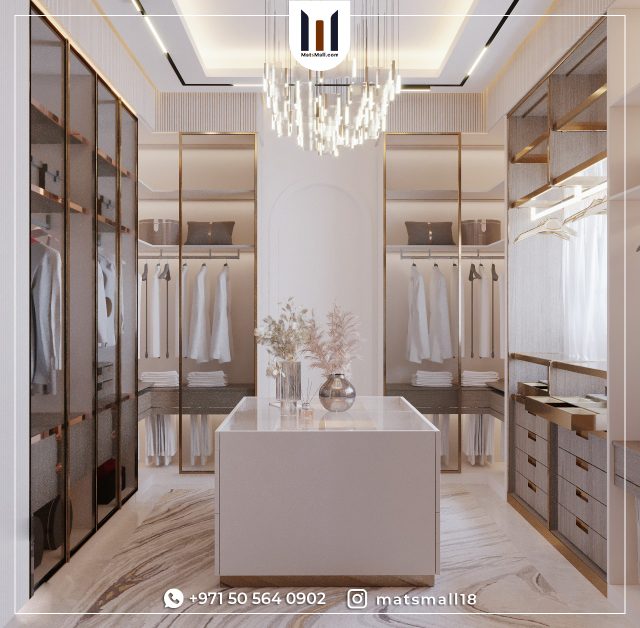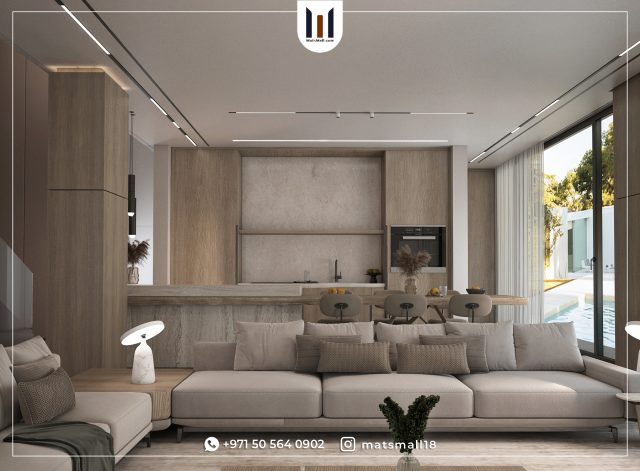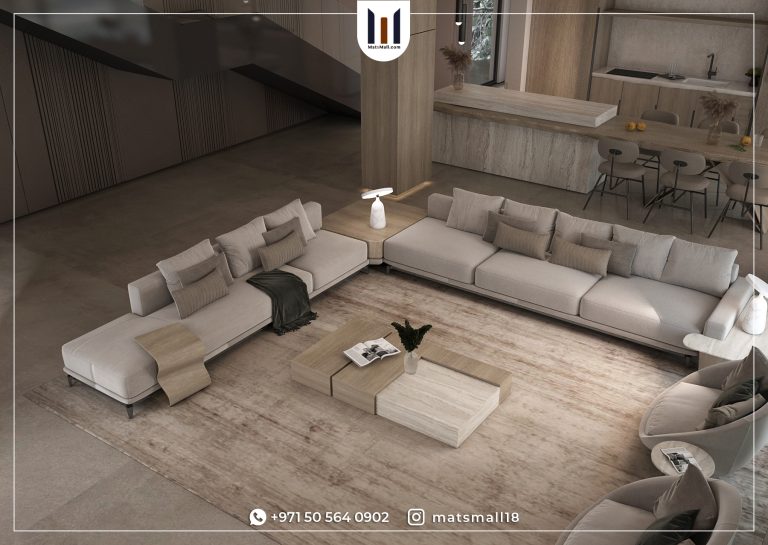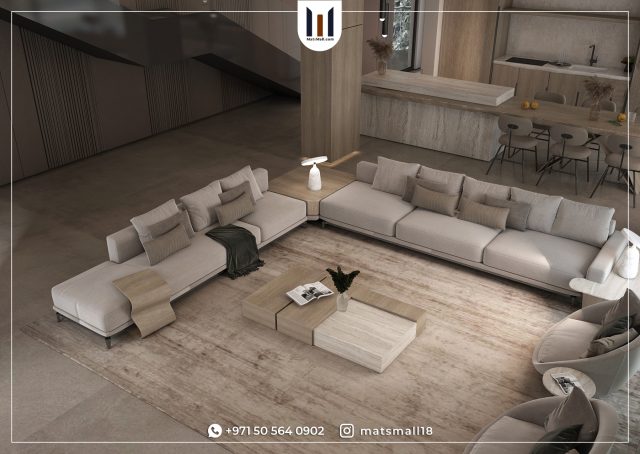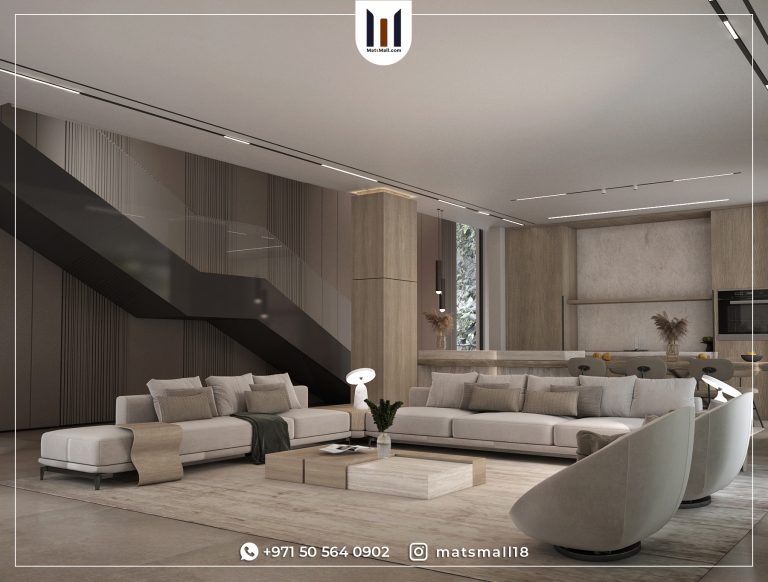 Design of Dining Rooms Open to The Hall
Homeowners want to use every space in the house properly, so most of them decide to open two rooms to each other to create more space.
Ideas of merging between rooms may differ. Since the dining rooms, hall, or living rooms are the most common place for family and friends to gather, an open layout of the two rooms may be a suitable solution where guests can walk freely in a larger space.
Modern Dining Room Decorations
People used to choose classic designs over modern designs until modern designs made a remarkable comeback to the interior design field, where people are choosing more practical furniture for their homes.
A key component of modern design is how minimalistic it is, meaning it's without fuss and free from clutter and trinkets.
formal dining room – luxury dining room -stylish dining room ideas
Small Dining Room Design
The idea of small rooms has changed among people recently, it has become more practical for people to choose modern small rooms with contemporary and smart designs to make good use of the spaces.
Here are some tips for making the most of your small dining room:
Choose a round table
Choose a light color for the wall
Choose shelves instead of a buffet
Choose a seat instead of chairs
Choose a mirror to expand the space
Best Dining Room Designs
Luxurious classic dining room furniture in the spacious spaces adds a rich touch and a completely upscale look to the dining room.
Here is some different dining room inspiration from MatsMall.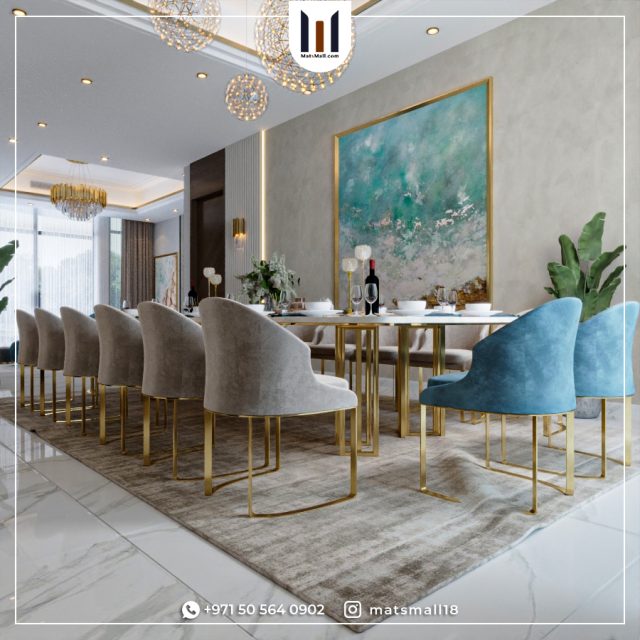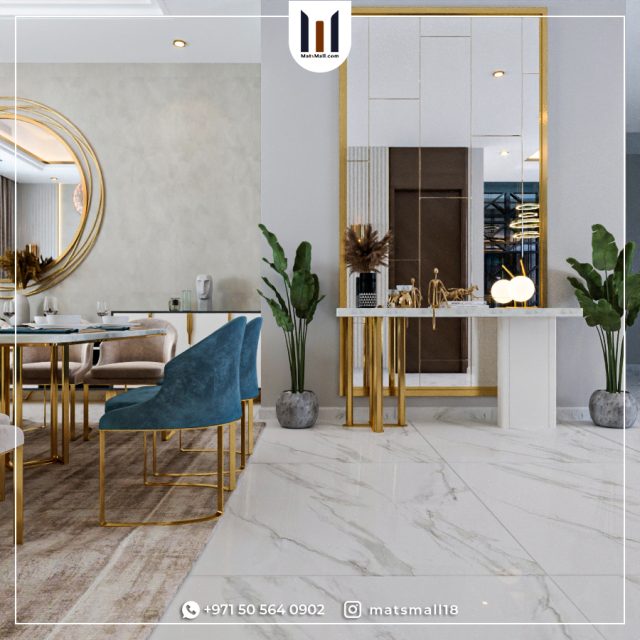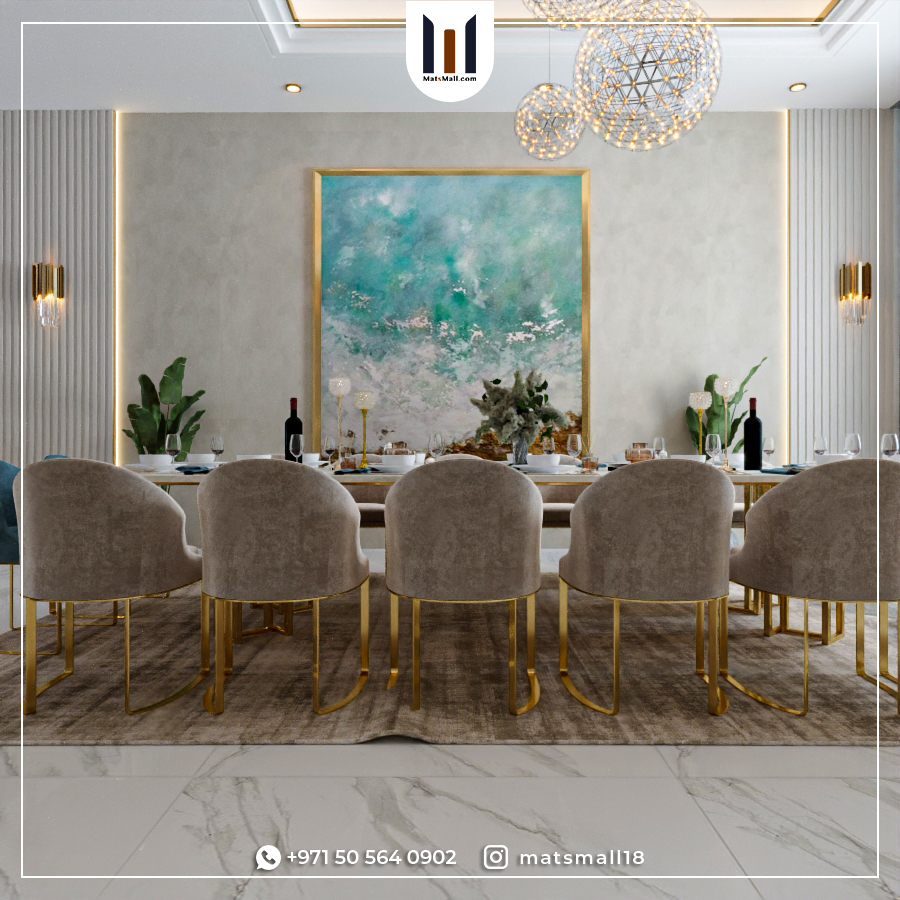 dining room ideas – dining room design ideas – dining table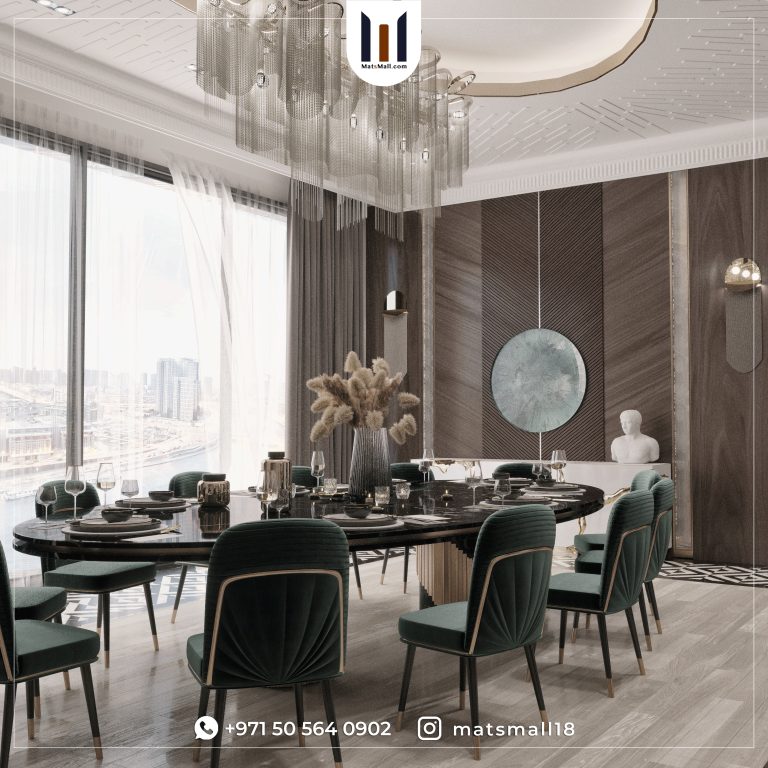 dining room decorating – stylish dining room – room decorating ideas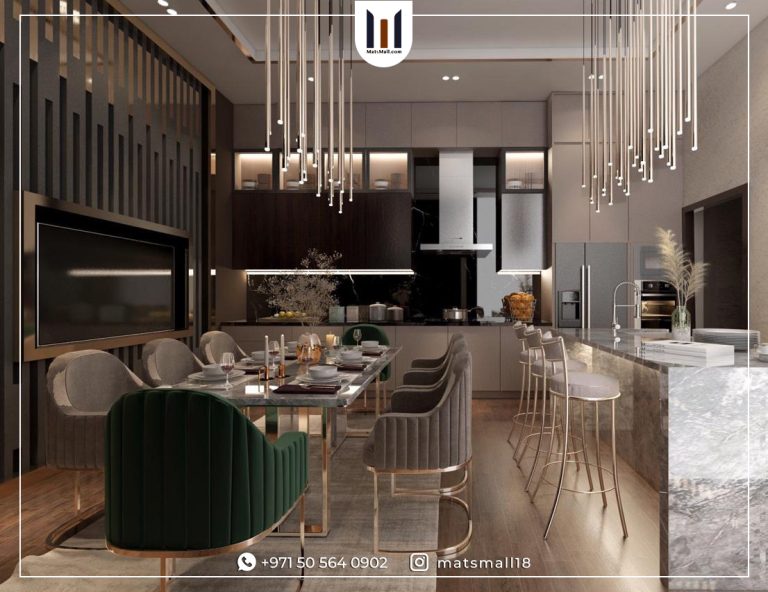 beautiful dining room – dining room decorating ideas – dining space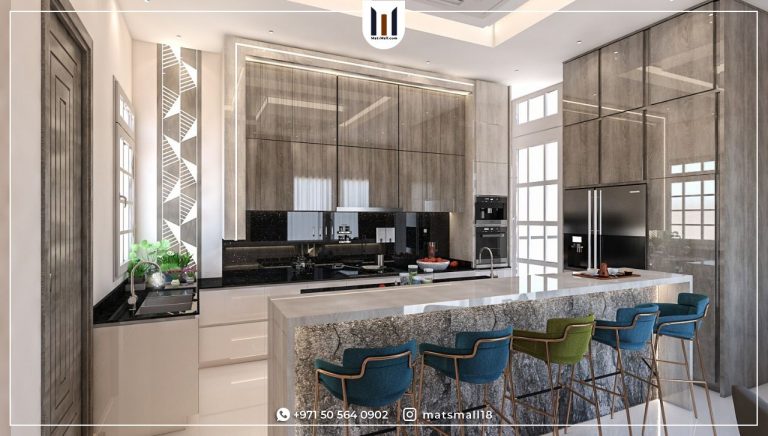 room interior design – dining area – dining room interior
Glass Dining Room Designs
Do you prefer glass or wood for your dining room?
Glass tables are more suitable for modern rooms, as they are flexible and light and fit all styles. The glass table is made of hard, unscratchable glass, so don't worry about breakage or scratching.
The glass dining room also helps to expand the space of the dining room or the apartment in general, and it is easy to clean.
If you are looking for designs for dining rooms, contact the of MatsMall Interior Design Company in Dubai.
You can contact us at +971588379190
Check this topic to answer some of your questions about interior designing and decoration for both residential projects or commercial: