Mirrors serve as a central focal point in any room. The best thing about mirror decoration is that it is not limited to any space or room, as it can be decorated in any room such as a bedroom, living room, entrance, etc.
Round mirrors are one of the most popular shapes in mirror manufacturing because they suit all rooms and come in modern and classic designs to suit all tastes.
Discover the best places to put round mirrors in your home from the decor experts at Mats Mall, the first Arab company dedicated to decorating and interior design online in all countries.
Mirrors with decorative elements
To create harmony between the decor, pieces of furniture, and antiques, your mirror should match the decor of the room in which it will be placed. If your living room decor is modern, you should choose round mirrors with or without a frame.
If your home has a classic design, you should choose a mirror with silver or gold-plated accents to match the classic decor.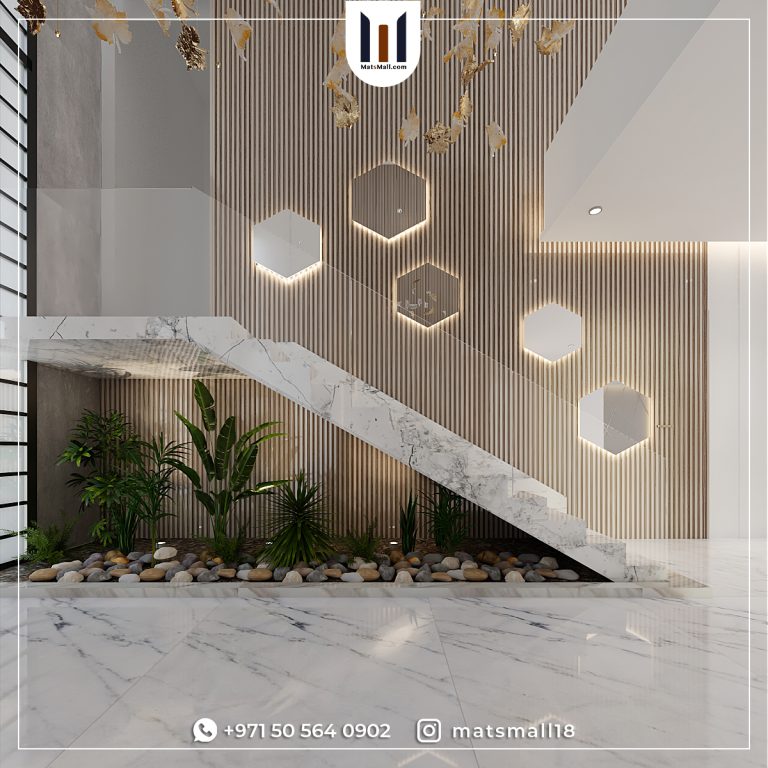 The best place to hang a round mirror
Mats Mall's decor experts recommend the following locations for rounded mirrors in the home:
At the front door
It is a convenient location for a round mirror to be placed before leaving the house.
Directly in front of the window
Placing the mirror in front of the window makes the room appear larger and lighter because the mirrors reflect both the outside light and the landscape.
The Bedroom
To enjoy more privacy in your bedroom, avoid placing the mirror in a location that reflects the interior of the room outward.
The living room
However, do not place the mirror so that it reflects large pieces of furniture, as this will make you feel narrow and small in space.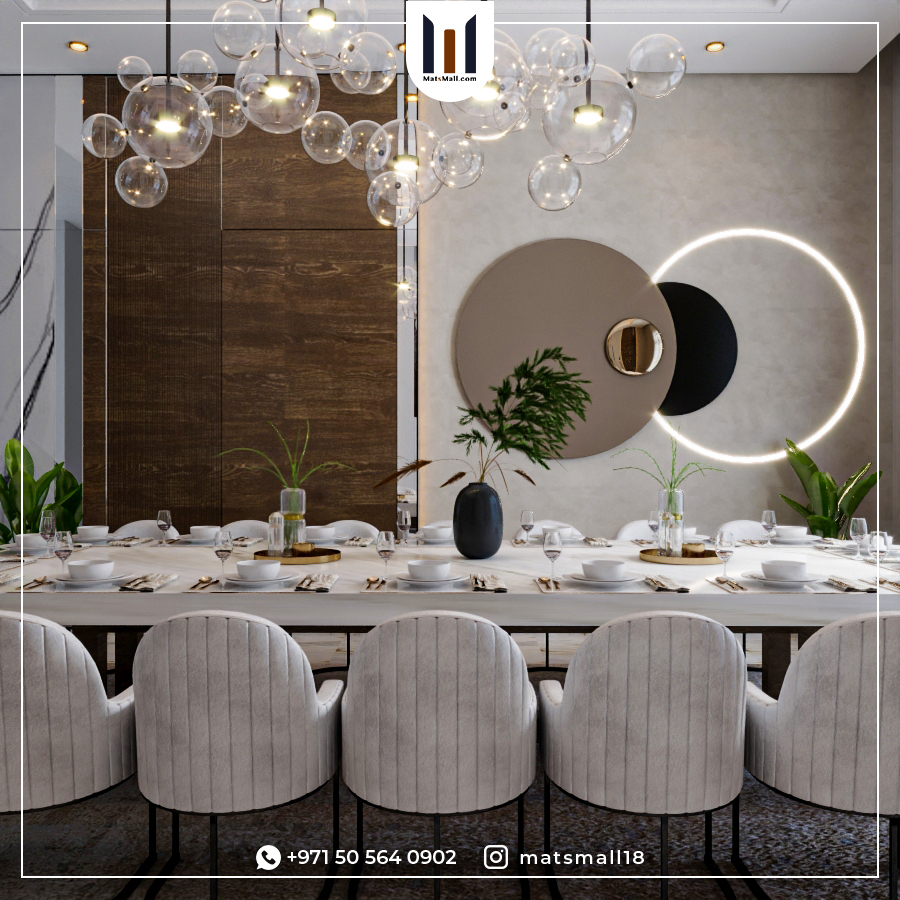 Different Mirror Sizes
Mirrors come in a variety of shapes and sizes, making them an excellent choice for renovating rooms or adding a simple, low-cost touch to home decor. You can use round mirrors of various sizes, and more than small round mirrors can be used to create a modern and elegant decorative look.
Alternatively, a tall square mirror in the dressing room can help you choose clothes before leaving the house.
Mirrors vary in shape and size, so you must choose and specify your mirror requirements and determine the rooms where you want to place the mirrors.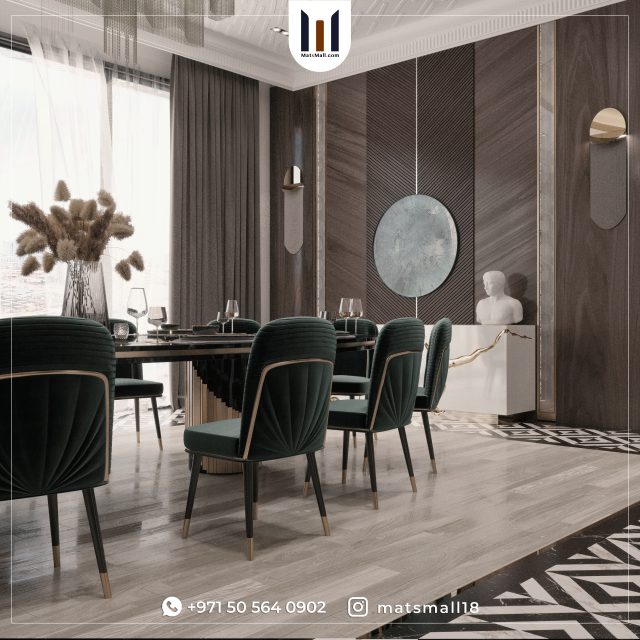 Places where you can place a mirror at your home
You can take advantage of mirrors in many rooms of the house, as they are an aesthetic element and have an essential function in seeing and reflecting things, such as:
The bedroom.

Living room 

The bathroom

Dressing room

The kitchen

The entrance to the house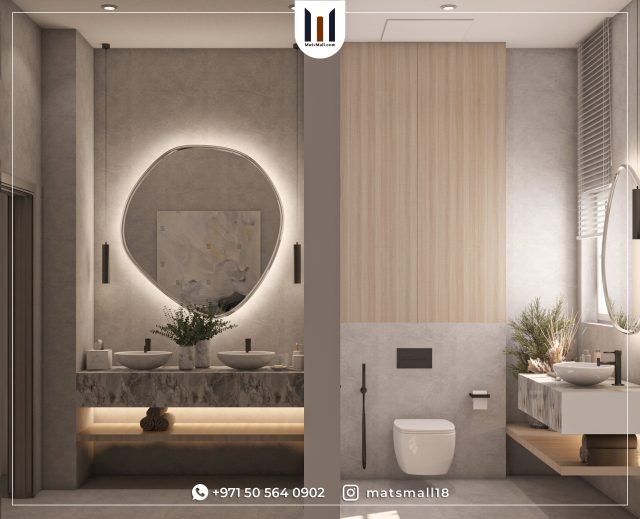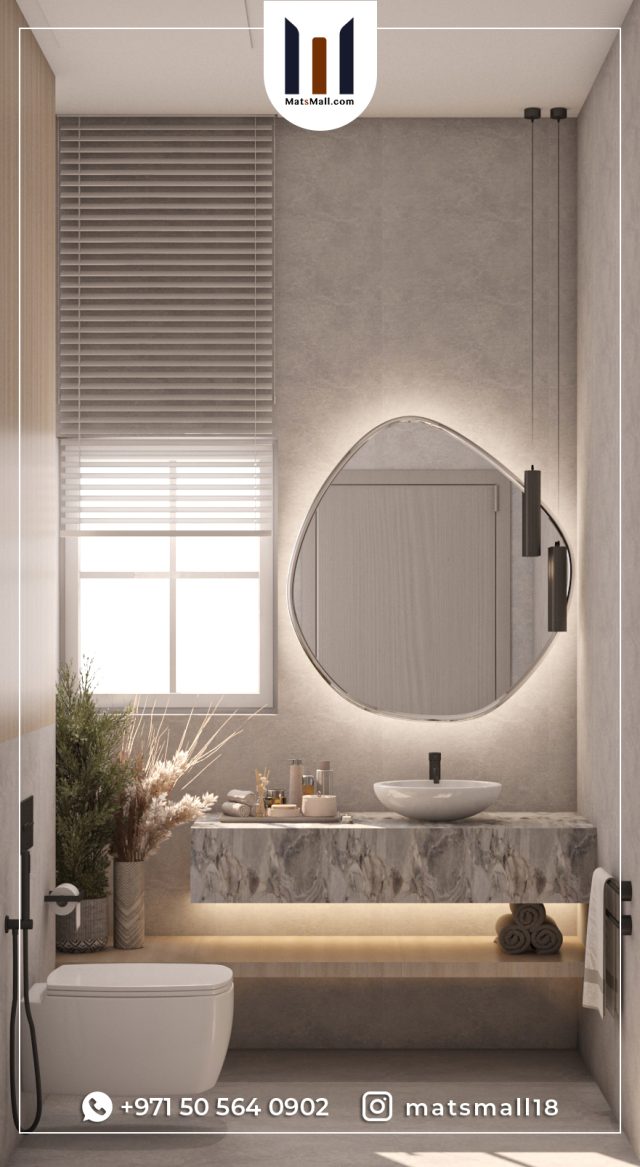 Mirror Lighting
You can light up your home mirrors with
small LED bulbs are hidden behind the mirror.

Side lamps on the wall

Lighting strip on top of mirrors
The shapes and designs of mirrors vary, but most people prefer round mirrors. MatsMall engineers offer you the best mirror designs in all styles to suit your high taste.
Get a free consultation when you contact the company's WhatsApp number: +971505640902.

Frequently Asked Questions
Are round mirrors out of style?
Round mirrors are the most flexible and never go out of style. There are plenty of round mirrors out there that will add visual flair to your home, whether they're hanging in an entryway, bedroom, or living room, from mid-century modern to minimalist to industrial and beyond.
How big of a circle mirror should I get?
If you want your mirror to blend into the background, choose one that is extra large so that its function is to make your space appear larger. Choose a frameless mirror to avoid drawing attention to it.
Why are round mirrors better?
With its rounded edges, a round mirror can increase the cool, natural light in your space while also adding warmth.