The best way to create an amazing look with modern railing design is to choose the right materials, colors, and finishes for your home's style. You can also experiment with different shapes and patterns to create a unique and eye-catching look, in this article we will discuss all details and the material selection, safety and building codes also.
How to create an amazing look with modern railing design: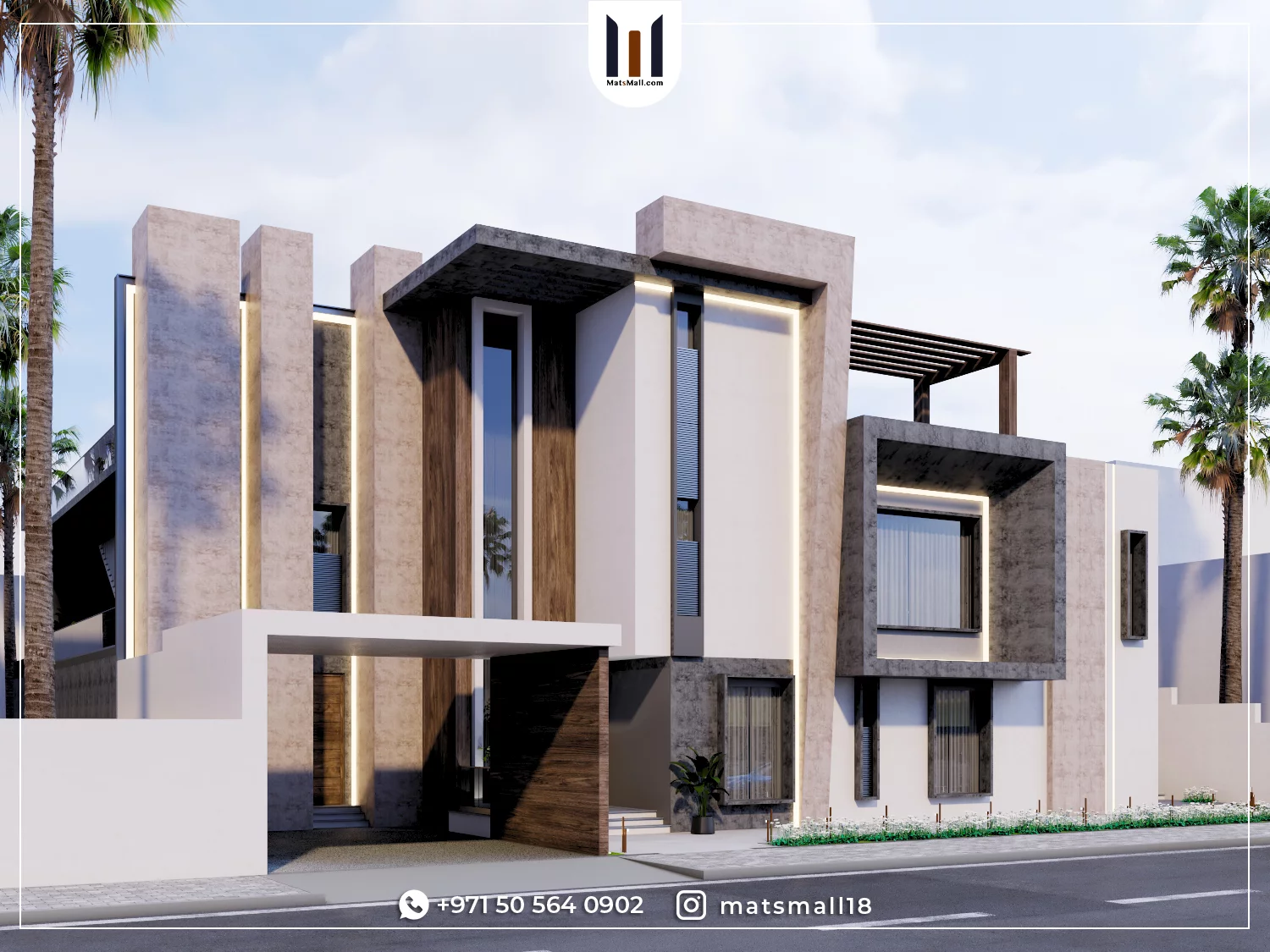 The first thing is to use contrasting materials, this can help to create a visually interesting look. For example, you could use a glass railing with metal balusters or a wood railing with concrete posts.
The second thing is to use different colors, like adding visual interest and depth to the space. For example, you can use a neutral color for the railing and then add pops of color with the balusters or posts.
The third thing Use patterns. This can help to add visual interest and create a unique look. For example, you could use a patterned glass railing or a railing with carved balusters.
The fourth this is to be creative, because there are no rules when it comes to modern railing design. Get creative and experiment with different ideas to create a look that you love.
I hope this helps!
Read More: Ideas to create indoor landscape partition
Your guide to create a modern railing design:
Determine the overall style you want to achieve. Modern railing designs often feature clean lines, simplicity, and a minimalist aesthetic.
Consider whether you prefer horizontal or vertical lines, geometric shapes, or a combination of both.
Choose the right materials for your modern railing design. Common materials for modern exteriors include stainless steel, glass, aluminum, and wrought iron, that is because each material has its own unique characteristics and can contribute to the desired modern look.
Ensure that your railing design adheres to local building codes and safety standards. Check the specific regulations for your area regarding height, spacing between railings, and other safety requirements.
Add visual interest, because modern railing designs can incorporate elements, this can be achieved through unique patterns, textures, or variations in materials. Like using frosted or textured glass panels, combining different metal finishes, or integrating wood accents can enhance the visual appeal.
If your exterior has scenic views or abundant natural light, design the railing to maximize these features. Consider using glass panels or cable railings that provide unobstructed views while maintaining safety. These options allow light to pass through, creating an open and airy ambiance.
Determine the desired level of privacy for your exterior space. Depending on the location and purpose of the railing, you may opt for more solid components or incorporate privacy screens. You can also prioritize openness and transparency by using minimalist designs with minimal obstructions.
Consider incorporating lighting elements into your modern railing design. LED strip lights, recessed lighting, or illuminated handrails can add a sleek and contemporary touch while providing enhanced visibility and safety during nighttime.
Select materials that are durable, weather-resistant, and require minimal maintenance. This ensures that your modern railing design remains in good condition over time and retains its sleek appearance.
If you're unsure about the design or installation process, consult with MatsMall professionals because we have very professional architects, designers, or contractors who specialize in modern exterior railing designs. We can offer expert advice, to create detailed plans, and ensure that your design meets safety requirements.
Read more: How many types of interior design are there
What are the most popular modern railing designs for exteriors: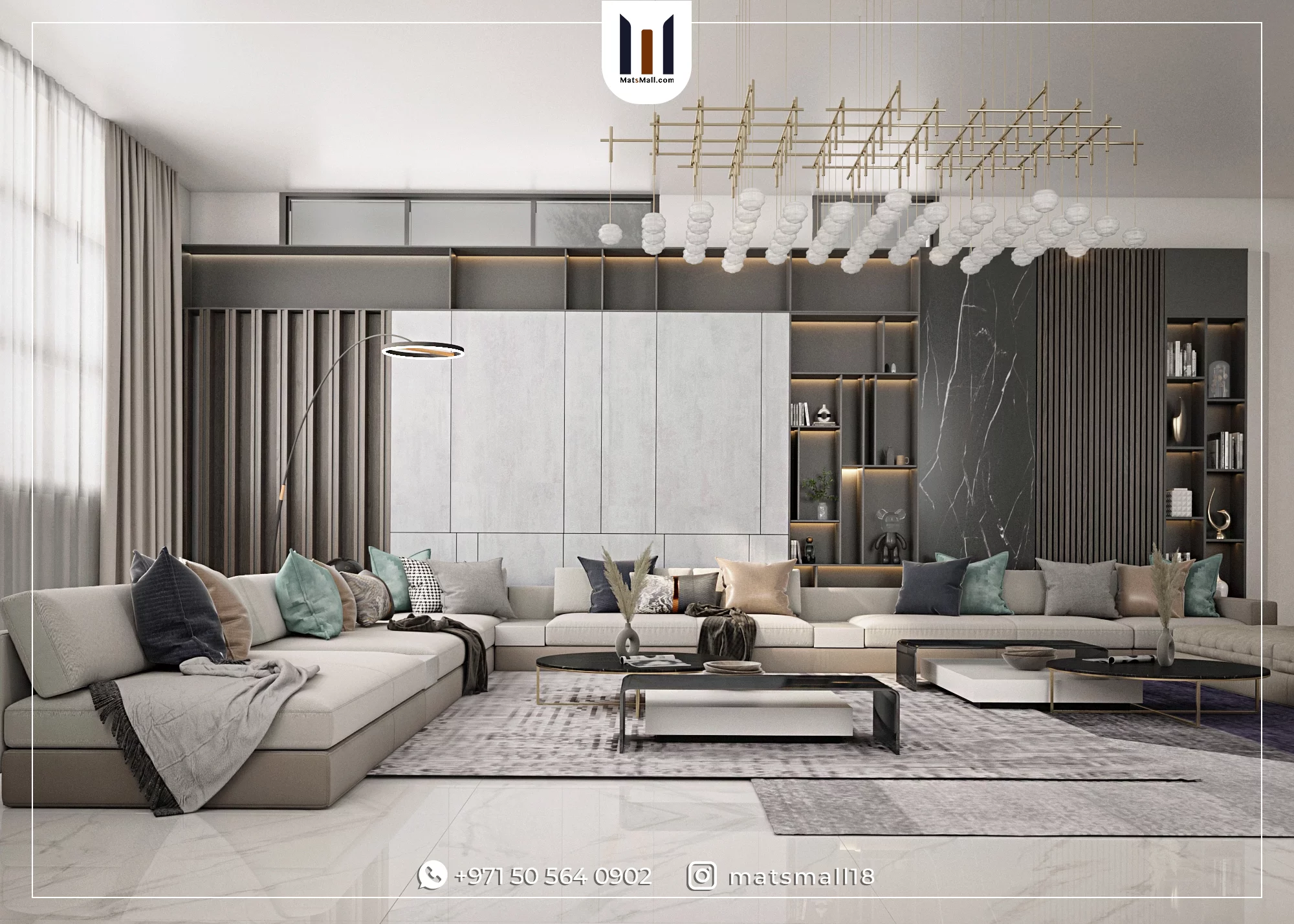 The most important thing you have to know is the best type of railing for your home will depend on your personal preferences or your style, the style of your home, and your budget also! The following paragraph will help you to know types and the most popular designs.
The popular choice for modern homes are Glass railings because they offer a sleek and minimalist look. They can be made of tempered glass or laminated glass, and they can be clear, tinted, or patterned.
Another popular choice for modern homes are Metal railings because they can be made of stainless steel, aluminum, or wrought iron, and they can be finished in a variety of colors and finishes.
Wood railings can also be used in modern homes, but they are typically used in more traditional or rustic styles. Wood railings can be made of a variety of woods, such as cedar, redwood, or mahogany.
The newer trend in modern railing design are Cable railings because they are made of cables that are held in place by posts. Cable railings offer a minimalist and contemporary look.
Concrete railings are a durable and long-lasting option for modern homes. They can be cast in a variety of shapes and sizes, and they can be finished in a variety of colors.
At MatsMall we will help you because we have the best interior and exterior designers and engineers in Dubai. At MatsMall we provide different services to create create a modern railing n design idubai you will absolutely like it such as interior, exterior design, landscape, facades and also designing unique furniture, for more details and to get our free consultation kindly send a message to 971505640902.