A luxury and tidy dressing room it can be a grete place to start your day to give ides about dressing room inspiration, because having a luxury dressing room has many benefits like
Organization
Comfort
Privacy
Style and design
First we will start to how it everything in the right place and keep your room always organized and tidey by providing a dedicated space for your clothes, shoes, and your accessories.
The designg room is your best solution that will help you to save your time and frustration when you're getting ready.
It also hives you a special privacy when you're getting ready. Especially if you are married and have children or if you are living with other people.
Dressing room also give you a special comfort because you will find everything in it's place and that's will not stress you which will be reflected on your confidence and make you more relaxed.
Your dressing room style and design reflects your personal style it's your personal space that express your imaginary and your personality. Make your bedroom more enjoyable for getting ready every day or putting on makeup.
What are the essential elements of a well-designed dressing room?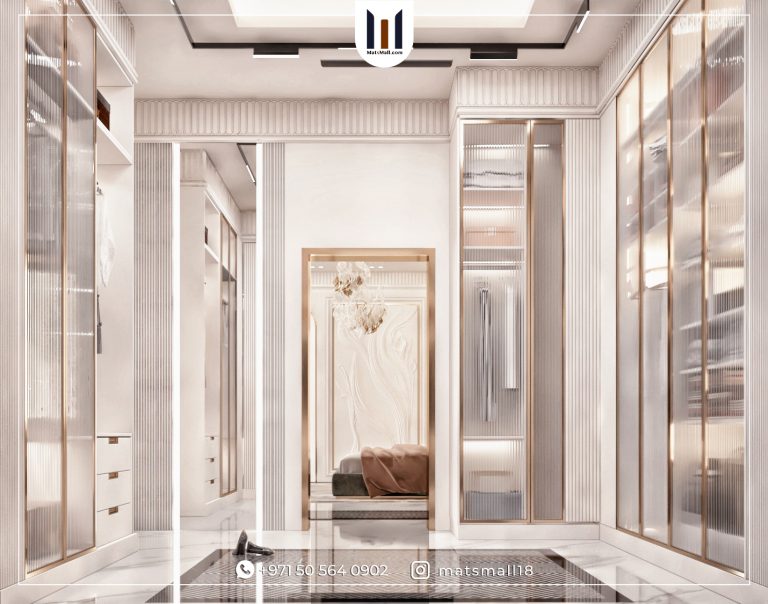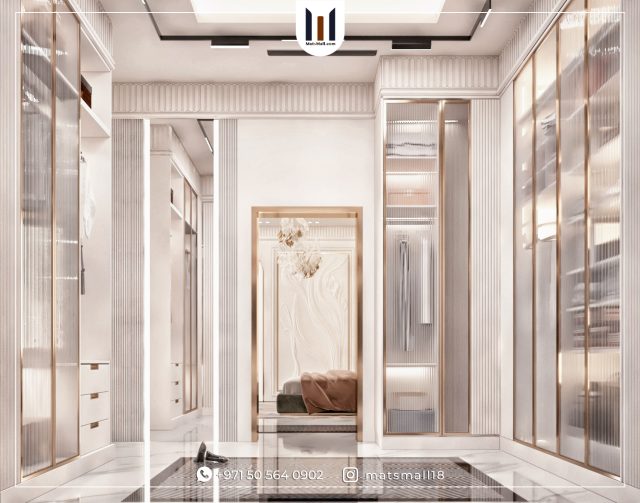 Start getting rid of anything you don't need or you will not wear it again and this will make your dressing room feel more organized it's an important tip for all people they may ask how can I organize and maximize your dressing room storage!
Consider storage solution to make a dressing room makeover, adding storage is a greate investment to you such as drawers, dressing room shelves, and cabinets because it will help you to keep your clothes and your dressing room organized, it will also make the process of finding things very easy.
One of things that can be missed when you are desining your your makeover room is vanity so don't forget to design a dressing room vanity.
One of the most important things when you are designing your dressing room is to add a full length mirror because it will help you to see your daily outfit and how it looks for all and different angles.
Adding sofa or comfortable seats such as bench or a chair is another important thing to make your dressing room more comfortable because it will give you a place to sit and relax for a while or to help you to wear your shoes.
Make your dressing room looks like you because it's your space that will reflect your personality and your style as we mentioned before, to feel comfy and free when you are getting dressed, have fun! It's our designers advice to anyone how want to design a dresing room, make it enjoyable space to enjoy spending your time in it.
All of the above some dressing room essentials to get an Classy dressing room.
Here are some tips and dressing room ideas on how to transform your dressing room into a fashion haven:
When you are designing a luxury dressing room choose a color scheme that you love, some people may find it's not necessary step but colors have a strong impact on our mood and health so you have to choose your beloved ones.
Mirrors also is very important as we mentioned before especially if you have a small dressing room design because it makes your space looks larger, we will discuss later how can you design a small dressing room.
Having a natural lights is also very important if it possible, because it will make the dressing room feel more inviting and bright it's not only about dressing room decor but also give a special environment.
Very well planing is important too because it can transform your entire space -your dressing room- into a fashion haven that you'll love spending time in.
Here are some tips on how to make the most of a small dressing room space:
If you have a small dressing room design it's the only space that you can make it a dressing room, don't worry our professional designers will help to design it and to have a luxury dressing room!
Our designers recommend using the vertical space, our designers also recommend to install shelves and cabinets on your dressing room walls to have enough space to store your clothes and accessories, this will help you to free up floor space and make it feel larger.
Choosing the right furniture is very important in this case because, our professional dresigners recommend to custimice your dressing room furniture according to your space they also recommend choosing furniture that have multiple options to save more space.
Our designers also recommend going for a minimalist look because it's the best way to keep a small dressing room feeling uncluttered, they also recommend choosing simple pieces and bright and natural solors.
Dressing room mirrors give you an illusion that you have a large space you can add it on the doors or to your cabinets or closets
How to create a functional and stylish dressing room layout?
It will be harder if you want to design it by your own, interior designers can make it easy and simple, but we will tell you a small secret that will help you to design.
With a little planning and effort, you can create a functional and stylish dressing room layout that you'll love.
Choose a functional floor
Add storage
Choose the right furniture
Add the right lights
What lighting options work best for dressing room design?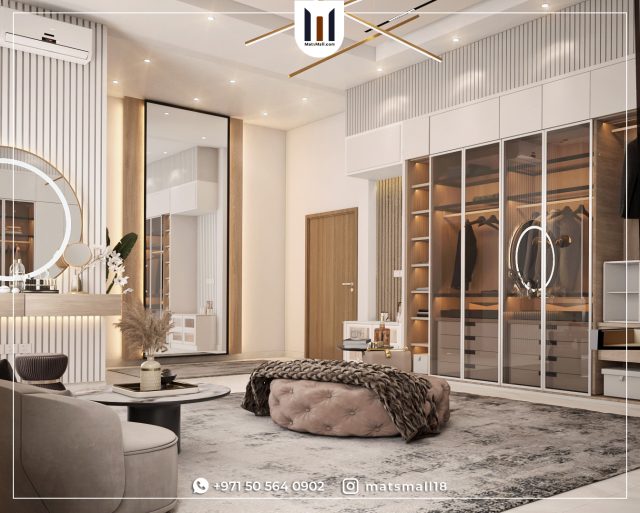 There are many different lighting options to create dressing room lighting that work well, because light is very important especially in that room.
Ambient lighting
it's provide provides overall illumination for your room and it should be bright enough to see your clothes clearly.
Task lighting
This light is focused and direct for certain tasks like on  dressing room mirrors to apply make up.
Accent lighting
We use this light to highlight something on walls for example, or to highlight a piece of art or a collection of jewelry.
Are there any specific color schemes recommended for dressing room design?
This question does't have am odel answer because it's so variable!
But interior designers recommend choosing bright colors like white, cream or bright grey.
What are the latest trends in dressing room design?
Add a chandelier to your dressing room:
Adding a chandelier in the middle of your dressing room to create an amazing focal point.
Backlight:
Use backlight to add more dimension or to add a unique touch to your dressing room, adding a LED lighting to your open shelving cabinet for your dressing room.
Foldable 3 way mirror
This unique foldable mirror add a clean, luxury and contemporary style to your dressing room.
Door mirrors:
Door mirrors is perfect solution for your small dressing room space and it also help you to double the space that add more depth to corners to create a walk-in dressing room.