A child's bedroom is not just a place to sleep but also a space for imagination, playing, studying and discovery, so one of the most impactful ways to enhance a kids' bedroom is by transforming their walls into a wonderland for example, to paint it with their favorite color. By incorporating creative and vibrant designs, you can create an environment that sparks their imagination and fosters their sense of wonder. 
In this article, we will explore many and different ideas to turn your child's bedroom walls into an enchanting and personalized space.
We will tell you the most important things you have to be aware of when you are designing your kids bedroom wall.
The Power of Colors and Themes
Colors play a crucial role in creating a vibrant and stimulating environment for children. Consider incorporating bold and playful colors that reflect your child's personality. From vibrant blues and greens to cheerful yellows and pinks, the color palette can set the tone for the entire room. Additionally, choose a theme that aligns with your child's interests, whether it's outer space, underwater adventure, princesses, superheroes, or animals. By combining the right colors and themes, you can create a visually appealing and cohesive look.
Wall Decals and Murals:
Wall decals and murals are an excellent way to add character and charm to your child's bedroom walls. These adhesive designs are available in a wide range of themes, sizes, and styles. You can find decals featuring their favorite cartoon characters, animals, or even interactive elements like growth charts or chalkboard surfaces. Murals, on the other hand, can transform an entire wall into a captivating scene, such as a lush forest, a whimsical fairy tale land, or a bustling cityscape. These artistic additions can transport your child into a world of their own imagination. And don't forget to care create living room interior design ideas with dining table
Personalized Artwork and Gallery Walls: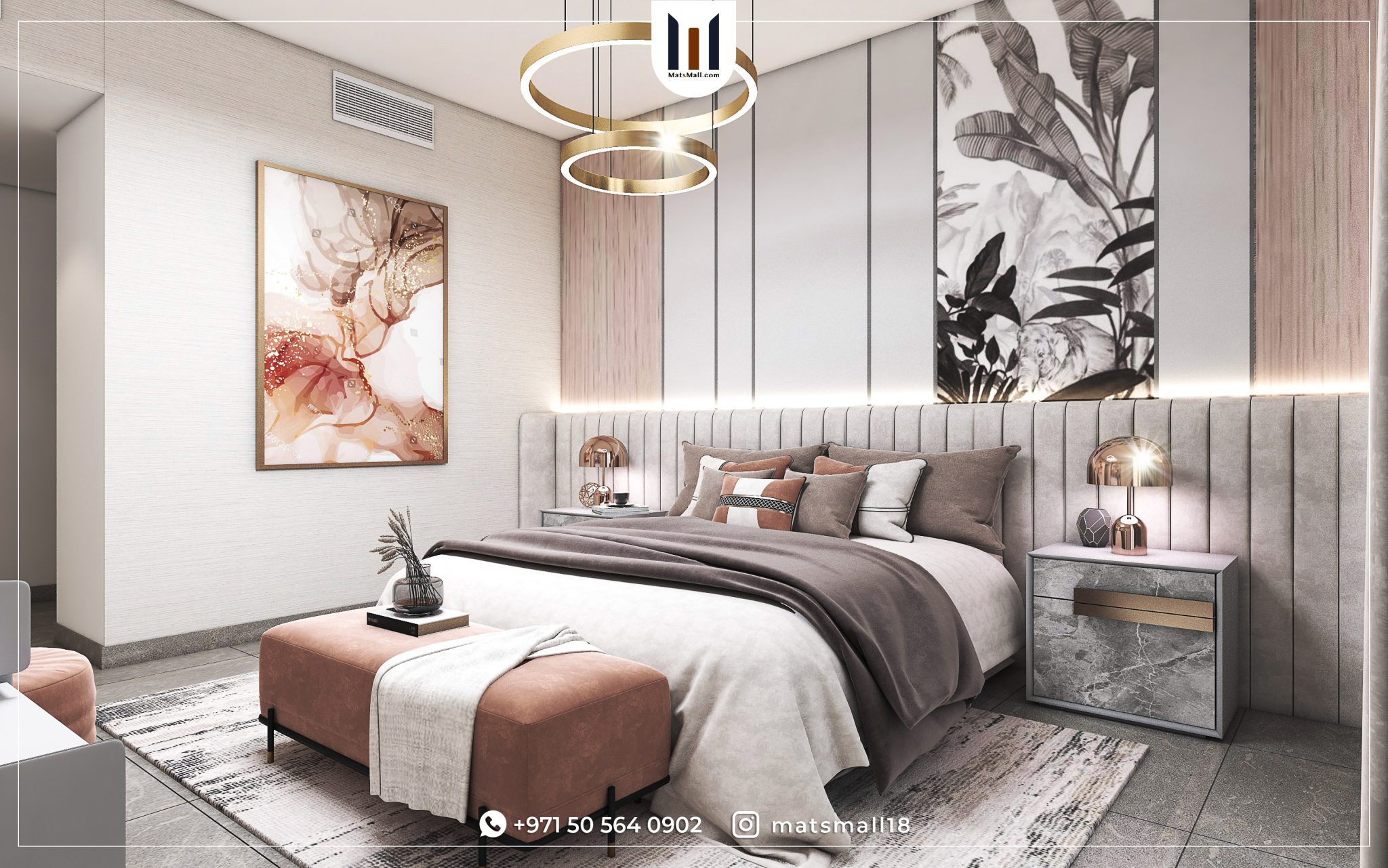 Create a personal touch by displaying your child's artwork or framed prints on their bedroom walls. Encourage their creativity by rotating and showcasing their masterpieces regularly. You can also create a gallery wall by combining various framed prints, photographs, inspirational quotes, or even their favorite book covers. This not only adds visual interest but also instills a sense of pride and ownership in their space.
Functional and Interactive Wall Features:
Consider incorporating functional and interactive elements into the bedroom walls. Install a chalkboard or whiteboard wall where your child can unleash their creativity and leave messages. Magnetic paint can turn a wall into a magnetic canvas for displaying artwork or arranging magnetic letters and shapes. Another idea is to incorporate a climbing wall or a pegboard with hooks for hanging backpacks, hats, or costumes. These interactive features will not only make the walls more engaging but also promote your child's physical and organizational skills.
Tips you have to be aware of before the execution:
Get your kids involved it's very impotarnt tip because it will be your kids room! so let your kids help you choose the theme and decorate the walls. This will make the space more special to them and help them take ownership of it.
Don't be afraid to be creative because it's the best place you can design creative designs, because there are no rules when it comes to decorating a child's bedroom. Have fun and let your imagination run wild.
Beeing creative doen't mean not to be simple, because you don't need to spend a lot of money or time to create a magical space for your child. A few simple touches can make a big difference. And you must pay attention Cool Kids Room
Some creative ideas that will help you for transforming your kids' bedroom walls into a magical space:
Paint the walls a light pink or purple and add a mural of a fairy castle. Hang fairy lights around the bed and add fluffy pillows and blankets with fairy designs.

Paint the walls a dark green or blue and add a mural of dinosaurs. Hang dinosaur wall art and add dinosaur-themed bedding and rugs.

Paint the walls a dark blue or black and add a mural of stars and planets. Hang glow-in-the-dark stars on the ceiling and add space-themed bedding and rugs.
No matter what theme you choose, the most important thing is to create a space that your child loves and feels comfortable in!
Transforming a kids' bedroom wall into a wonderland is an exciting project that can bring joy and inspiration to your child's daily life. By utilizing colors, themes, wall decals, murals, personalized artwork, and interactive features, you can create a magical space that sparks their imagination and reflects their unique personality. Remember to involve your child in the decision-making process, allowing them to contribute their ideas and preferences. With a little creativity and imagination, you can turn their bedroom walls into a place where dreams come to life. You can also view Your guide to create the perfect ancient islamic interior design
At MatsMall we will help you because we have the best interior and exterior designers and engineers in Dubai. At MatsMall the best interior and exterior company in the UAE we provide different services to create a luxury and elegant home decor door designs in dubai by choosing your kids bedroom wall design and ideas for any style and budget, because you will absolutely like it such as interior, exterior design, landscape, facades and also designing unique furniture, for more details and to get our free consultation kindly send a message to 971505640902.